Verint Rolls Out Compliance Recording For Zoom
Verint rolled out compliance recording integration with Zoom, helping companies centrally capture, retain, analyse, and retrieve communications from Zoom Phone and Zoom Meetings scenarios, including voice calling, video meetings, and screen sharing. Verint's compliance recording native integration with Zoom helps organisations leverage the latest digital collaboration channels while enabling compliance with industry regulations and international […]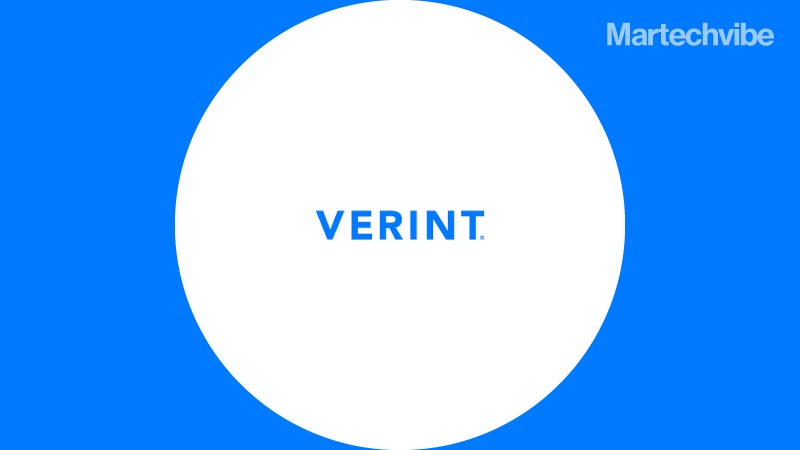 Verint rolled out compliance recording integration with Zoom, helping companies centrally capture, retain, analyse, and retrieve communications from Zoom Phone and Zoom Meetings scenarios, including voice calling, video meetings, and screen sharing.
Verint's compliance recording native integration with Zoom helps organisations leverage the latest digital collaboration channels while enabling compliance with industry regulations and international banking standards.
"For decades, traditional on-premises PBX systems were used to support the compliance requirements in regulated markets. Today, UCaaS and cloud-based collaboration solutions are increasingly replacing these traditional systems for this purpose," said Verint's John Bourne, senior vice president of global channels and alliances.
"The new Verint Compliance Recording integration with Zoom now enables organisations in heavily regulated sectors to capture, archive, analyze, and retrieve interactions in one platform."
"The COVID-19 pandemic has accelerated the extensive adoption of mobile and unified communications (UC). This is the case even for organisations that traditionally operate under stringent regulations, such as those in financial services, investment firms, public sector and healthcare," said Gary Sorrentino, deputy chief information officer at Zoom.
"Verint's integration with Zoom Phone and Zoom Meetings enables us to help businesses adopt the latest communication technologies while meeting strict regulatory demands. As the world is moving toward hybrid working, allowing regulated users to communicate beyond traditional voice platforms is a must and increases the competitive advantage for regulated organisations."