Year of gratitude and resilience: Spotify launches Global Brand Campaign in KSA
There's little doubt that "unprecedented" will be the word of 2020. So, as we sat at the virtual drawing board six months ago to kick off planning for Wrapped, Spotify's annual end of year campaign, we had to approach this campaign unlike year's past. This year, Wrapped is about telling a story of gratitude and […]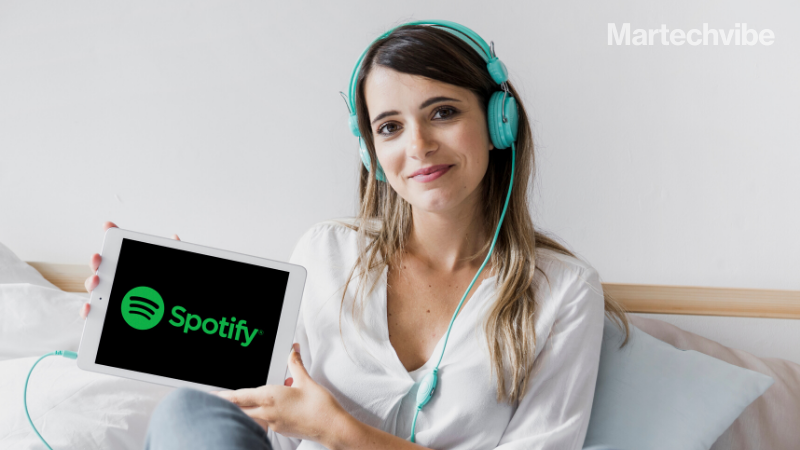 There's little doubt that "unprecedented" will be the word of 2020. So, as we sat at the virtual drawing board six months ago to kick off planning for Wrapped, Spotify's annual end of year campaign, we had to approach this campaign unlike year's past.
This year, Wrapped is about telling a story of gratitude and resilience. The intent is to recognise so many of the people — the artists and the passionate listeners who kept us entertained, grounded and informed through it all.
We're bringing these themes of gratitude and resilience to life in many ways:
Circle of Gratitude with OOH in KSA and Egypt & Social: We are leveraging OOH in Riyadh, Jeddah, and Cairo, as well as social and more to create a circle of gratitude for the biggest local and global artists as well as everyday playlists. Through the key visuals of the campaign, we're encouraging people to find beauty in the chaos. These images are paired with thoughtful reflections on 2020–from a note of gratitude to Ramy Gamal for making us "clap" this year with his energetic song "Sa'af", to Latifa for supporting Arab emerging female artists and lending her voice to SAWTIK, and to icons like Nancy Ajram, Ali Saber, and Abdul Majeed Abdullah who have been there for us right from this year's start. 
Fan Films: In these spots, we hand the mic to our listeners, portraying how they might thank their favourite music creators for making home a better place to be. In Wegz's fan film, the 'Dorak Gai' singer is shown gratitude for giving one Egyptian fan the opportunity to express his hopes and worries through music and in Amr Diab's fan film, the legendary Hadaba is shown love for being by another Egyptian fan's side, no matter what she was going through. Fans in Saudi Arabia are seen expressing their appreciation to 'Al Mafrood' singer Aseel Hameem and Fahed Bin Fasla for helping them get through 2020 with nothing but hope and optimism for the upcoming year. See? Gratitude and resilience all around. 
"In a year that has taken on so many twists and turns, a first reaction might be to look forward and forget the challenging times. However, that would discount all of the amazing work that creators, fans, venues and activists have poured their hearts into this year," said Dan Brill, Global Group Creative Director at Spotify. 
"That's why, instead of turning our backs on 2020, we wanted to give our appreciation for those who gave us hope — the people who, despite challenging circumstances, found ways to infuse magic into our world and give us hope for a better tomorrow."
The campaign will run across OOH, online video and social media in KSA and Egypt. You can download the press kit with images of the experience HERE. 
You can also watch the 4 fan films here:
Egypt:
KSA: