The Travel Industry Needs Reimagination: Kathryn Wallington, Travelport
With the evolution in retail across the globe, the travel industry has witnessed waves of change too. Digitalisation is becoming the core of everything retail, and the travel sector isn't untouched by it. Martechvibe spoke with Kathryn Wallington, Head of Middle East and Africa at Travelport, about the turnarounds in the industry, how the ecosystem […]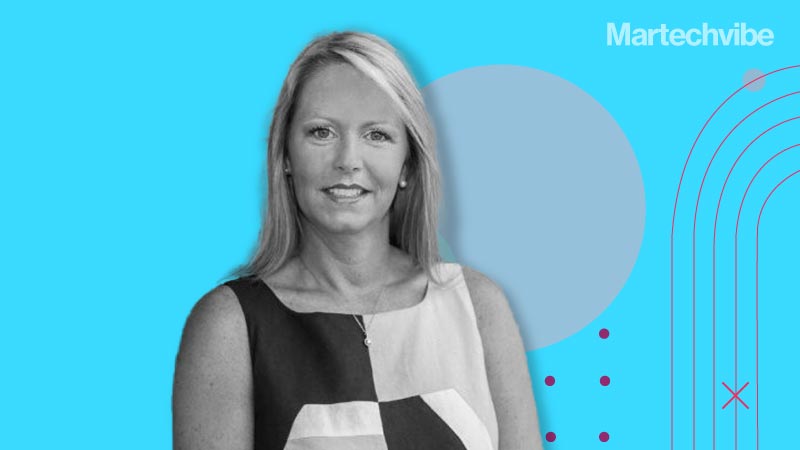 With the evolution in retail across the globe, the travel industry has witnessed waves of change too. Digitalisation is becoming the core of everything retail, and the travel sector isn't untouched by it.
Martechvibe spoke with Kathryn Wallington, Head of Middle East and Africa at Travelport, about the turnarounds in the industry, how the ecosystem is improving, and the impact of digital transformation on the ins and outs of travel. Kathryn says the future of tourism is in the metaverse and that we need to reimagine ways to adapt to moving times.
Excerpts from the interview;
How has travel retailing changed over the last couple of years?
At Travelport, travel retailing has remained more or less the same for the past few decades. It has lagged behind other industries for too long, and we have been asking why this is to move things forward. And what we have learned is that to drive profound, widespread, and lasting change, we must question accepted norms and reimagine the way things have always been.
One of the best ways to do this is to get fresh perspectives, inspiration and learnings from businesses and experts outside the travel industry, so in April 2022, Travelport held a global customer event in Dubai focused on The Future of Travel Retailing. We introduced new research at the event, which showed the sacrifices people are willing to make to be able to travel again (post-pandemic) – as well as the experience gap that currently exists in the industry.
"While travel is the number one most enjoyable thing for people, people find shopping for travel to be decidedly underwhelming, creating a chasmic experience gap," our CMO Jen Catto called out. For example, in the US (the largest travel region), 43 per cent of respondents said they don't find booking travel enjoyable; however, 95 per cent of that same group enjoy being on holiday.
We believe that travel retailing can improve and do more to become "more like the internet". Today, with standard taxonomy (there are more than 60 different branded names for the 'premium economy' seat alone), more common standards, and a collaborative approach to travel retailing, we can help achieve this. 
How adaptable is the Middle East travel industry to digital transformation?
The Middle East is one of the most adaptable markets for digital transformation. Considering the focus on modern advancements in Dubai and the recently opened Museum of the Future, for example, the Middle East is at the forefront of recognising the transformation across several industries – including travel. Couple that digital transformation empowerment with the prominence of travel across the Middle East, and particularly in countries like the UAE (which we recognised as the "most recovered" country in the world in April), the region has ample opportunity to lead the travel sector's much-needed digital transformation across suppliers, travel retailers and ultimately, deliver a better experience for travellers.
The region will always be an important area of focus for Travelport. Our strategic partnerships with airlines, hotels, and travel management companies across the region reflect our long-term commitment to supporting its amazing development. We continue expanding alliances across the Middle East and will have an exciting announcement with Qatar Airways and significant developments with other key players in the coming months.
How is Travelport working to simplify the travel ecosystem? What challenges does it hope to solve?
Travelport has been actively working to simplify the travel ecosystem with the launch and ongoing development of our Travelport+ platform, which serves as a marketplace to connect suppliers, agencies, and travellers. We're simplifying the existing complexities by bringing the ecosystem together through one agent desktop, one set of APIs, and one AI and data-driven distribution channel. There are three core ways Travelport+ helps enable modern travel retailing:
Content – Travelport+ makes it easy for agents and travellers to easily access the expanding choices among air, car, rail, and hotel — and helps agents navigate that choice by simplifying offer comparison and decision-making. It offers flexible, easy-to-manage connections — whether traditional formats, new channels (like ATPCO, NDC, HTNG, OTA), or direct connections.
Retail – Travelport+ makes retailing easier, faster, and more profitable for agencies. It improves the shopping experience through smart interfaces, better-merchandising tools, customisable storefronts, and lightweight, intelligent APIs. And that helps agents sell better and faster, with less frustration and more profit in every click.
Value – Travelport+ drives more value from every trip. Travel agencies get better business intelligence, increased support, and time-saving tools that benefit travellers too. And all that lets you focus on what's important: making travellers happy.
What is the role of the metaverse in the future of the travel experience?
This is an exciting area we are exploring. Whether you believe the hype or not, it's only possible to talk about the future of travel retailing by looking to the metaverse. We brought in an expert consultant, Steve Bambury, who introduced three applications for metaverse in travel during our customer event in Dubai earlier this year.
The first application, which has been around for several years, uses VR to showcase a destination or travel experience. Users can explore the travel experience using VR tools today like Wander, Sygic Travel, and Travel World VR as examples of how virtual reality can help travellers virtually see a place, which can create the emotive drive to see it for real.
In the next five to 15 years, we'll be looking at holidays in the metaverse. Travellers can consider whether they should go to France in real life, Ancient Rome, or the fictional island of Atlantis in the metaverse. As far away as this might sound, it is a distinct possibility — the idea of virtual trips to impossible places, to the past, and the future. Steve concluded his presentation with the point that people will not stop taking real trips any time soon, but they will start to supplement their in-real-life travel with more compelling experiences such as these.
How does Smartpoint help agents work smarter?
Our Smartpoint agent desktop solution helps agents work smarter by eliminating time spent carrying out repetitive, manual tasks. It gives agents more choice, greater selling potential, and more time to dedicate to what they love: delighting the traveller.
The four fundamental values that our Smartpoint solution enables are:
Endless choice: The platform gives agents simplified access to more travel products and services – creating more choices for their customers and more value from every trip. We do the heavy lifting through our technology, consolidating data from multiple sources so agents don't have to sift through the millions of available options.
The ability to get more done: Smartpoint eliminates tasks that slow agents down, impacting the customer's experience. They can easily search, compare, book, and modify trips within one tool. It also offers a range of desktop plug-ins, making things like refunds and exchanges faster and smoother.
The ability to personalise: Agents can set Smartpoint up just how they'd like to utilise it. There are different settings, and the platform supports both cryptic and graphical views, so agents can toggle between these options as they work.
The ability to work smarter: Equipping agents for conversations with customers requiring travelling insight and advice that a traveller cannot reliably find themselves. It ultimately helps agents to personalise trips for their customers and provide them with more value as an expert source.
Which emerging technologies are you most excited about, and how can they help modernise travel retailing?
Returning to our Future of Travel Retail customer event in Dubai, we focused conversations with customers and attendees on emerging technology that we are excited about. We also enabled our audiences to take part in exciting technology-driven advancements. For example, during the event, the audience was invited to wear a smart wristband to monitor mood, energy, and reaction to the content. These devices utilised immersion neuroscience, which can help modernise travel retailing by allowing us to measure the unconscious and emotive response to the content and materials presented throughout the event.
Paul Zak, the founder of Immersion, gave an amazing talk on the topic, "What if we, or any travel retailer or supplier, could better recognise what customers feel and predict what they would do in the future based on the data?"
Additionally, we are focusing on emerging technology and applications to help modernise travel retailing through our Travelport Accelerator program in partnership with Amazon Web Services.
The program kicked off last year with over 120 applications for our first challenge, and we were able to connect some of the brightest minds, from technology startups and experts to the biggest names in travel. We ended up with two winners that we continue to work with on the development of their presented solutions – one utilises social media data and AI, while the other helps to apply better automation capabilities to travel retailing.
Diego Acuña of The Data Appeal Company presented a tool that gathers and visualises travel destination data from more than 500 million social and review posts every day. They've been working with the new Travelport+ API to offer an additional layer of information to their data visualisation platform. Now we are working with the Data Appeal Company to develop this tool, collaborating on improving data.
Dean Maidment, Managing Director of Taguchi Marketing Automation, shared how they had progressed with their ground-breaking marketing automation platform for the travel industry. Dean explained how the business had developed a proof of concept, integrating with Travelport+ and the opportunities he sees in travel now. What's more, there were several expressions of interest from the audience in Dubai, which is what the accelerator is all about.
If you liked reading this, you might like our other stories
The Great Travel Recovery Is En Route
Can CXOs Be the Next CEOs?