Martechvibe's Weekly News Round-Up
In case you missed it, here's a look at the top headlines in the marketing and technology landscape. The news selected presents a snapshot of the evolving consumer terrain, how technology is being optimised to solve growing marketer challenges and significant drivers of customer experience trends.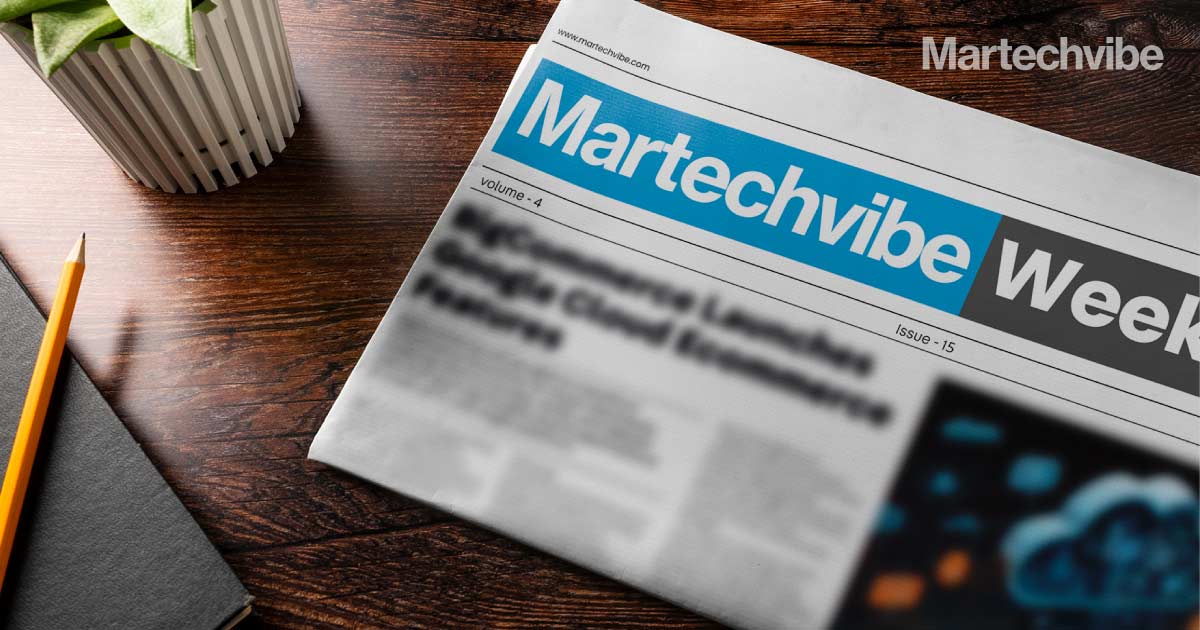 MGID, Pixalate To Address Ad Fraud
MGID, the global advertising platform, announced its strategic partnership with Pixalate, the market-leading ad fraud protection, privacy and compliance analytics platform. Pixalate's software will work in tandem with MGID's proprietary fraud protection solution, adding a layer of third party verification to monitor traffic quality and filter out bots and invalid inventory.
Read more here.
Qualtrics Brings New AI-Powered Experience Management Capabilities to Customers in Australia & New Zealand
Qualtrics, the leader and creator of the experience management (XM) category, announced that the company's full suite of AI-powered conversational analytics and natural language processing (NLP) technologies, XM Discover, is now available through the AWS Asia Pacific (Sydney) Region. 
Read more here.
Madison Logic Launches ABM Connected TV
Madison Logic, a digital account-based marketing (ABM) platform provider, launched ABM Connected TV (ABM CTV), to help companies target and surround buyers wherever they are. Madison Logic ABM Connected TV benefits include Enhanced targeting, Unified activation, and Clear measurement.
Read more here. 
Insider Launches Generative AI Solution for CX
Insider,  a single platform for building individualised, cross-channel experiences, announced the launch of Sirius AI, a comprehensive, patent-pending, Generative AI solution for customer experience that combines the power of large language models and machine learning—to make marketing teams 60% more productive and drive new levels of growth.
Read more here. 
Salesforce to Acquire Airkit.ai
Salesforce is acquiring Airkit.ai, a creator of artificial intelligence-powered customer service applications to build omnichannel customer engagement applications and AI-based customer service agents. Financial terms of the deal were not disclosed.
Read more here.