Is Automation Killing the Contact Centre?
It's not about a takeover by robots. If anything, robotic process automation or RPA helps the contact centre agent focus on more meaningful tasks by taking on repetitive chores.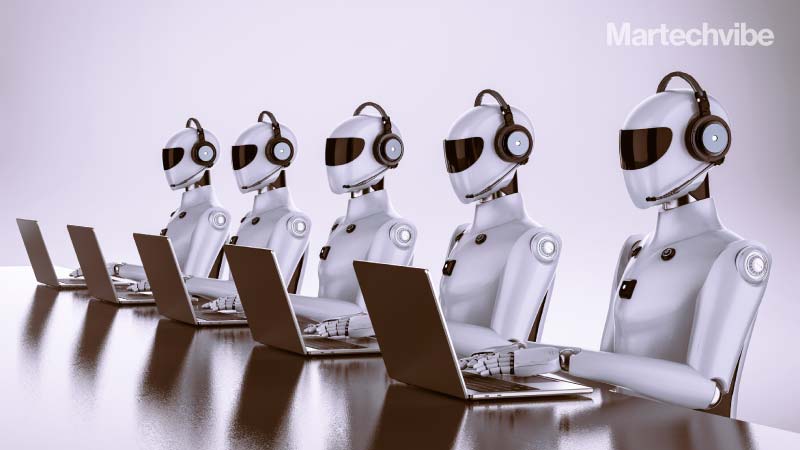 Marketers have long known the importance of customer support in sealing loyalty or pushing the customer towards the nearest competitor. It may not be the sexiest job but contact centre operations offer critical impact on business metrics like customer satisfaction, revenue opportunities and churn.  This has never been as true as it is today. According to a recent Pega report, 77 per cent of customers said they would take their business elsewhere if they received poor service. What customers value most when they reach out to a company's contact centres is; quick response, quick resolution and not having to repeat themselves several times till they find the right department who can offer help. 
Customers have evolved multi-fold but can contact centre agents claim the same? 
For the last two decades, attempts to automate have included IVR (interactive voice response) enabled machines, keypad inputs and more recent advancements like email automation, virtual assistants and self-service desks. 
AI-powered natural language processing is driving this new phase of customer contact centres. Rather than being competition, the technology offers a reduced TAT, higher resolution rates, reduced time wastage in cross-departmental enquiry and higher customer satisfaction scores. 
"Having the ability to tailor a solution to brand-specific requirements is essential to delivering the experience our clients expect for their customers," said Wendy Shooster – CEO Global Response in a press release announcing their partnership with Zendesk, a customer service software company. "With Zendesk's architecture, we see the value that is derived from a unified platform that is easily integrated, highly configurable and designed with the agent in mind to drive efficiency."
Also Read: Best CRM Software for Every Business 
How it Works
RPA works best with rules-based tasks. This is why it is leveraged to automated clerical tasks. Responding to simple customer support queries is more relevant example of a task RPA can help complete. Other back-office work can also be taken on by RPA software. In return, organisations have observed reduced cost, eliminating the chance of human error and freeing up human resource to take on more complex tasks. 
When a customer reaches the agent, the agent needs to identify them in the system. They need to seek out necessary information like order status, order number, pending support tickets, etc. The agent will have to access different systems where this information is stored. An average human agent takes about 6 minutes to gather this information and offer a solution. 
Automation can cut this resolution time down to seconds. RPA offers a more intuitive approach to data integration and workflow. It can automate multiple steps and integrate systems to gather a detailed customer profile instantly. There are two wins for the customer here; they feel like the brand knows and remembers their details, and they don't have to repeat their history and complaint. Integrations with legacy software or internal systems like CRMs and other third-party tools eliminate the time spent on cross-application desktop activities. This eliminates the need to struggle between various systems. It also mitigates the risk of potential clerical errors. 
A lot of customers have much the same questions, and about 80% of these queries have standard answers. Training the RPA involves establishing the flow of actions based on certain pre-defined rules through an algorithm. Once this is established and data sources are integrated, organisations can scale up their operations overnight. 
Xebia, an RPA consulting in UAE, refers to this as their 'programmable robot' characterised by set standards and guidelines. This includes mapping out a well-ordered procedure, which can be tedious for increasingly complex errands.
If a query isn't covered in the logic sheet and there isn't a clear action to perform, RPA systems can be trained to report or escalate that particular query to a human representative for guidance. RPA isn't likely to fully replace the human agent. 
Also Read: How Chatbots Can Enhance Customer Experience Using NLP
Smarter RPA systems, those with AI capabilities, can not only implement tasks when triggered but also preempt customer challenges before they're called out. Using Natural Language Processing and Sentiment Analysis, brands can even take steps to incentivise the customer to stay thereby reducing churn. Retail companies are investing heavily in automation to enhance both customer and employee experiences. According to Deloitte's Global Contact Center Survey, one-third of contact centres began implementing robotic process automation (RPA) systems for customer support in 2019. But the benefits go beyond the retail industry. Dubai-based Voxtron uses RPA to deliver better customer engagement. Their client companies include large outsourced call centres and service providers, municipalities, banks, insurance companies and wholesale companies.  
The ongoing pandemic only accelerated adoption further. In 2020, when call centres around the globe were suddenly tasked with rapidly moving their on-site agents to ad hoc, work-from-home set-ups it disrupted operations and increased the security risk. Those organisations who had automated repetitive tasks were better prepared for the transition. 
Global management consulting firm Kearney, who boasts offices in Dubai, Riyadh, Abu Dhabi and Doha, works with enterprises in the Middle East to automate tasks so the human workforce can focus on more value-adding activities, such up-sales, advisory services, and proactive retention. According to Kearney, RPA solutions will reduce the amount of time customer service agents spend on typical processes by up to 25 per cent by 2022 and by up to 40 per cent by 2027.