How To Earn Maximum ROI Through Influencer Marketing
In the attention economy, having long-term associations with influencers whose content resonates with brand values, products, and services is the secret sauce for brands to achieve sustainable growth.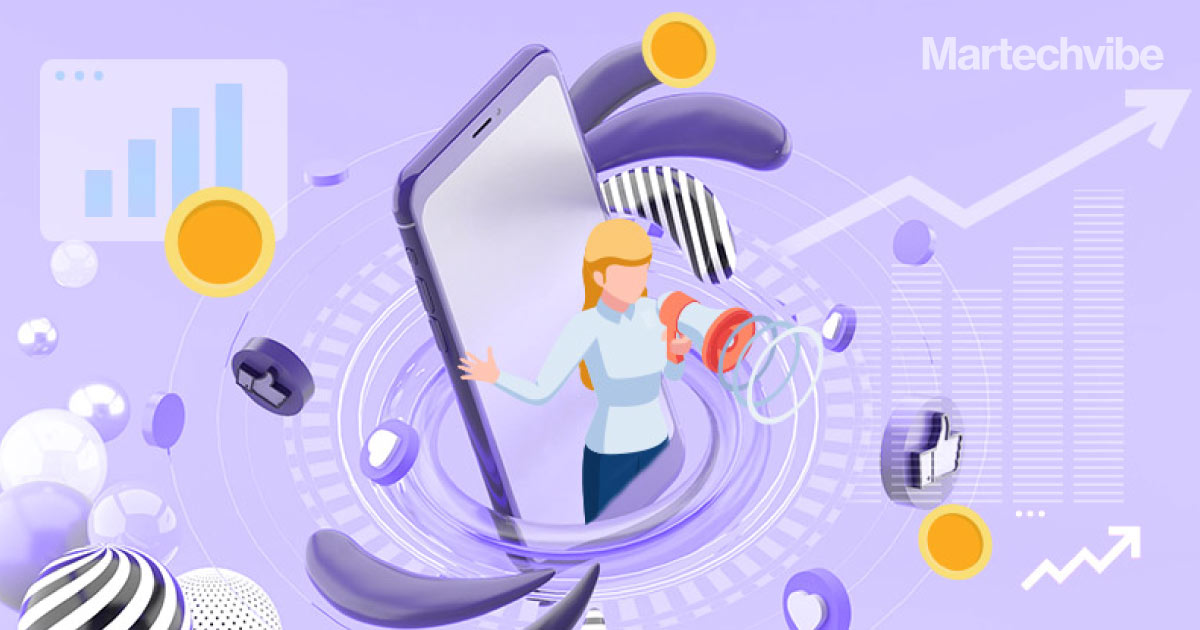 Gymshark is a British fitness apparel and accessories brand headquartered in England. Ben Francis was 19 when he founded the brand in June 2012, now worth more than US$1 billion.
Sharing the secret behind Gymshark's growing popularity, Gordon Glenister, author, keynote speaker, and Influencer Marketing expert, says, "Gymshark enlisted good-looking trainers and fitness experts as their influencers who were able to educate the audience with ease as they were already in that space wearing the apparel and their audience who aspires to become someone like them chose to go after the brand." Glenister says it is an excellent example of how effective influencer marketing can shape a brand's growth.
The global influencer marketing industry is expected to reach $22.2 billion by 2025, more than double the amount recorded in 2020, i.e. $9.7 billion. According to Branded Content Marketing Association (BCMA), over 44 million influencers and 1200 platforms are worldwide.
This might seem like a small slice of the total marketing spend, but it's rapidly growing, and brands are attaching greater value to this marketing strategy to bring more professionalism. In the attention economy, having long-term associations with influencers whose content resonates with brand values, products, and services is the secret sauce for brands to achieve sustainable growth.
Martechvibe spoke to Gordon Glenister, author, keynote speaker and Influencer Marketing expert, Jonathan Chanti, President and Chief Growth Officer at Viral Nation Talent, and Patrick Fagan, behavioural scientist, consultant, lecturer, author, and public speaker, to understand how brands are maximising their ROI on influencer marketing and the upcoming trends.
Sharing that User Generated Content (UGC) creators are taking the main stage in 2023, Chanti says, "Social media users are less interested in perfectly curated content and prefer UGC because it is more memorable, unique, authentic and engaging. Comments on UGC are also 73% more positive than traditional ads. In short, authentic content equals trust with consumers."
Sephora, the beauty retailer, is another example of how beauty brands successfully strategise their marketing campaigns with micro-influencers to target consumers who are already interested in makeup reviews and persuade them to purchase their products. Sephora is not alone; nearly 75% of brands on a global scale track sales from influencer campaigns.
Fagan explains that a winning strategy is tracking and understanding customer behaviour, which leads to why a consumer follows an influencer. "Brands must consider the personality traits of their audience because this will drive them to certain influencers and content. There needs to be, ideally, a psychological fit between the brand, the influencer, and the audience. For example, an extroverted audience will buy an exclusive product from a reality star influencer; a neurotic audience will buy a reassuring product from an expert influencer. Data science analysis can help here, as these features can all be modelled and matched," adds Fagan.
Earning Maximum ROI with Influencer Marketing
To earn maximum ROI from influencer marketing campaigns, brands must have clear campaign goals: creating brand awareness, driving website traffic or increasing sales. Once goals are fixed, the next logical step is to identify the correct influencers to further these goals – several brands are now engaging with micro-influencers having 1,000 to 50,000 followers. HelloFresh, a food delivery brand, has partnered with several micro-influencers like Krystal Oh (68.6K subscribers) and Natalia Seliger (10.6K subscribers).
After engaging, influencers must watch their tone and style and ensure authenticity and transparency for the viewers. Influencers need to disclose their relationship with the brand leaving no room for ambiguity in the viewer's mind. By failing to do so, they may drive users away from the brand.
Following this, influencers should co-create or independently create content for brands keeping in view the trending content formats while ensuring close alignment with the brand's value proposition and campaign goals.
Periodical tracking and analysis of campaign performance are essential to understand if this strategy drives brands closer to their goals. Several brands use influencer marketing platforms like Upfluence, AspireIQ, HypeAuditor, and Grin for influencer discovery and other analytic capabilities. This helps ascertain audience demographics and engagement metrics of influencers on different social media platforms like Instagram, TikTok, and YouTube.
There is a growing trend wherein brands engage with influencers for long-term contracts rather than a specific campaign period. Such long-term associations help brands access and bond with a loyal audience. Glenister says, "Consumers will not rush and buy a product by seeing a product only once on a TV ad. So the same content needs to be shown several times. In addition, brands are focused on selecting individuals that resonate with their target audience, and signing up on a long-term basis is almost like engaging with having a brand ambassador."
Going Ahead
Influencers are cashing on their fan following by appearing on vehicle media and bus shelters as part of their collateral. Many of these individuals are growing their influence further by going beyond relying on online platforms and engaging with out-of-home media.
Besides this, several brands successfully use Computer Generated Imageries (CGI) to attract Gen Z. KFC's Colonel Sanders, French Fashion House Balmain's Lil Miquela, Prada's decision to engage with Christopher Chemin to create a series of CGI, and Samsung's Somi and Louis Vitton's Ami are some of the best examples of how brands are creatively using CGI to further their goals. An influencer report on millennials and Gen Z revealed that 55% of the surveyed Gen Z population was interested in following a virtual influencer. Considering this, as technology advances, more brands will explore using CGI to connect with Gen Z.