How Omio Increased Engagement 2x with Web-to-App Conversions
Omio worked with mobile linking and measurement platform Branch to design smart banners (or Journeys) to capture web visitors and convert them into loyal app users.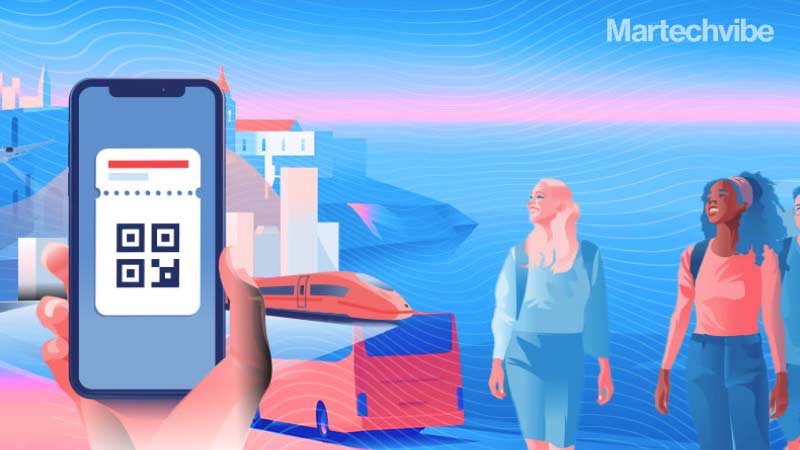 To stay ahead of the competition, Omio imagined a travel experience that was focused on mobile so traveller bookings and tickets were only a click away at any moment.
Getting users to a mobile app can be a challenge. Branch's web-to-app Journeys helps drive growth and engagement by turning a mobile website into the largest source of app installations.
Omio, formerly GoEuro, is one of Europe's online travel comparison and booking websites that enables travellers to compare and book train, bus, ferry, and airline tickets in one simple search. Its mobile-based ticketing programme has been through several iterations as part of its digital transformation initiatives. It is built to empower travellers to book their tickets hassle-free. 
Early on, Omio observed that its mobile website attracted sizable travel traffic. The company decided to transition those users onto its app to create smoother experiences and increase user engagement.
To achieve this, Omio approached Branch, the leading mobile linking and measurement platform, to supercharge its web-to-app conversions. 
Branch proposed the Journeys solution, which would prompt Omio users to transition from the mobile web and continue their experience on the app in a far more personalised manner, using mobile smart banners.
For brands with significant traffic on their mobile websites, getting new users to download their mobile app can be difficult and is often an expensive option. Journeys can turn this mobile web traffic into one of the largest sources of app installation. The smart banners help to improve customer experience and engagement, and boost retention rates instead of relying on expensive app install ads. 
For the travel and tourism industry, customers expect seamless, connected experiences. To achieve this, Branch enabled Omio to craft personalised, customisable, localised smart banners that drove mobile web users directly to desired in-app content such as finding the right travel tickets with minimal to no disruptions.  
Through A/B testing and optimising different strategies, Omio acquired 42% more new users and increased engagement 2x via these organic channels in 2021. The investment paid off as this strategy drove a 15% increase in mobile app installs. 
Stephanie Schlanert, Senior Online Marketing Manager at Omio, said, "Our goal at Omio is to provide the most value to our users by creating a mobile-first, frictionless travel experience. With Branch, we seamlessly guide users from the web to the app with multiple personalised assets through deep linking effortlessly." 
Branch is working with leading brands to solve their challenges in customer mobile experience and engagement. Oussama Yousfi, Sales Lead, Middle East and Africa at Branch said, "We are working across 100,000 mobile apps globally to help create an engaging relationship with consumers and realise better ROI for their businesses." 
If you liked reading this, you might like our other stories
For The Marketer's Bookshelf: Part 2
How Does CDP Help Brands Comply with GDPR Requirements?