Exceeding Expectations with CX Measurement
As the industry gravitates around Customer Experience (CX) for revenue growth, CX measurement becomes a vital element of business strategy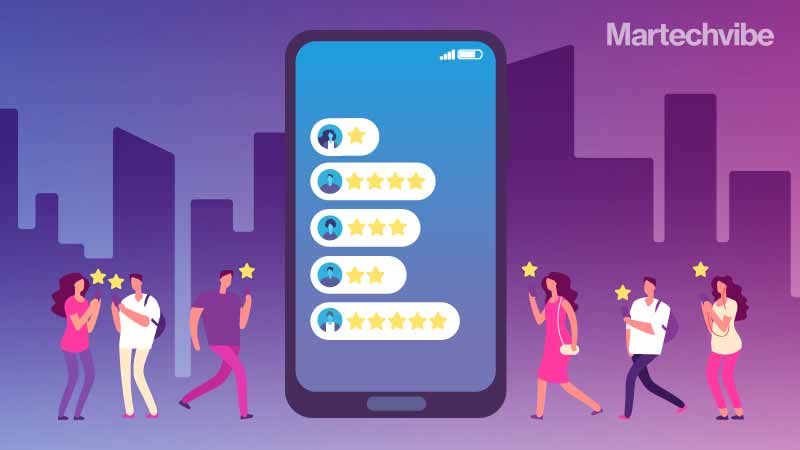 The two foundations of customer loyalty, trust and confidence, are being put to test, states a 2020 Deloitte report. Six months into 2021, it still holds true and anxiety is high.
The change in consumer behaviour has altered the way a company measured their Customer Experience (CX).  According to Freshwork's CX Mandate Report, Customer Service (CS) leaders witnessed a 63 per cent increase in customer expectations and 60 per cent saw an increase in churn as well. At times like these, CX measurement metrics, across all industries, is critical.
The luxury brand, Tea Forte, lacked a marketing strategy that could satisfy its customer needs. But by leveraging a Customer Data Platform to create behaviourally-driven marketing campaigns, the brand witnessed a 20x return on spend in a year. Most importantly, they saw a 25 per cent growth in their customer lifetime value. 
Some companies have more than 50 metrics in their CX technology stack, and choosing the right tool for specific purposes can be tricky. Global industries use common metrics including NLP and Customer Satisfaction (CSAT) rate. However, in today's advanced digital marketing ecosystem, massive amounts of complex data across fields can make the CX measurement a complicated process. 
Several management solutions can help brands make sense of their data and identify those CX strategies that work and those that ought to be discarded. Moreover, AI-driven linguistics based NLP can analyse qualitative data sets and generate insights that help improve CX. 
Here's a checklist to keep track of all the touchpoints that offer the best pathway to an improved CX in 2021. 
Also Read: Take The Stress Out Of Marketing, Map Your Customer Journey 
Net Promoter Score (NPS)
On a scale of 1-10, how likely will you recommend the product or service to a friend?
NPS is one of the most common customer experience metrics that almost every brand worldwide is likely to leverage. An easy survey that allows the company to gauge customer loyalty is purely based on simple questions to the customer. After a mathematical analysis by the metric, the scores are divided into three categories, namely, Detractors (0-6), Passive (7-8), and Promoters (9.10). The NPS score is revealed after subtracting the number of detractors from the number of promoters.
Many companies solely rely on the NPS metric to analyse their CX, but is that enough? Many experts and industry leaders question the integrity of NPS measurements. Can brands completely rely on the score? It is a high possibility that the so-called detractors who rated between 0-6 might actually be willing to give the brand another chance. With contextualization, it might be difficult to rely on NPS. Moreover, the customers who were moderately happy, might not bother to give feedback at all.
In today's digital shopping experience era, a little more intel is necessary. Asking for follow up questions will allow for better diagnostic analytics. There are several survey services and tools available, including Qualtrics, SatisMeter, and Retently. Experts recommend the use of a holistic NPS metric survey every three months to gain actionable insights for a specific segment of CX.
Customer Satisfaction Score (CSAT)
Were we able to solve your problem? On a scale of 1-5, how satisfied are you with your experience? How helpful did you find our tutorials?
Similar to NPS, CSAT is also calculated through surveys and is used across industries. The difference lies in the type of questions. CSAT surveys involve a series of questions centred around the customer's experience with a product or service. A CSAT survey is a versatile metric, it can be tweaked to any interaction that the customer has had with the brand. It can be conducted more frequently than NPS surveys and sent via emails, used as an on-page survey window on the website, or attached as a feedback widget on any page.
A sudden spike in the metric score during any such survey informs the brand to pay immediate attention to the concerned issue. The most effective times to conduct the survey are after the recent launch of a product, after rendering a particular service, or right before leading to service. For instance, Hubspot uses CSAT surveys to ask micro-level questions about a user's experience and also macro-level questions about a user's views and expectations about the brand.
Experts reckon that brands should let customers define CSAT. Service providers or vendors always have a predetermined definition of what would satisfy a customer but it's not ideal as there might be several unknown factors. Although setting a bar is good, brands should take customer expectations into account on priority.
In recent times, a Voice of Customer (VoC) metric is used at the end of a customer's experience. It consists of a simple question that effectively ends the customer's journey with the brand. It reflects the brand's value that they value a customer's feedback even after the end of their interaction.
Another CSAT metric that has recently interested brands is the Would You Miss Us (WYMU) metric. It allows brands to know if their customers move to their competitors without feeling the loss of satisfaction. It can always help companies understand drawbacks and improve its services. There are several tools that are available for CSAT calculations such as Lumoa, NiceReply, Survicate, and Qualtrics.
Also Read: How Retention Beats Customer Acquisition
Customer Effort Score (CES)
How easy was it for you to solve the problem?
There was a time when companies believed that creating an excellent experience with customers across various channels would assure customer loyalty. A study by Harvard Business Review suggested that over-the-top service does not guarantee loyalty. It is, in fact, the ease of use that gets customers to come back repeatedly. Simple and minimalistic customer effort across all digital experiences, works the magic.
The end goal of CES is to simplify customer interaction. They also include a follow-up brief survey that adds to the actionable data insights. Many companies presume that elements of CX can be measured like customer service (CS) feedback of handling time and schedule adherence. Experts opine that considering the two to be the same can be unproductive. CES should depend on metrics such as on-time appointments, average speed, and first call resolution. CES might not be as common and popular as NPS and CSAT, but they provide actionable data that can enhance CX. Companies can conduct a CES survey when they want to measure CX regarding a particular service or brand, or in general. Some tools that offer the CES system are Delighted and CheckMarket.
Customer Lifetime Value (CLV)
The most important element of every company across industries today is nurturing their CLV to maintain their revenue. Yet, there are companies that fail to understand its importance. A research study by Criteo revealed that only 34 per cent of marketer respondents were completely aware of CLV and only 24 per cent claimed that their company was efficiently monitoring the metric.
Keeping track of a company's CLV can help develop revenue-based strategies rather than focus on customer loyalty and CS. Although measuring CLV is on top of every company's list, it is expensive. Experts recommend reeling in customer acquisition costs and working on increasing relationships with existing customers. Customer success teams play an important role by offering their problem-solving services to their loyal customers. The metric predicts growth when combined with retention and churn rates. To calculate a customer's CLV, the average purchase value is multiplied by average purchase frequency and the number of renewal years. If companies are struggling with CX measurement funds, DIY techniques to calculate CLV are available. There are also applications like Optimove and service providers like Qualtrics. Brands can also utilise online CLV calculators provided by platforms such as StitchData. Additionally, experts recommend the use of predictive analysis to identify VIP customers.  After the analysis, a company gets a clear idea about how much funds need to be drawn for customer acquisition and which channel could provide the highest value to customers.
Also Read: Implementing Machine Learning for Data Analysis
Churn Rate
With better CX, comes decreased churn rates. Focussing on the prevention of churn requires customer surveys after each contact support call or visit. Some brands send regular survey forms after a specific period of time to keep a check on customer happiness. The churn rate metric involves a simple calculation that provides the percentage of customers who discontinued a contract, or failed to renew a subscription within a given time frame. Experts recommend the use of historical data for measuring churn rate as it can provide better insights for customer marketing and retention strategies.  
There are several other metrics that are used parallel with churn rate apart from retention rate. For instance, Customer Acquisition Cost (CAC) can increase the depth of churn rate analysis. For instance, a high CAC that correlates with a high churn rate is a clear indication that the business strategy needs a rebooting. Several questions need to be asked including important ones like, Is the marketing audience relevant to the product or service? Annual Contract Value (AVC) and Annual Recurring Revenue (ARR) are other metrics that can give deeper churn insights. There are multiple martech solutions such as The One Question, IBM SPSS Modeler, Trifacta, and Pay Wizard that can help calculate the churn rate and other related metrics.