Elevating CX: Strategies to Strengthen Frontline Employee Engagement
Why prioritising human-centric interactions is essential for businesses striving to meet evolving customer expectations.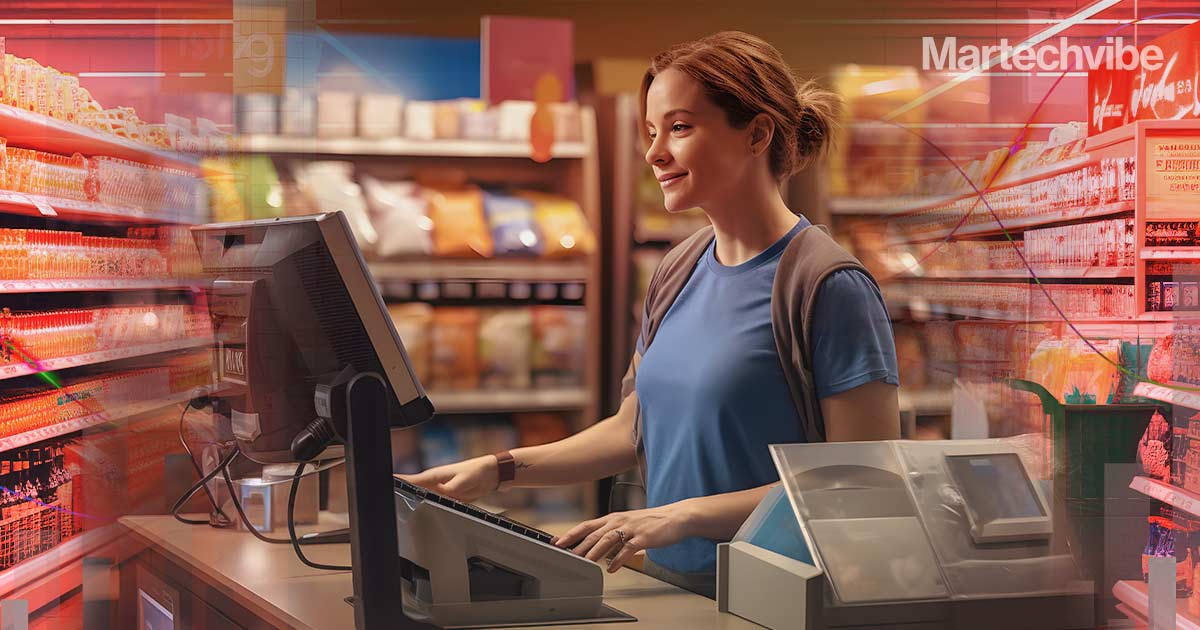 In today's digital world, feedback on customer experiences reverberates almost instantly across multiple platforms and channels. And when you consider how interconnected and competitive our business landscape is, one poor experience could have long-lasting ramifications. It's a reality which implies that customer expectations for seamless interactions leave no room for error.
Within this reality, frontline workers — including sales representatives, customer service agents, and support staff — have a fundamental role. Simply put, a business' frontline employees make or break a customer's perception. As a brand's first point of human contact, customers can be swiftly impacted by a negative experience with frontline staff or rapidly impressed by a positive encounter with a helpful employee — directly influencing the brand's values, quality, and commitment to delivering outstanding experiences. 
Poor customer experiences could have cost businesses across Southeast Asia up to USD 165 billion in 2022. Whether you're surprised by that number or not, no organisation can afford this monetary shortfall, particularly when consumers are increasingly mindful of spending. 
With revenue at risk, understanding rapidly changing customer needs is one of the biggest challenges facing businesses over the next decade. While customer preferences and expectations might be changing faster than many businesses can keep up, at Qualtrics, we've noticed one constant over the last few months: People want to do business with brands that deliver a personalised and authentically human experience.
Why business must be more human
When a customer calls a contact centre, speaking with an empathetic and knowledgeable agent is more important to the experience than the wait time. A study showed that more than a quarter of consumers in Singapore (27%) prefer to have service interactions through a real person, with 44% saying their preference depends on the type of interaction. The same study found the best CX often involves a frontline hero, while the worst had unhelpful representatives.
Despite the widespread availability of digital self-service tools, frontline workers and channels are crucial to customer experience. This is particularly evident in retail, where frontline teams are the face of the business; they represent the brand and advocate for customers. And this is why one of the most impactful steps any organisation can take to prevent revenue from being lost to poor CX is enabling their frontline teams and channels to deliver a great experience in the right way and at the right time.

For organisations wanting to empower their teams for bigger and better success, there are four priority areas:
Give frontline teams a voice, and ensure its heard
Frontline workers understand customer needs better than almost any other team in the business. They see and hear what customers are feeling first-hand.
The best organisations ensure frontline employees are given regular opportunities to provide feedback on what they've learnt and heard from the shop floor — in-store, online, or through the contact centre. Not only does it help the business better understand how customers are thinking and feeling, those organisations that take action will provide employees with the support and tools they need to improve the customer's experience.
Understand the relationship between CX, EX and brand
The popular saying, "Happy employees equals happy customers" isn't new. Yet, while many leaders recognise this, few organisations know the biggest changes they can make to improve their employee and customer experience simultaneously. This is beginning to change, however, and it is an incredibly exciting time for businesses — especially because knowing where to focus scarce resources is crucial right now.
Understanding the relationship between employee experience and customer experience is a game-changer for business. And we're already seeing some impactful use cases develop. A well-known sports brand, which operates a global network of stores, was able to improve its NPS by more than 20 points by understanding the relationship between CX and EX. Central to this uplift was the sports retailer's ability to identify the impact of training and recognition on customer satisfaction and business performance over financial incentives. 
Give employees more agency with the right tools
When working with organisations to define which employee experience levers impact customer experience, one of the most common we see is empowering employees to make customer-related decisions. Making this possible will require organisations to rethink their traditional customer experience toolkit and democratise feedback across siloed teams.
A key reason the customer experience tends to break down is that the feedback rarely gets shared with the correct team to fix quickly, so nothing changes. For example, online cart abandonment might be caused by a poor website user experience — but in many cases, the web design team rarely receives this feedback, and even if they do, it can take months to resolve. 
Finding a way to democratise access to meaningful customer experience insights has been a systemic issue for many organisations, whether they are in retail or B2B. Encouragingly, it's a problem now being solved by modern AI-powered experience management programs, which seamlessly and instantly route customer feedback to the right team to resolve. As organisations increasingly rethink their programs with AI-powered technologies, we will see them be able to solve experiences at the moment, when, where, and how it matters most. The impact of AI on elevating customer service levels across all channels will be profound.
Whether it's the brick-and-mortar store, online channels, or the contact centre, consumers want more human-like experiences and are prepared to reward organisations that deliver them. As organisations continue to invest in their customer experience, a big focus must be on getting the frontline human interaction right; organisations that do this well are set to secure a significant advantage over their competitors.