How MEA Brands Forging New Paths with Omnichannel Excellence
Brands are moving from pureplay to phygital offerings to capture wider audiences and enhance their purchasing experience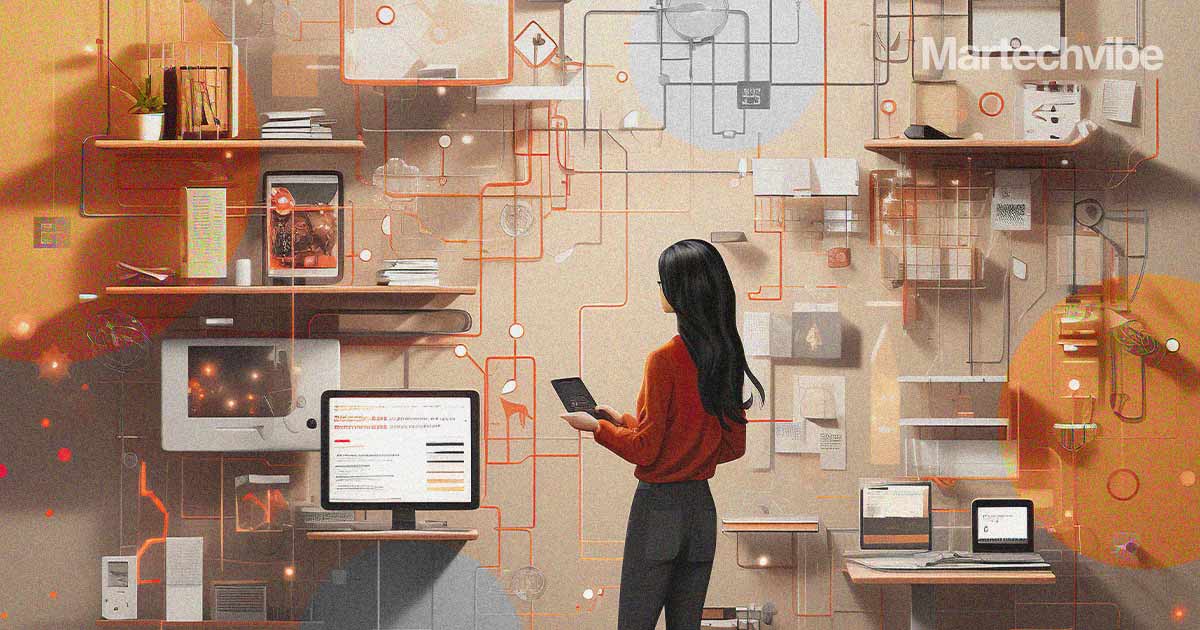 Offering pureplay online or offline brands is no longer a great marketing strategy. That's because modern customers are not loyal to just one channel. Instead, they prefer shopping through multiple channels and switching to different mediums as their situations demand. 
So, what clicks for offline retailers is a phygital model, and similarly, what works for an online shopping portal is to port to a physical store partly. 
The mantra, therefore, for successful customer interaction, whether in retailing, BFSI or travel sectors, across the world and in the MEA region, is to reach out to the customer wherever, however, and whenever they want to be reached. 
That's why 6thStreet.com launched its first phygital store in Dubai, offering a retailing experience where its online offering also now has physical stores. At the same time, consumer goods retailer Alsaif Gallery has added online stores to its in-store offering and uses technology to enhance its traditional physical store shopping experience.  
The same can be said about banks that shifted towards online offerings during COVID-19 but continued to see traction online (especially for basic banking) post-COVID-19.
These examples indicate a trend of borderless experience becoming a prime offering of any brand to attract customers. That's because customers, too, are porting from one channel to another without much ado. 
And today, brands are moving to be a part of the trend. To make shopping smooth and frictionless, offline brands focus on AI-based technologies to provide the shopper with a better experience. Online brands also give the touch and feel experience in their offline stores. In other words, customers will have unchanged and frictionless buying experiences across different channels, also known as the omnichannel experience.  
Omnichannel: A smooth experience
An omnichannel experience seamlessly blends the online and offline domains to offer customers a consistent experience across channels. For example, regardless of which channel customers use, they get the same brand experience regarding product quality, pricing, discounts and offers across all mediums. 
Benefits of an omnichannel experience: 
Incorporates multiple communication and purchase options, making the shopping or banking experience seamless throughout the purchase journey. 

Vastly improves customer experience, resulting in stronger loyalty to the brand. 

Streamlines the shopping or banking journey, resulting in increased sales and revenues for the brand. 

Helps consolidate inventory and different sales channels, making the whole process more efficient.  

Enhances customer satisfaction, reduces customer churn and increases customer lifetime value (CLV).

Results in better customer service as customers can communicate with brands through their preferred channels and switch between channels easily.  
To offer this seamless omnichannel experience, brands use modern martech stacks of a customer engagement platform (CEP) that automates tasks and frees up marketers' time for better decision-making. 
The rise of the modern martech stack consisting of a CEP
With the growth of ecommerce, online banking and travel portals, there is a need to reach wider target audiences. Marketers now have to deal with a humongous amount of data. Earlier, marketing teams used to manually handle all the data that a modern marketing department got or needed. With customers worldwide and actively shopping at all times, this is time-consuming and cost-ineffective. 
Marketers need tools that quickly convert huge amounts of data into actionable insights. Enter a CEP that automates their tasks, optimises processes and frees up their team's time to focus on strategy and decision-making. 
The platform enables brands to assimilate their data in one place (offline and online) and gives brands a unique 360-degree view of their customers. It also measures the outcomes of marketing activities and brings efficiency to the system.  
With insightful CEPs, brands can engage with customers across channels. CEPs help centralise vital customer data in one place and give brands a more accurate understanding of customer behaviour and interactions, resulting in better communication. This frictionless customer engagement is possible across different channels and multiple customer visits in the same channel.  
Brands can also use CEPs to develop various A/B testing modules to discover what drives results and customer loyalty on email, in-app, push, and any channel customers choose. A CEP boosts brand results in three key areas: customer satisfaction, engagement, and retention, unfolding success across all touchpoints.