Does Your Super-app Strategy Align With App's Core Identity?
The mobile industry in the MENA region is booming, and apps are at the forefront of this transformation. However, the saturation of app marketplaces intensifies the challenge of standing out.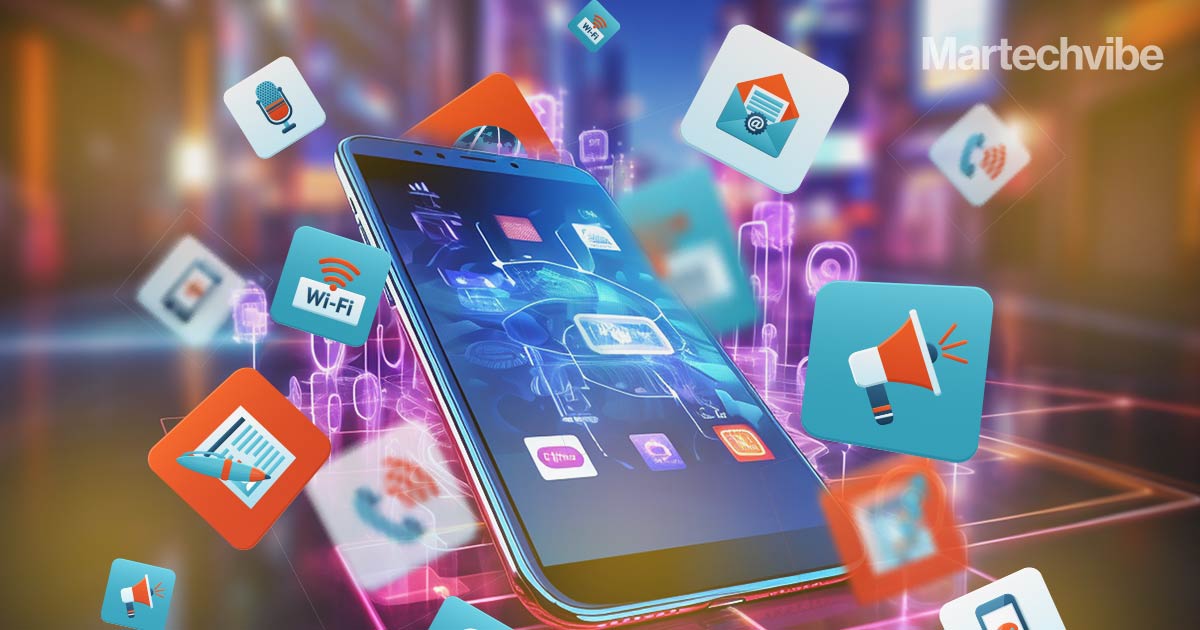 Mobile apps have become integral in our lives, serving as gateways to convenience, entertainment, and productivity. However, with millions of apps vying for users' attention, growing an app into a successful venture can be both exhilarating and challenging. To navigate this competitive landscape, developers must adopt innovative strategies that deliver real value and ROI. Additionally, emerging trends like the rise of super-apps are reshaping how we perceive and engage with mobile applications, offering a unique opportunity for growth.
The mobile industry in the MENA region
The mobile industry in the MENA region has been witnessing remarkable growth and transformation. According to a McKinsey report, internet penetration in the UAE reached 99%, and consumer engagement on apps in the region is 1.6 times higher than in Europe and North America. The region is becoming a hotbed for mobile app innovation with high smartphone penetration rates and a young population. 
The adoption of super-apps showcases a trend towards centralised platforms that offer diverse services, catering to users' preferences and seeking comprehensive solutions. In MENA, digital wallets and mobile payments are rising, reflecting consumer behaviour shifting towards cashless transactions. Moreover, the region's affinity for social media and digital interactions presents opportunities for apps that foster community engagement and user-generated content. 
According to Mobmio's data, mobile sales in MENA grew by 20% in H1 of 2023 YoY, their GMV grew by 18.3%, and over half of all regional orders are made through mobile phones. Considering the results of July and August, sales growth through mobile traffic sources has increased even further, reaching 30% year over year.
Super-apps have redefined the app experience with multifunctional prowess by offering a comprehensive ecosystem within a single interface. In the dynamic landscape of the MENA region, where digital transformation is rising, the concept of super-apps holds significant allure. 
The ability to access diverse services through one app aligns with the preferences of users seeking convenience. However, the journey to becoming a super-app isn't a one-size-fits-all endeavour. Not every app needs to transform into a super-app. The decision hinges on whether diverse services align with the app's core purpose and user base. Striving to become a super-app can be a strategic move, but it must resonate with the app's identity and the convenience it aims to provide.
Challenges on the path to growth
The path to app growth is rife with challenges. App fatigue, where users are overwhelmed by the sheer number of options, is one hurdle. Furthermore, fierce competition, user retention, and the ever-elusive viral traction all test the resilience of app developers. The saturation of app marketplaces further intensifies the challenge of standing out.
Marketing strategies to overcome challenges
Personalisation and AI: Artificial intelligence can play a transformative role in enhancing the user experience. By leveraging AI algorithms that analyse user data, apps can provide personalised recommendations and offers tailored to individual preferences. Tencent's WeChat, for instance, employs AI to suggest services, articles, and products based on user behaviour.
App Store Optimisation (ASO): Enhance your app's visibility in app stores by effectively using keywords, compelling visuals, and engaging descriptions. A well-optimised app listing boosts discoverability and entices users to download and engage with your app.
Leverage Partnerships: As Mobmio exemplifies, affiliate marketing can amplify your app's reach without budget risks. Collaborate with partners who share your app's values and resonate with your target audience. These partnerships can drive more installs, user engagement, and potential revenue-sharing opportunities.
Strategic innovation is paramount to achieving growth in the fast-evolving landscape of mobile apps. The MENA region's mobile industry is flourishing, driven by high smartphone penetration and evolving consumer preferences. Super-apps present both challenges and opportunities, offering a comprehensive ecosystem while requiring alignment with core app objectives.