Do You Have A Strong Tiktok Ad Game? 
Thinking about using TikTok marketing for your business? Well, you should. TikTok has around 6.72 million users within the UAE In 2021, TikTok extended a partnership agreement with eCommerce firm Shopify allowing brands to create shoppable video ads that could drive customers to online stores. You cannot underestimate the power of TikTok, which has more […]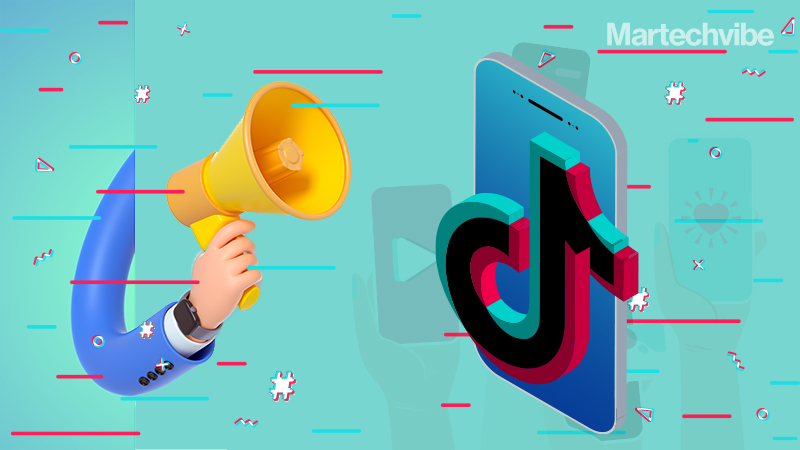 Thinking about using TikTok marketing for your business? Well, you should. TikTok has around 6.72 million users within the UAE
In 2021, TikTok extended a partnership agreement with eCommerce firm Shopify allowing brands to create shoppable video ads that could drive customers to online stores.
You cannot underestimate the power of TikTok, which has more GenZ users than Instagram and is expected to surpass Snapchat in 2023. No wonder then it is one of the most downloaded apps globally for the past few years.
The video service has revolutionised social media marketing, reflecting a key social media trend for collaboration amongst young audiences, keeping users engaged for a relatively long period. Inspiring TikTok marketing examples can be found everywhere, from giant enterprises to small companies. While even though lifestyle influencers such as Jumana Khan, Khalid and Salama have taken the TikTok world by storm, businesses across all sectors have discovered methods to promote their brands on the site
TikTok advertising is becoming increasingly popular among brands, and because of the rise of social commerce, marketers can now use Shopify's TikTok For Business Ads Manager.
TikTok partnered with the Media Regulatory Office of the Ministry of Culture and Youth in the UAE to launch an awareness campaign to develop digital safety.
Dr. Rashid Khalfan Al-Nuaimi, Executive Director of the Media Regulatory Office said, "The campaign is part of ongoing efforts by the Media Regulatory Office, whose strategic partnerships aim to develop digital safety further and enhance security systems in the country."
According to TikTok's annual What's Next Trend Report, 67 per cent of users in the MEA region believe that TikTok inspired them to shop even when they weren't looking to do so; while 78 per cent feel that the best brands on TikTok are the ones that work with users.
TikTok advertising allows businesses of all sizes and types to showcase their products on a global stage, from the newest collections at Paris Fashion Week to your local pop-up shops.
Various brands have created TikTok ads that have shown their creativity and produced results. Take, for instance, the Naked Wolfe Footwear brand. If you don't consider, unfeasibly high, pumped-up platform boots as a fashion trajectory, take it up with Olivia Rodrigo, Rosalía and Bretman Rock. Naked Wolfe's six-inch 'Spice' platform boots found instant success on TikTok in 2022 when they launched the #nakedwolfe video, which gained around 113.6m views. The six-inch "Spice" platforms have topped Lyst's 'heat' index and been a hit with Tik Tok users and celebrities alike.
Here are a few examples of how brands successfully use TikTok as a marketing platform.
Netflix
Netflix has a staggering 22.5 million followers, with many of its videos receiving millions of views. Many of Netflix's TikTok videos are skilfully cut from their streaming material in ways that make them appear natural. They also utilise it to advertise new films, behind-the-scenes videos, and exclusive interviews with the cast.
It also offers entertaining series such as #whoworeitbest and quick activities such as "Guess the Netflix show." Users participate in the comments in these sorts of series, which increases engagement and shareability.
Amazon
Amazon caters to a wide range of customers. As a result, Amazon established its approach to responding to its broad customer base. First, Amazon divided its TikTok presence into many accounts, focusing on a different business — like AmazonPrimeVideo or AmazonFashion. Amazon focused only on their respective target groups due to the numerous accounts, while the main account remained neutral. The primary account concentrated on broad themes important to most of their audiences, such as shipment, the website itself, and a few amusing sketches to keep things interesting. The adverts and the organic content on each of the Amazon sites were produced with the interests of each group in mind. You may discover adverts in the form of numerous TikTok video trends like hauls, customer reviews, or even outfit transitions, whether their customers favour cosmetic items or technology equipment.
Samsung
In 2020, Samsung announced a partnership with TikTok to enable Samsung Smart TV owners in Europe to watch TikTok clips on their TV sets. The smartphone manufacturer is quite active on TikTok when launching new products. The high-quality camera on the new Samsung phone is one of its main selling points. Samsung decided to use the opportunity to promote its new phone with #DanceAwesome to promote the Samsung Galaxy A series. The brand launched an influencer marketing campaign using TikTok influencers. These TikTok influencers were seen dancing to the campaign song and encouraging their followers to showcase their dance moves on the track, which featured the South Korean girl group, Blackpink. This strategy worked as the Korean band has a massive fan following, which helped them fetch strong brand awareness.
Sage Accounting Software
With its #BOSSIT2021 campaign, Sage Accounting Software invited small companies in the UK to submit their stories of overcoming challenges during the pandemic.
Sage used unique music and a premium TopView ad placement in addition to the hashtag to assure that their challenge was spotted. Sage received over 1 million entries and made connections with numerous other firms. This campaign not only illustrated how B2B can work on TikTok, but it also demonstrated how B2C can flourish on TikTok and how a diverse set of tools can be used to develop well-rounded campaign structures using only one software.
Adobe
Adobe Creative Software took advantage of this platform by distributing short, informative how-tos and tutorials for their products. They've also used user-generated content to demonstrate the software's capabilities and benefits.
Dubai Tourism
With the ultimate goal of Dubai becoming the world's most visited city, Dubai's Department of Tourism & Commerce Marketing (Dubai Tourism) launched the regional #ThisisDubai social media campaign in 2019. Dubai Tourism had a lot of success as it hit over 30 million video views on the campaign page and over 9.8 thousand videos created, with social media posts showing travellers enjoying "only in Dubai" experiences, or destination videos with the campaign's themed music, helping them to tell the story of Dubai.
"The #TikTokTravel campaign ran across 100 countries to inspire creativity while encouraging millions of our users to capture the magical moments of their travels," said Kawther Al Khalili, head of content and partnerships, TikTok MENA.
Emirates Safer Internet Society (eSafe)
Last year, a non-profit organisation Emirates Safer Internet Society (eSafe) partnered with TikTok and launched a #FamilyFirst campaign. This campaign was to educate parents in the region about online safety and safeguard youth on the platform, with the influential creator Karen Wazen, speaking about how best to support and protect children when they turn 13.
TikTok worked closely with eSafe to educate the broader community on its family safety resources, tools and features.
Conclusion
TikTok may appear to be a hotspot of postings, teen skits, and humorous dance videos, but brands can't ignore its popularity and viral potential. Having taken the world by storm over the last few years, business-savvy brands can't risk not jumping onto the TikTok bandwagon, using the platform to reach an expanding audience.
If you liked reading this, you might like our other stories
How Netflix Knows What You Want To Watch Next
What Is Universal Speech Translator By Meta?