Conversational Analytics Fuel Responsive, Adaptive Contact Centres
Conversational analytics will transform contact centres by enabling companies to act immediately on insights from every interaction.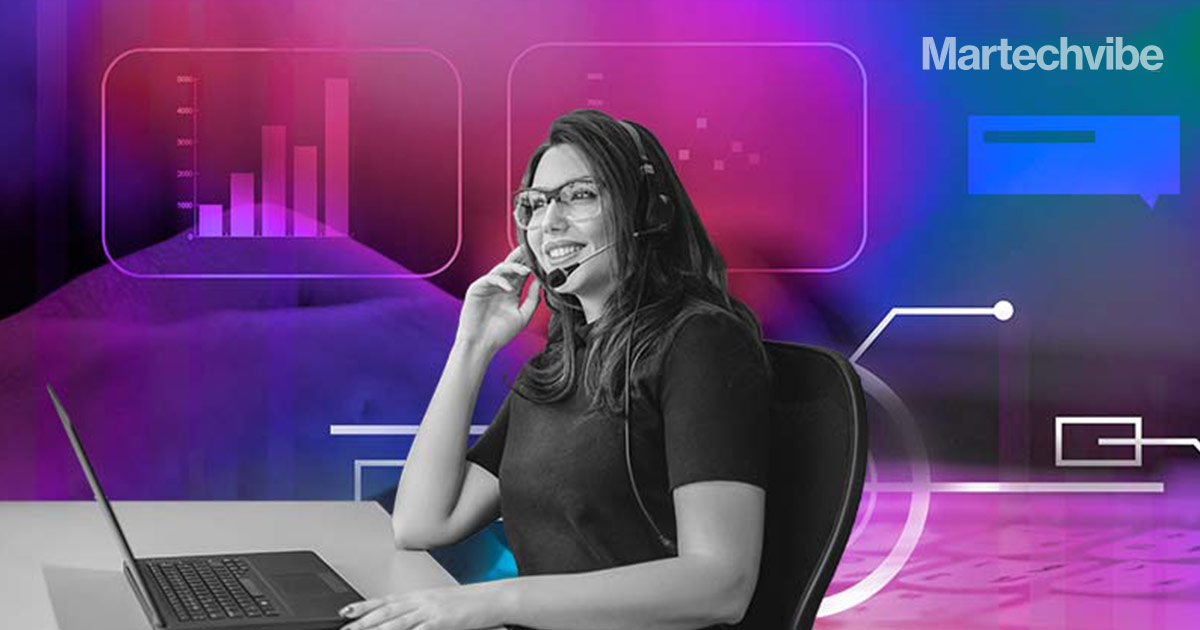 Organisations around the world are facing a new economic reality — one that will force consumers to make trade-offs in how they spend money. Knowing what matters most to customers is mission-critical during any economic shift or downturn. The companies that get this right and have the agility to respond stand to pick up outsize gains in market share. Tapping conversational analytics to create more adaptive Contact Centres will provide important signals about changing customer needs, and preferences may differ between capturing a wave of demand or being blindsided by a surging competitor.

Contact Centres have long been untapped gold mines of customer preference and experience data. Unlike a CSAT survey or market research study, if a customer reaches out to a contact centre, it's typically about something they really care about. In a recent study of customer journeys, Qualtrics XM Institute found that customer service had the highest impact on loyalty compared to other customer journey elements in 11 of the 22 industries. Most companies harvest only a tiny bit of data insight from these critical interactions despite all of these signals.

That is starting to change with advances in natural language processing technologies. Companies increasingly analyse contact centre interactions using conversational analytics capabilities rather than relying on customer feedback from structured surveys or unreliable service agent notes.

One way to quantify the growth of this sector is by looking at the increase in data that Qualtrics' customers have processed with our XM Discover multichannel conversational analytics platform. Between January 2018 and December 2021, surveys grew nearly 50x  from 1.7 million to 94 million. However, over that same period, the intake of speech records grew almost 650x to 1.2 billion, becoming the largest type of content analysed on the platform.
Real-time insights based on every interaction
The ability to use conversational analytics that can decipher speech, chat, email, and other interactions with customers at a large scale provides the foundation for innovative new ways of working in a contact centre.
Today, most contact centre data comes from customers who respond to surveys, rushed agents who provide incomplete summaries, and the quality team, which reviews only a small number of contacts. It can be difficult for service agents to identify the correct topic of each conversation, and most interactions involve multiple topics, making topic tagging even more challenging. If just one data point is off, it is nearly impossible to figure out which types of interactions are causing the most issues for customers, which topics are causing long handle times, which topics are starting to become problematic, and which agents are performing well across different types of interactions.
By unleashing conversational analytics on these interactions, businesses can automatically identify topics and associate the sentiment and effort of their customers with calls regarding each topic – for every interaction, reliably and at the scale required to meet the needs of high-volume contact centres.

The future is now for 'Adaptive Contact Centres' 
These capabilities open the door for a new model of "Adaptive Contact Centres" that proactively improve experiences, quality, and operations based on actionable intelligence from every interaction.
When these real-time data insights are connected with automated workflows, service teams can act fast and drive an entirely different approach to customer experience, quality management, and contact centre operations. Here are some of the practices companies are already starting to enable:
Quantify emotions to act with empathy:

Natural language processing detects the difference in the subtleties of human language to uncover each interaction's emotion, intent, and effort, providing the ability to detect specific agent behaviours like empathy-building responses.

Targeted Training:

Coaches and supervisors are alerted about specific areas where specific agents or general trends where help needed and provide their teams with specific segments of interactions to review. Agents will also have the tools for self-coaching since they can get immediate feedback on their interactions, track their quality scores, and review specific components of interactions where the system identifies that they need improvement.

Customer health monitoring and recovery:

Combining insights from interactions with other

operational and experience data

, businesses can help spot issues driving down customer health and identify potential segments of customers where you may be having problems. Suppose the platform identifies that an interaction doesn't go well. In that case, it can trigger some follow-up or customer recovery activities, so the company can recover even without any complaint from a customer. Over time, this analysis can adjust an interaction in mid-stream.

Distributed signal sensing:

Stakeholders from across the company can quickly and continuously access insights that matter most to them. A product manager or marketing lead can see a summary of the interactions that mention a feature they care about or has negative sentiment about any key product features. A pricing analyst can see what people are saying about a new price change the day after a competitor introduces a new product, even if they didn't know it had happened. 

Real-time CX tracking:

Companies can develop a customer experience score for every interaction and use that data to track how those metrics are trending versus goals. CX teams can analyse the data across customer segments, topics, and agents to immediately identify areas of concern or dig into problematic interactions.