Campaign Monitor Announces Salesforce CRM Integration 
Campaign Monitor, a CM Group brand and provider of email marketing software, announced a Salesforce CRM integration. The Campaign Monitor for Salesforce app, is built with customer support and easy integration in mind. Available on the AppExchange, Campaign Monitor customers can now access all of their Salesforce data, create dashboards and easily trigger transactional emails […]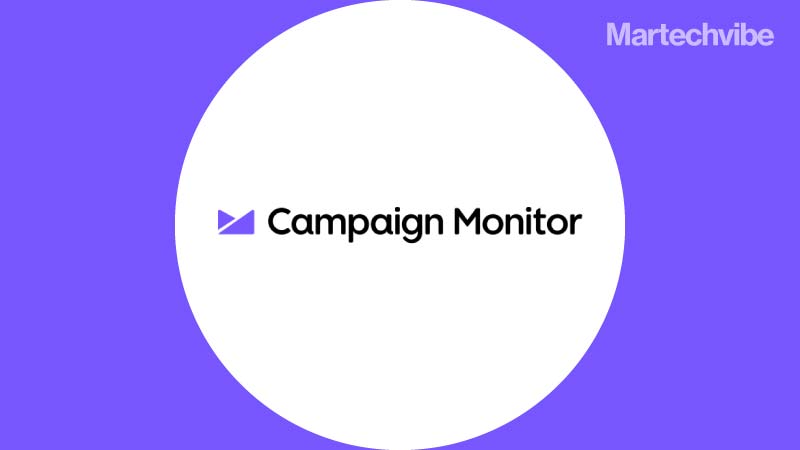 Campaign Monitor, a CM Group brand and provider of email marketing software, announced a Salesforce CRM integration. The Campaign Monitor for Salesforce app, is built with customer support and easy integration in mind. Available on the AppExchange, Campaign Monitor customers can now access all of their Salesforce data, create dashboards and easily trigger transactional emails within minutes and without leaving the platform. 
Working with Beaufort 12 Limited, Campaign Monitor brings the best-in-class capabilities of its platform and the Salesforce environment together, allowing customers seamless access to their contacts in one spot. Integrated automation and personalisation tools make it easier than ever before for Campaign Monitor customers to send every message to the right audience, at the right time. The Campaign Monitor for Salesforce app gives email marketers a more complete view of their clients across both apps, and allows them to send hyper-targeted emails set up for better performance.
Also Read: Top Lists: Email Marketing Platforms
Key benefits of the new integration include:
Accessible Data: Customers can be more agile in creating campaigns without the need for technical resources. 
Ease of Use: Users save time by seamlessly syncing data in minutes as well as eliminating manual work like downloading and uploading, building lists and much more. 
Automation and Scale: The Salesforce email integration makes it easier for Campaign Monitor customers to get more from segmentation, multi-step automation, custom dashboards and transactional capabilities.
Native Application: The integration is a native Salesforce application, meaning it is built on the force.com platform and has passed rigorous security and development periodic reviews. As a result, the integration is very robust and respectful of Salesforce limits, ensuring customers have a familiar and seamless Salesforce user experience.