63% CX Professionals Say Agents Lack Skills to Maximise AI
Findings from the report reveal a large gap between organisations' desire to leverage AI in the contact centre and their ability to manage it effectively.  Customer experience company Talkdesk, Inc. released its new research report, The Future of AI in the Contact Center. The report examines the key drivers and expectations of AI growth between […]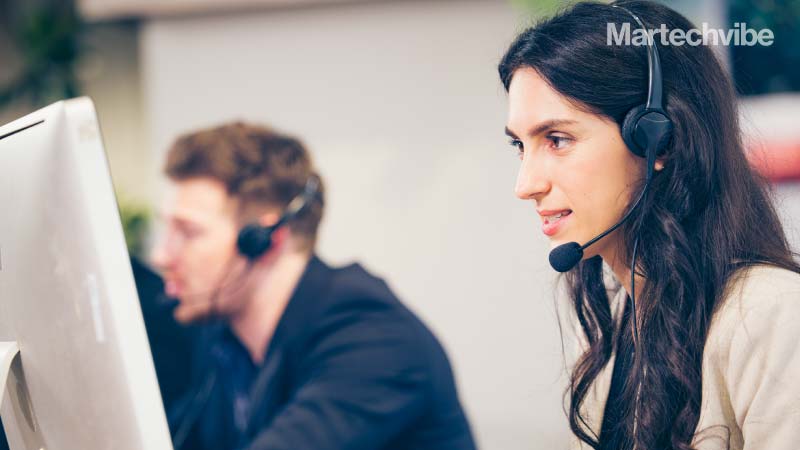 Findings from the report reveal a large gap between organisations' desire to leverage AI in the contact centre and their ability to manage it effectively. 
Customer experience company Talkdesk, Inc. released its new research report, The Future of AI in the Contact Center. The report examines the key drivers and expectations of AI growth between now and 2025, including projected growth in investment, the reimagined customer journey, and the permanent, if evolving, the role of human agents and staff in delivering value to customers and organisations.
For the report, 916 global interviews were collected among CX professionals employed by organisations with more than 200 full-time employees, spanning industries including healthcare, financial services and insurance, retail, and e-commerce.
Quick findings; 
89 per cent of CX professionals believe in the importance of leveraging AI in the contact centre

82 per cent saying AI is increasingly necessary for business success 

Only 14 per cent of businesses label themselves as "transformational" in the way they use AI currently 

69 per cent of organisations that have invested in AI and automation for customer self-service features, half (48 per cent) have yet to use it
"Companies today are under immense pressure to deliver stellar customer experiences. They know artificial intelligence can help better serve customers, but many struggle to implement it properly. Our research shows that automation can and should become an integral component of contact centres if professionals develop and commit to a comprehensive strategy," said David Gardner, Vice President of Research and Insights, Talkdesk. 
With streamlined workflows and processes across functions to expedite innovation and go-to-market plans, many enterprises can transform their contact centres to provide more than just traditional customer service. 
With customers becoming more demanding of cross-channel service that is swift and provides resolution to queries, most customer support control rooms focus on TAT metrics. But customers aren't looking for simply a quick response, they expect a quick resolution. According to the American Express 2017 Customer Service Barometer, 33 per cent of American customers consider switching companies after just a single instance of poor service.
Top 10 contact centre KPIs measured in 2021: 
Customer satisfaction (CSAT) 

Service level 

First call resolution (FCR) 

Average speed of answer (ASA) 

Average time in queue 

Average handle time (AHT) 

Average hold time 

Average talk time 

Cost per contact 

Customer effort score
The biggest obstacles keeping companies from progressing on the AI maturity curve are often perceived challenges. Here is what we learned are the major myths amongst CX professionals in contact centres: 
Perception 1: 55 per cent of CX professionals believe AI will have a short-term negative impact on customer satisfaction (CSAT). 
Reality: Customer satisfaction is the top contact centre KPI, making it easy to understand why CX leaders worry about short-term CSAT dips. However, these dips are often recovered in the long run and can be mitigated with a strategic approach to implementation. 
Perception 2: 43 per cent of CX professionals see the cost of AI tools as a barrier to implementation. 
Reality: The efficiencies gained from AI may far outweigh the costs as AI analyses mountains of data in a fraction of the time it takes agents to do so, freeing them up to focus on higher-value initiatives. 
Perception 3: 30 per cent of CX professionals believe reliance on the IT department will impede progress in implementing AI.
Reality: With IT teams on board, they will have access to broader visibility across tech stacks and solutions, making them a valuable partner in identifying where maturity is lacking. Additionally, AI tools are becoming more accessible to employees outside of IT.
To break down these perceived obstacles, organisations must consider a cross-functional AI strategy that addresses technological gaps, promotes transparency and focuses on long-term success.