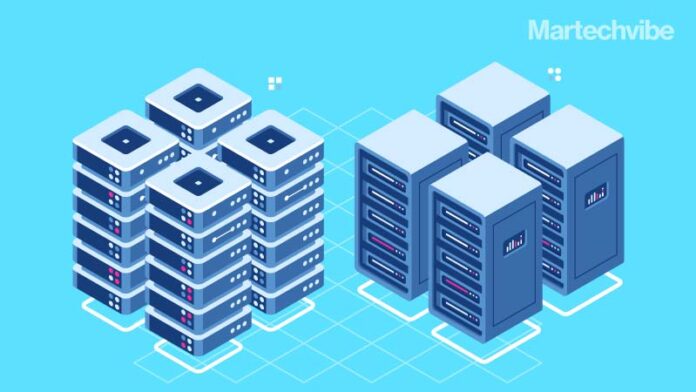 Smart marketers are switching their attention to Customer Data Platform for insights into the customer's mind to create relevant targeting
Nowadays, with comprehensive data, marketers can personalise customer communications, markets to them at the right times, form an enjoyable experience, and close more sales. Nevertheless, it's a struggle to capture all data, organise and store it, and use it. Using tools like CRMs, web analytics, and marketing automation are time-consuming. In this situation, Customer Data Platform (CDP) software, a database from which complete, accurate customer profiles can be built, can help. Since it contains technologies to collect data from customer touchpoints and share information gathered across marketing systems, CDP improves marketing interactions and customer relationships.
For businesses, there are many feature-packed CDPs to fit their needs. Here's the list of CDPs (in no particular order):
Its primary goal is to make seamless integration, and it accomplishes it with an easy-to-use API and an extensive chain of partners. It makes it easy to include a new service or app into brand analytics, data storage solution, or marketing campaigns. 
It's more of a kind of data warehouse, as it aggregates data from various resources, stores it, and then pushes that data to other channels. Its features include raw data access for manual analytics and interpretation, real-time monitoring, and dynamic UI modifiable dashboards.
Emarsys comprises a customer data platform with an entire combination of multichannel campaign management, segmentation, analytics dashboards, personalisation, supported by various additional features and add-ons. Its fully automated customer lifecycle workflows are crowdsourced from leading brands in the industry. 
With Emarsys, which integrates AI and predictive analytics with marketing execution, brands can determine when customers are about to churn, become inactive, or intend to make a purchase and engage with them to maximise their value.
AI-driven personalisation and real-time updates power this platform. Exponea aims to be a single solution for retention, conversion, and customer acquisition. It removes data silos, unifying customer data from all online and offline sources into a single source of customer intelligence ready for activation through a martech stack.
It also combines a broad range of third-party tools. Exponea, which offers various packages at competitive pricing levels, provides clients extensive analytic capabilities and machine learning features that optimise their predictive recommendations and campaign management tools. It's easy to use and updates frequently. 
It aims for a strong grasp of data science underpinning its insights and analytics, as it handles and delivers deeply segmented, behaviour-driven customer messaging in real-time, all through any appropriate marketing channels. It's user-friendly and is highly appreciated by its clients for quality analytics, customer rate, and ability to reduce churn rate features. Staples and variety store chain Family Dollar are its clients. Optimove offers monthly subscriptions at various pricing tiers. 
Its universal data hub platform incorporates the AudienceStream CDP. This platform gathers uneven data from broad resources, allowing brands to collect, interpret, analyse, and execute customer data while maintaining the privacy and security of sensitive customer information. 
AudienceStream CDP lets clients customise customer profiles, take real-time actions, and establish identities across channels and devices. For businesses to efficiently use AudienceSteam may require commitment and some time, yet the results can be worthwhile. Utah Jazz, St. Joseph's Health are some of its notable clients of Tealium. 
Listrak combines customer data from all resources into a single centralised platform. It can create exclusive data visualisations, craft smart, analyse customer behaviour patterns, hyper-personalised and micro-segmented communications that directly address customer's prime concerns and interests. 
It is recommended for its versatility, support team, and automation capabilities. Its clients include Papyrus, Peet's Coffee & Tea, and T-Mobile.
Also Read: Can CDPs Break Data Silos? 
Salesforce Interaction Studio (Formerly Evergage)
Salesforce Interaction Studio is a real-time interaction and personalisation management solution, allowing companies to convert the dream of 1-to-1 engagement, across channels, into reality. Merging thorough behavioural analytics and advanced machine learning with data from existing resources enables businesses to obtain a complete view of each of their prospects and customers. This data can deliver appropriate, personalised experiences during important moments of communication across a customer's journey. 
Companies across industries use real-time personalisation and interaction management solutions to engage their potential customers and create valuable relationships that drive increased loyalty, more conversions, and greater revenues. 
The platform uses chain-based attribution to weigh the actual value of every channel's contribution to their consumer journey. It's planned to handle customer accounts through their entire lifecycle. 
CaliberMined permits sales and marketing teams with data-derived insights that help them evaluate their campaign performance and determine which channels are getting results. 
Redpoint provides a combined, single point of control over customer data, which connects origins and data types, such as first, second, and third party, in real-time. Customer engagement requires customer understanding — of demographics, preferences, online and offline behaviour — and all of these are brought together in one holistic view by the platform. It also helps businesses to stage personalised experiences, drive higher revenue and lower interaction costs.
Also Read: How Does CRM Differ From Marketing Automation?
Coralogix is a log analytics platform that permits companies to analyse and manage the data in cloud applications independently. Its machine learning-powered platform lets you instantly triage your data based on its business value, allowing you to get deep insights. Monday.com, BookMyShow, Postman, and PayU are some of the companies that use Coralogix.  
Veloxity CRM intends to make the sales team more productive at selling. It's a leading provider of Customer Relationship Management software that allows managing organisation and sales, products, and customer data. It can be customised to business needs and is suitable for both B2C and B2B businesses. It reduces sales cycle time by 27 per cent, and enhances win rates by guided sales processes, suggested actions, an interactive timeline, and the Veloxity At-A-Glance graphics.