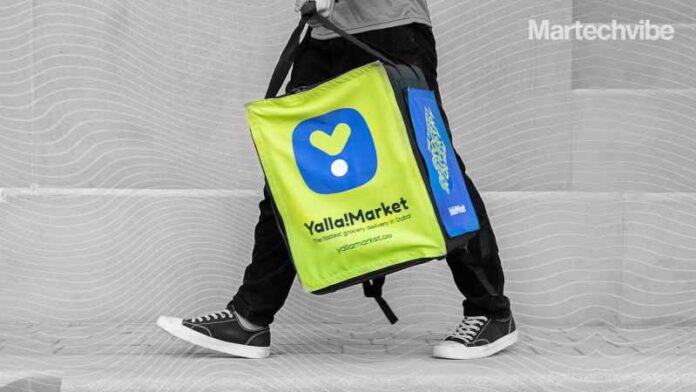 Dubai-based instant grocery delivery service YallaMarket raises $2.3 million in a Pre-seed funding co-led by Dubai Angel Investors and Wamda with participation from some Mena-focused angel investors.
Founded in 2021 and currently operational in Dubai, in the JLT, Business Bay, and JVC areas of the city, YallaMarket the e-grocery startup has managed to cut its delivery times to a mere 15 minutes. The UAE-based team relies on an intricate network of strategically located dark stores and warehouses and has taken a hyper localised approach to last-mile delivery with a sustainable solution of E-scooters and bicycles for transport.
Also Read: Why Businesses Need To Master The Last Mile
The company's success in Dubai, due to a demand for faster delivery options, has encouraged expansion: in 2022 YallaMarket plans to launch 100 new stores in Dubai, Abu-Dhabi, and enter Qatar.
"We plan to use the majority of newly secured funding to boost our growth. The MENA region is actively developing: Expo is taking place in the Emirates this year, and Qatar is hosting the FIFA World Cup in 2022. Our goal is to cover as much territory by on-demand fast delivery as possible," says Leo Dovbenko, Co-Founder of Yalla Market.
Globally, quick-commerce has boomed since the pandemic, with the likes of Turkey's Getir, Germany's Gorillas and US' goPuff attracting billions in investment and scaling outside of their home markets. Yet, despite their growth, the model has been called out for being unsustainable, especially since many charge little or sometimes nothing for delivery, the costliest part of the chain.
Across the Middle East, several players have moved into q-commerce, including Talabat, Noon and Kitopi. In Egypt, Breadfast, Rabbit and Appetito who together raised $39 million this month, all offer instant delivery. By 2024, eight per cent of eCommerce in Mena will be fulfilled through the q-commerce model, a "massive jump as in 2018, this number was around one per cent," according to Sandeep Ganediwalla, managing partner at RedSeer.