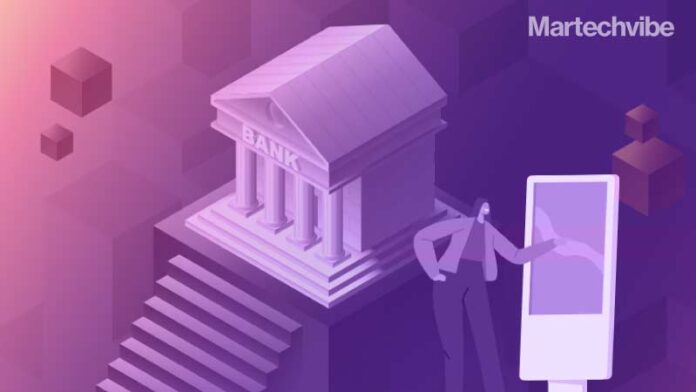 Mashreq is known to be the first bank in the UAE, but its success reflects in the digital-first approach and innovative products
How would a parent feel about allowing their children to handle a bank account and be responsible?
Mashreq Bank's latest product innovation is its digital banking proposition – Neo NXT – catering to 12 to 18-year-olds with smart banking. From independent spending and debit cards to the option of creating financial goals and savings, both parents and the younger generation can keep track of their finances through the Mashreq Neo Mobile App. Allowing the youth to take their first step into financial responsibility in a secure and smart digital environment, Mashreq promises a new, fun, and unique journey.
Mashreq's vision to offer a branchless, digital-first offering targeted toward the connected generation began years ago with the launch of Mashreq Neo. But as ideas go, the bank soon noticed a red flag.
The mobile app wasn't integrated into the omnichannel customer experience. Without a centralised system, the customer data analysis process was siloed across channels and services, resulting in high drop-off rates among customers during the onboarding stage.
As things began to worsen, MoEngage came to the bank's rescue. With its AI-powered customer journey orchestration, personalisation capabilities, and in-built analytics across channels, MoEngage helped Mashreq identify unique customer behaviours and build a contextual engagement strategy.
Witnessing successful results, the bank reported that customer onboarding improved with a conversion rate of 19 per cent, a 16 per cent increase in debit card activation, a 50 per cent uplift in CTRs, and a 54 per cent boost in loyalty points consumption. The bank was in a happy place once again.
A testament to its success: online travel agency Tajawal followed a digital-first approach and needed a banking partner with a robust digital platform and product offering. Fulfilling the brand expectations, Mashreq's personalised digital services pushed the travel business to a 10x growth.
Once known as the Bank Of Oman…
It was formed by a decree from Shaikh Rashid Bin Saeed Al Maktoum in 1966 and formally opened in 1967. Mashreq's presence in Bahrain started in 1981, and it began its operations in the kingdom as an Offshore Banking Unit. Mashreq converted into a retail branch in 2005.
From the beginning, Mashreq strived to deliver products and services in foreign trade services, direct baking, and comprehensive mortgage products. It was the first UAE bank to install ATM cash dispensers, issue debit and credit cards, and introduce consumer loans. What's more, it was also the first to offer chip-based credit cards and digital point-of-sale readers.
With innovation as its key focus, today, the bank uses 26 technology products and services, and 31 technologies for its website. For its consistency in delivering innovative products to satisfy customers' evolving needs, the bank was awarded the Most Innovative Bank in the Middle East from Euromoney.
Dealing with the pandemic
During the pandemic, Mashreq wanted to re-platform its digital retail banking products to provide the foundation of a personalised digital CX. Collaborating with Sitecore and Monstarlab to achieve rapid execution, the website was launched. The bank reported an 80 per cent increase in brand website users, an 18 per cent increase in page views, and a 200 per cent increase in sessions captured.
Several businesses also turned to Mashreq during the pandemic-driven economic crisis. For instance, Mashreq came to the rescue of SME Four Seasons Ramesh Gallery when it was exposed to risk and instability due to financial setbacks and cash flow issues. Being unsuitable for the economic stimulus packages, which were being offered on a national level, Mashreq came to its rescue. Its banking products and services were tailored to meet the challenges, and the SME successfully secured and stabilised its future.
The new vision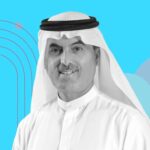 A few years ago, Mashreq celebrated 50 years of success with the launch of a new vision to guide the next 50 years of the bank's journey. Abdul Aziz Al Ghurair, Chairman of the Board of Directors, Mashreq, said: "We have achieved many milestones in the past 50 years, but today is truly exciting. The launch of our new vision will undeniably drive the bank forward. Looking ahead, our underlying strategy is to continue to digitise the bank, make the customer experience seamless, personalised and omni-channel, and lead into the future where banking goes entirely branchless. With 85 per cent of retail customer transactions happening digitally, it is critical that we continue to develop new, innovative products and services that capitalise on this growing trend."
Recent highlights
Mashreq has made quite a few headlines in the last few months.
Over 70 per cent of MENA consumers are willing to make payments over mobile phones, with payments through mobile phone apps rising yearly. As a strategic move to establish itself in the rapidly evolving payments space, the bank stated that IDFAA Payment Services would operate with the brand name NEOPAY. Leveraging the latest technology, including card processing and merchant acquiring systems, processing switches, and point of sale inventory, NEOPAY will consolidate all existing payment systems into a single platform.
Mashreq also invested in Touché, a fintech company impacting the F&B and hospitality sector with its payment system. To improve the overall customer experience and support the burgeoning fintech ecosystem across the UAE, the partnership claims tangible benefits for merchants.
For a while, Mashreq was looking for a tech and data-focused agency with a deep understanding of the MEA banking sector. Recently, Brand New Galaxy (BNG), the global marketing and technology platform, announced that they had secured the media remit of Mashreq Bank in the MEA region.
As Mashreq's media agency, BNG/Assembly will be responsible for integrated media, branding and performance marketing, focusing on driving customer acquisition across Mashreq's products and services in the region.
Finally, partnering with a transmedia powerhouse Galaxy Racer, which is focused on esports, content creators, music and sports, Mashreq hopes to realise its overarching goal to create new ways to speak to the next generation through digital-focused initiatives, creating engaging content series and launching gaming tournaments.
*Don't miss your chance to get top-notch insights from leading marketers at Vibe Martech Fest. Register here.
If you liked reading this, you might like our other stories
5 Building Blocks Of Marketing Success To Learn From Lego
The Role of AR In The Purchase Journey