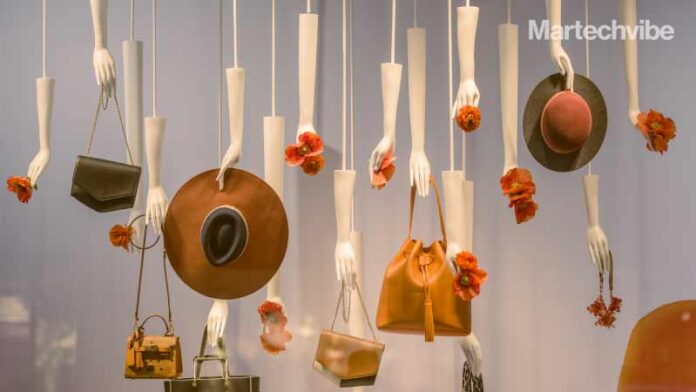 Luxury, one of the top industries that faces major challenges during a crisis, is also one of the leading industries with the power to brave through it all. Dealing with the pandemic with innovative marketing, luxury groups like Richemont Group and Ralph Lauren contributed to not-for-profit organisations, and Armani Group, Moët Hennessy Louis Vuitton (LVMH) produced essentials such as hand sanitisers and facemasks. 
As the pandemic-led anxiety lulls, Jimmy Choo, Coach, Kate Spade, and Michael Kors are weaning away from discounts to total price to uphold the hallmark of luxury brands. Meanwhile, they also embrace several marketing technology trends that power their customer experience (CX) and digital business strategies. 
Embracing the Digital Era
For a long time, luxury brands were slow to join digital platforms. Since the pandemic, the digital transformation has accelerated, as brands are experimenting with their new business operations, marketing strategies, and technology investments. Taking the digital-first culture forward, Prada partnered with Sprinklr to better engage with customers in the online ecosystem.
According to Statista, the luxury market is expected to reach $382 billion in 2025 from the current $309 billion. The billion-dollar partnership between tech giant Alibaba and luxury group Richemont last November is a sure sign of digital technology playing a critical role in the luxury business industry. 
Additionally, Yoox Net-a-Porter (YNAP) announced digital support partnerships with brands such as Armani and Montblanc. It was not only a step towards the digital business environment but towards omnichannel services, including click-from-store and click-and-collect. 
Also Read: 5 Winning Moments With Virtual Reality
With a Little Help From Customers
Several years ago, Calvin Klein launched #MyCalvin campaign, featuring its luxury clientele in CK jeans, and the campaign is still strong today with teen popstar Billie Eilish. As the younger generation becomes the core clientele of luxury brands, UGC content becomes more popular and a core marketing strategy. It's no surprise that a Reevoo study revealed that 70 per cent of consumers trust UGC more than polished branded content, and it majorly impacts their purchasing decisions. Taking the trend forward, Burberry introduced their UGC marketing that increased their profits by 21 per cent. 
It's Not Just AI, It's Edge AI
Edge AI is predicted to take the luxury industry by storm in the next decade. While it helps brands improve their security and privacy, edge AI has begun to impact their marketing strategy with enhanced personalisation. According to the Luxury Institute, this technology trend can operate inside a shopper's mobile device without transferring customer data. With direct access to individual data, luxury brands have the opportunity to include advanced personalisation with real-time actions between the brand and customer. Iconic luxury brands such as Hermes and Dior use edge AI to access historical data.
Also Read: Social Conversations That Solve CX Challenges 
Unboxing Luxury 
There are over 110 million Google results for #unboxing today. With online shopping being a favoured medium of shopping, packages are the most sought after experience that excites consumers. Unboxing videos are a social media trend, and they contribute to the experience economy. The unboxing trend by customers in the form of user-generated content and influencers as part of influencer marketing can increase the eCommerce marketing experience. The main challenge for luxury brands is to find the balance between luxury packing and sustainable costs. 
Getting Personal With Blockchain and Non-fungible Tokens (NFT)
Back in April, the Aura blockchain consortium was launched by LVMH in collaboration with other luxury brands like Cartier and Prada. Along with cryptocurrency's digital influence, this groundbreaking blockchain application promised to offer the highest quality of traceability and transparency of products, resulting in increased customer loyalty. Applications of blockchain technology along with IoT devices can revolutionise the luxury industry. Burberry launched its first NFT recently. While the luxury industry is still only experimenting with NFT potential, they are realising the increasing customer demands for more innovations such as the Nearly NFT virtual sneakers by Gucci, the NFT fragrance by Look labs, and the Jacob & Co NFT watch that sold for $100,000. 
Everybody Loves A Good Game
For a 90s kid, setting a high score on a car racing computer game, with their Mercedes or Jaguar, was a luxury. Today, millennials and Gen Z want their social gaming avatars to be wearing Gucci or Prada. Gamification has always been an important marketing strategy for luxury brands. Remember the League of Legends World Championship organised by Louis Vuitton in 2019? Recently, the brand launched another game, dubbed Louis the Game, that garnered half a million downloads in the first week of its launch. The game was an instant hit due to the addition of NFTs. The brand added 30 embedded in the game, waiting to be discovered by players, who in turn become loyal customers. As the gaming industry is set to reach $94 billion by 2024, gamification is one of the best marketing strategies to attract and convert non-luxury customers. 
Also Read: How Livestream Shopping is Breaking the Boundaries of Luxury Retail
Hybrid Shopping is the New Shoppers Stop
From Chanel to bareMinerals, brands offer "try it" AR/VR features on their eCommerce platforms. While it is one of the biggest trends hitting the luxury brands community, hybrid shopping experiences are preferred over only digital. Take Gucci, for instance. Launched in the 1920s, they knew that in order to sustain its popularity they had to include the digital element way back in 2011. They had installed interactive displays in flagship stores that let customers search through the inventory with simple hand gestures. No wonder, it was the number one fashion brand in Gartner's L2 Digital IQ Index rankings for a while. Today, although younger shoppers are socially conscious and digitally active, they do not care less about offline store experiences. In fact, the perfect blend of in-store and online shopping is the biggest trend that luxury brands need to centre their business strategies around. They focus on social media medium, the targeted audience, and the type of content. Burberry set a perfect example with the launch of its social retail store in China last year. 
Marketing with Nostalgia
A Hubspot article once stated that nostalgia marketing is the advertising equivalent of comfort food, and we couldn't agree more. Nostalgia marketing inspires customers to purchase as it offers a a happy blast from the past. In 2020, Gucci collaborated with a VF Company The North Face for a campaign celebrating their history and it was laced with the 1970'S theme of a free spirit. According to a Neuroscience Marketing study, of 1,400 successful advertising campaigns, those with emotional content worked twice as better as those with only rational content. And what can be better than nostalgia? With video-based advertising and live streaming taking industries by storm, luxury brands are keen on providing better CX. Experts reckon, nostalgia marketing to become more popular among luxury brands in the coming decade as the digital acceleration might sooner or later deprive the luxury clientele of the "good old days".