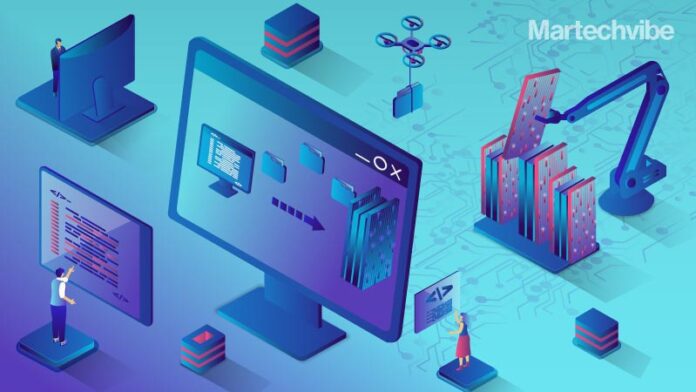 Web scraping can gather valuable information for businesses, whether it is data about users, products or competitors
A business' success depends not only on technical implementation but also on careful analytical work and planning. To avoid the loss of valuable time and money, it is better to study the market; analyse demand, competitors, and target audience to make decisions based on actual market opportunities rather than instinct. Qualitative research opens a whole new world of opportunities, helps reveal the competitors' advantages, and explores the target audience's desires.
Companies that analyse the market can reach their expected revenue levels faster. Marketers today spend over $6 billion annually to create solutions using data management platforms and demand-side platforms. Companies nowadays collect data in multiple ways and from almost every corner of the internet. Some methods are highly technical, while others are more deductive. Data-driven decision-making has crept into most sectors and industries, and marketing is no different. However, even today, gathering the data remains a challenge. One of the different tools that enable the collection of complete and always up-to-date data is web scraping.
How does it work?
Web scraping is an automated process of extracting data from website pages according to requirements using bots. The bot's operation logic is to retrieve data from multiple websites and retrieve web page HTML code that contains information it is interested in. After receiving the code, the scraper analyses it, extracting all necessary data. This way, the bot can open all possible site pages and get information.
Web scraping can gather any valuable information for businesses, including data about users, products, and competitors. Everything in data-driven marketing can be obtained through scraping. When web data is extracted with the help of web scraping, It enables you to save the data in formats such as CSV. You would then be able to retrieve, analyse and use the data the way you want. By doing so, web scraping highly simplifies the process of extracting data, speeds it up a notch by automating it and creates easy access to the scraped data for marketing teams by providing it in a CSV format. Web scraping saves the trouble of manually downloading or copying any data and automates the whole process.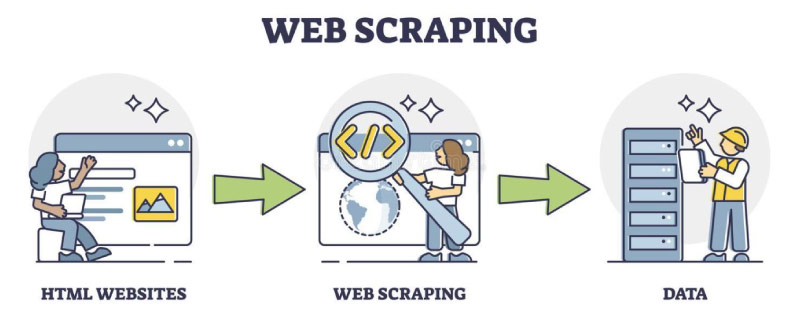 Web scraping use cases
There are many ways web scraping can boost marketing and product analytics. A few of the most notable use cases are as follows:
Retail and Manufacturing:  In the era of eCommerce, pricing plays a vital role. Companies need to keep track of their competitor's pricing strategies. However, manually keeping track of prices is not feasible as prices change. This is one area where web scraping can aid by automating extracting your competitor's prices and keeping you updated about new pricing strategies deployed by them. Web scraping can do it in a blink of an eye and as many times as one wants. With the help of web scraping, manufacturers too can efficiently and effectively monitor MAP compliance without spending much time.
Post product launch analysis: Social Media governs the world around us, and a company's brand image is significant. Today's society is conscious and watches every step, rewarding or punishing. By comparing good and bad reviews on metrics such as a new product launch, marketing strategy, and rise in a product price, web scraping enables businesses to leverage public opinion. With web scraping, all the reviews can be gathered on a spreadsheet and compared with others based on keywords. Historical data also becomes relevant in understanding how to proceed further with a marketing campaign idea. Scraping data related to previous marketing campaigns from competitors can help find specific campaigns that caused a rise or fall in share prices, in turn aiding to make better decisions for further plans.
Marketing Analytics: Using data scraped from different websites, one can create real-time dashboards with a data feed that the marketing teams can use. The dashboard can have multiple sections dedicated to different data feeds, such as a live feed that shows new marketing campaigns your competitors have taken on and their media coverage, or a pie chart that shows a certain fraction of social media posts mentioning your company vs other companies. Analysing keywords is another important aspect of marketing efforts. Understanding which keywords need to be incorporated into your website and posts can lead to more organic hits and conversions. As per a report, around 70-80 per cent of people ignore paid advertisements and prefer organic search results. Using web scraping can enable keeping track of organic hits vs the sponsored hits on the company website, helping to make sure that the percentage of organic traffic is higher.
Web-scraping from conventional and unconventional data sources can support your marketing efforts. Although, the cost at times can be high to benefit in years. A data-scraping team supporting other departments in an organisation is essential in today's cutthroat market. Web scraping services from reputed providers can also be used as a completely managed, end-to-end solution, available in plug-and-play formats.
If you liked reading this, you might like our other stories
3 Growth Hacks to Improve Your eCommerce Marketing
Dark Data, A Marketer's Gold Mine?