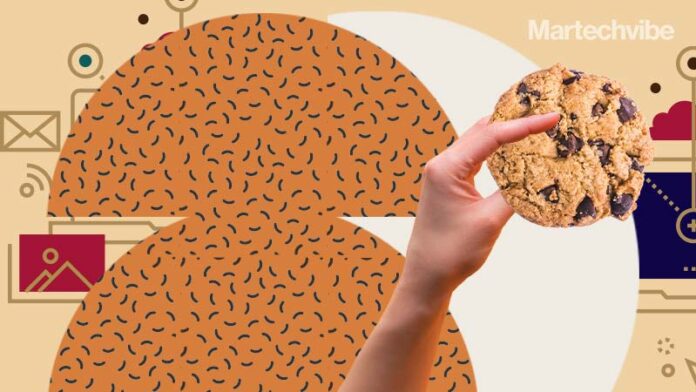 With the loss of cookies and identifiers, advertisers expect reduced marketing effectiveness.
Did you know that 85 per cent of advertisers believe that the industry needs to do more than just the bare minimum to embrace a privacy-first age?
Advertisers are understandably concerned about the impact of privacy-related disruption. From cookie deprecation to ongoing privacy regulation, it will have an overall reach and effectiveness. While our industry may evolve to a single identity standard in the future, there are likely to be multiple approaches in the near to mid-term.
Kinesso, IPG's connected intelligence company, recently published a report that highlights three encouraging themes that makes one hopeful about the future of digital advertising. It helps brands maintain their connections with people in a rapidly changing advertising ecosystem.
It discusses how marketers can respond to digital advertising disruption, including tech innovations, the deprecation of the third-party cookie, and evolving privacy regulations. The study also examines some challenges that marketers face, solutions, and five investments advertisers can make, including identity solutions for effective marketing.
Third-party cookies and identifiers have played a vital role in brands' identity solutions, allowing them to reach audiences at scale and personalise communications across the complex ecosystem of publishers and content platforms.
According to the report's findings:
75 per cent agree it will make it harder to reach and scale audiences
71 per cent agree measurement and attribution will suffer
66 per cent agree Apple's privacy changes can affect the profitability of direct response advertising
It's high time brands find alternative solutions that can help them reach their audiences, use the best possible media, measure effectiveness, and have the flexibility to adapt.
"Brands must find a way to continue delivering meaningful, relevant marketing at a time when the advertising landscape is going through tremendous change," said Arun Kumar, CEO, Kinesso and Global Chief Data and Marketing Technology Officer, IPG. 
"For marketers, the question is – what's the best solution for my brand? However, this report highlights that there is not a single solution, supporting our view that the right solution is a multi-layered approach. This research outlines the best bets – the investments marketers should be making now to ensure they achieve their business outcomes and continue to market responsibly."
Kinesso also identifies five options that can be considered beneficial responses to the cookie crumble. It outlines the effectiveness, feasibility, challenges and key partners that are needed. Some solutions include first-party data, alternative identifiers and identity solutions, working with so-called walled gardens, adopting cohort-based solutions, and contextual targeting.
Eighty-five per cent of advertisers claim that the industry needs to do more than the bare minimum for the privacy-first age, but 63 per cent are still at the early stage of figuring out the right brand investment. There is no one solution to rule them all and advertisers need to explore several options to find the right business solution:
Six per cent of advertisers agree that using one or more of the alternatives to third-party cookies will result in better digital advertising outcomes
Less than 15 per cent are developing solutions by themselves, citing lack of knowledge, budget, and time as primary drivers for working with partners
Advertisers work with two partners on average — and seek bespoke solutions
"With the death of the third-party cookie, it's imperative that marketers innovate within the digital advertising space and prioritise a future that's good for both marketers and individuals. Most brands are in the early stages of responding to these new challenges, and the strategies and projections that we've outlined in this report will be a catalyst for important planning discussions as marketers gear up to embrace our future," said Tracy YoungLincoln, Chief Client Officer at Kinesso.
Responsible marketing builds trustworthy advertising processes. Advertisers must respond to the ever-changing privacy-first digital market. From a focus on first-party data and responsible marketing to major industry changes, cookie elimination, and disrupted digital advertising, taking a balanced approach is key to a successful, connected experience.
If you liked reading this, you might like our other stories
For The Love and Fear of Privacy
Lost The Cookie? Join The FLoC