Traits to Watch Out for a while Hiring a CMO
As brands step into the New Year, they are increasingly hoping to make the best of their plans, starting by hiring the right people, especially a CMO for their brand. But, before making a decision to hire a Marketing head, they need to watch out for specific traits that will get them the perfect candidate. […]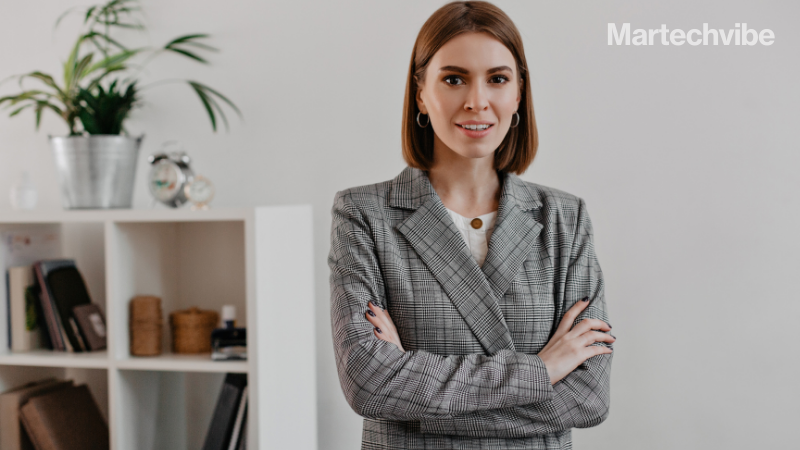 As brands step into the New Year, they are increasingly hoping to make the best of their plans, starting by hiring the right people, especially a CMO for their brand. But, before making a decision to hire a Marketing head, they need to watch out for specific traits that will get them the perfect candidate.
Hiring a c-suite executive is always a painstaking process as it not only involves hiring a person with the required skills but also a candidate who is flexible enough to the brand's ever-evolving needs. The process only gets more challenging when hiring a marketing executive in today's times, where the marketing landscape is constantly changing.
Since the content creation process will only rapidly evolve in the coming years, brands need to have a CMO who is flexible enough to navigate and embrace the process of evolution.
As per Bettina Bernsten, Head of Marketing & Communications, Fotoware, "Content creation will continue increasing, seeing an even higher demand for both audio and visual content in marketing in 2021. As the content creation increases, so does the demand for managing digital assets in an efficient and productive manner. Working with Digital Asset Management myself, I see the impact such solutions have in marketing, communications and product teams worldwide."
Thus, today's CMOs must be able to reimagine how marketing functions. They also need to support customers, employees and need to position their brands for the moment.
While moving ahead with their hiring process, brands can use the below list of traits to hire the perfect candidate who can fill their desired CMOs' shoes.
Having a clear Vision
Much like the CEO, the CMO must have a vision of where the brand should be from a business as well as a technology perspective. While evaluating the candidate, brands should look at how the previous candidate has distilled research, business data, market trends and product attributes to curate a compelling story that drives demand by connecting with required prospects and customers.
Also, brands should see whether the candidate's vision can help the staff to understand and motivate them to jump-start their work.
Being responsive to change- and fast
When the pandemic hit the enterprise market, it dramatically impacted the market conditions and substantially increased the pace. It made marketing teams completely pivot to their plans and adopt a 100% digital approach. Only the brands where leaders had an agile mindset have successfully triumphed to succeed over the odds in their way. Thus, when hiring a CMO, brands should assess the agility of their candidate.
They should be able to see adversity as an opportunity for innovation. As Todd Wooten, Founder and President, VRTCAL, puts it, "2020 will be behind us with COVID-19, politics, privacy restriction rumblings, antitrust realizations and their shocks on marketing in the digital world, but the effects were heard loud and clear. Any CMP, CDP, DSP, SSP, agency, retailer or brand that chooses not to innovate to meet these new needs will be left in the past."
Open to being Vulnerable
Since CMOs play a key role in the growth of an enterprise, they are often looked at by others for answers for some of the pretty complex problems. But, today's marketing landscape is uncertain.
Hence, instead of pretending to know everything out, the candidate should show that they are not ashamed of not knowing all the answers, and would ask for help when needed. Candidates displaying this trait will be more likely to iterate over solutions that will likely lead to innovation.
Filling up a leadership position in today's uncertain world isn't easy. However, having candidates with the required skills and portraying traits such as above can provide an upper hand to brands while recruiting their desired CMOs.