Company Closeup -The Force Behind Salesforce
The success story of the first CRM Cloud-based global company Salesforce is a true inspiration.  Sitting in a rented one-bedroom apartment on San Francisco's Telegraph Hill, Marc Benioff furiously worked on creating a cloud-based customer relationship management company. With 'The cloud cannot be stopped' attitude, it did not take long. In just 22 years Salesforce […]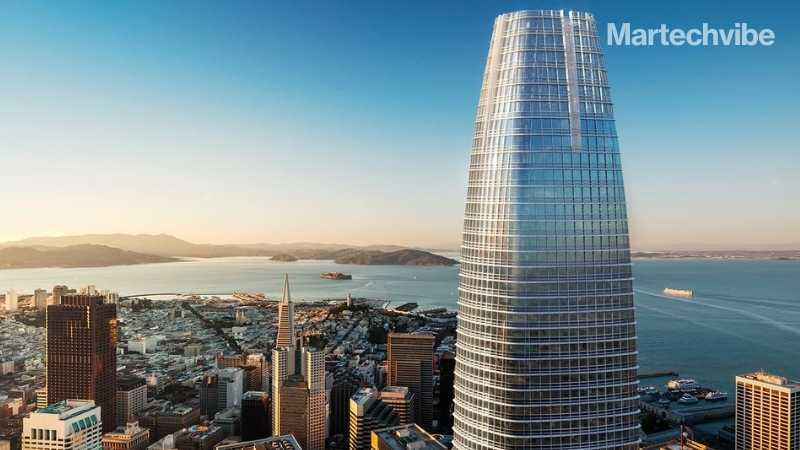 The success story of the first CRM Cloud-based global company Salesforce is a true inspiration. 
Sitting in a rented one-bedroom apartment on San Francisco's Telegraph Hill, Marc Benioff furiously worked on creating a cloud-based customer relationship management company. With 'The cloud cannot be stopped' attitude, it did not take long. In just 22 years Salesforce today is amongst Fortune's Top 10 Most Admired Companies in the World.
Two decades ago, with bold and controversial marketing strategies, Salesforce created ripples in the industry. With actors hired as protestors to carry slogans like 'The Internet is really neat…Software is obsolete!', and party guests asked to throw software into trash cans, Salesforce began to gain customers.
Towards the end of the 20th century, cloud computing was a bold concept, SAP and Oracle were the kings in the industry despite their bulky, expensive CRM and SFA products. To end this inconvenience, Salesforce envisioned a single idea that software should be made available to people round-the-clock in a cloud computing environment. And Salesforce delivered a masterful product that was customised, cheaper, easy to use, and 'faster than lightning.'
The Laboratory
On March 8, 1999, technical work on the CRM model began apart from bold marketing strategies. In their distinctive Hawaiian shirts and brunching at Mama's, Marc Benioff, Parker Harris, Dave Moellenhoff and Frank Dominguez called their office apartment 'The Laboratory'. They asked friends and colleagues to stop by and test their prototypes. By 2002, Salesforce had 5740 customers and 70,000 users in 107 countries utilising their service. During this time, Benioff made a statement "It's the beginning of a brand new technology and business world." By the end of 2017, with reported revenue of $8.3 billion, the company with its 36,000 employees moved to a skyscraper in San Francisco, Salesforce Tower.
Read More: Strategies for Personalised B2B Content in 2021
The Success Ladder
During the early days, a prime motivation for their growing success was the free trials. The SaaS product did not require any setup, making it possible for the company to offer the tool for free. With the support of a viral distribution system, the Salesforce product fetched $5.9 million in 2001 and $50.9 million in 2003. The next year, they filed for an IPO.
Surviving the dot.com bubble burst and moving on to build a  successful product, ensured Salesforce dominated the press as their stock appreciated by 55%. The brand was at $96 million in ARR and was valued at $1.1 billion. Pretty soon, Salesforce doubled its customer numbers to 55,000 and was acclaimed 'the world's most innovative company' by Forbes. The company hit the $1 billion mark of annual revenue in 2009 and a 10-year high of 55,000 customers.
A decade later, their graph is still on a steady incline with their annual revenue surpassing $17 billion. Another accolade was the 12th time that Fortune magazine ranked Salesforce as one of the 100 Best Companies to Work for, among the top 10 Most Admired Companies in the World, and one of the Best Workplaces for Giving Back.
The major turning point for the brand was the launch of the Dreamforce annual convention. First organised at the Westin Hotel in San Francisco in 2003, thousands of people attended it. Though a small number, the product reviews and the theme 'Imagination You Can Use' was a success in itself. Salesforce decided to announce all its major product launches and pitches at Dreamforce every year. Today, the annual convention is a star-studded event with over 17000 attendees, causing traffic jams and over-booked hotels.
Featured Launches
In 2005, a milestone product AppExchange was launched. Third-party developers couldbuild their applications and sell or share them with other Salesforce users. The brand embarked on their wireless voyage with AppExchange Mobile, the following year. The growing success of the AppExchange platform is reflected in over 8,885,654 solutions that have been installed to date.
Read More: Strategies for B2B Virtual Events
Over the years, as Salesforce continued to grow, Benioff faced a challenge. Thousands of apps by other firms running on Salesforce technology were hidden with custom codes by those companies. He could only reach out to 20 per cent of customer employees, whereas, he needed more to attract more developers. As a result, in 2009 Salesforce launched Chatter, a service that acted as a social media platform inside organisations.  In the first year alone, 80,000 customers embraced Chatter. Salesforce employees, "The Chatterati " constantly post on Chatter even today.
The 2017 Spring product release witnessed the integration of AI into Salesforce products. Interestingly, they announced the launch in the same week that another industry giant had released an AI initiative for their CRM. With the cloud-based tool becoming more data-driven, Salesforce Einstein's structured customer data and IBM partner's unstructured data allowed customers to analyse, anything, even weather patterns.
Recently, in response to the vaccine drives that are raging across the globe in the fight against Covid'19, Salesforce launched Cloud Vaccine with multiple partners including Accenture, Deloitte, IBM, and Infosys, in January 2021.
Acquisition Spree
Collaborations are an integral value point of Salesforce as they extend their way into the SaaS industry. In 2016 alone, the company acquired over 12 companies to build their own AI platform successfully. Since its inception, Salesforce has completed over 60 acquisitions with Slack being their largest deal by hitting 27.7 billion. This acquisition might have been in response to the growing virtual sales due to Covid'19 pandemic. According to a Refinitiv survey, Slack could grow up to $876.3m.
Back in 2013, after conquering sales and services departments, a vital acquisition that Salesforce made was ExactTarget at $2.5 billion. ExactTarget had acquired Pardot six months growing with an attractive clientele including Amazon and Stanley Black & Decker. To make standalone document processing applications user friendly, Salesforce acquired Quip that was featured in their annual Dreamforce function in 2017. Quip was pulled into other Salesforce products for their 'Living Documents.' Acquisitions like these brought Salesforce in direct competition with other global brands like Microsoft Office and Google Docs.
Competitive Stride
From an aggressive expansion of their services through acquisitions and R&D to providing infrastructure for third-party developers, Salesforce has been extremely competitive. When Benioff brought the CRM into the cloud industry, and competitors entered, instead of becoming aggressive, Salesforce looked at their position from a different perspective. They built platforms where developers could build custom applications and create a more significant community where Salesforce users could sell their apps too. Salesforce began to expand its vision beyond CRM and worked on building other cloud products. The ecosystem they designed worked in their favour with more visibility and growth. As technology advanced, the company sought to acquire and utilise them to improve their own products and services.
Success and Setbacks
Minor setbacks are inevitable, even for industry giants. During Salesforce's initial aggressive marketing phase, they had released a poster featuring Dalai Lama as the unfounded pitchman for their products. It carried the statement, "There is no software on the path to enlightenment." Receiving intense criticism, Benioff later apologised.
Read More: Pitfalls to Avoid in ABM Execution
In 2007, the web-based CRM company suffered an e-mail phishing scam after a company salesperson unknowingly provided a log-in password to a hacker. The contact information of all Salesforce customers was leaked. In 2019, they faced backlash on allegedly not paying their taxes.  
Force to Reckon
Salesforce recently announced a joint investment in a 28 billion company that crunches data and also a Salesforce World Tour 2021. With an impressive growth, Salesforce can be called the king of the marketing cloud landscape. Beginning with one cloud-based product that the then-industry leaders mocked, Benioff remains the loudest cheerleader for his company. Pumped to this day, Benioff recently stated in a talk show that, "Every company which wants to be successful going forward needs to continue to have a beginner's mind, to think about where you are right now, and what you really want."