Meet the Always-on Conversationalists
How conversational AI bots can help create contextual engagement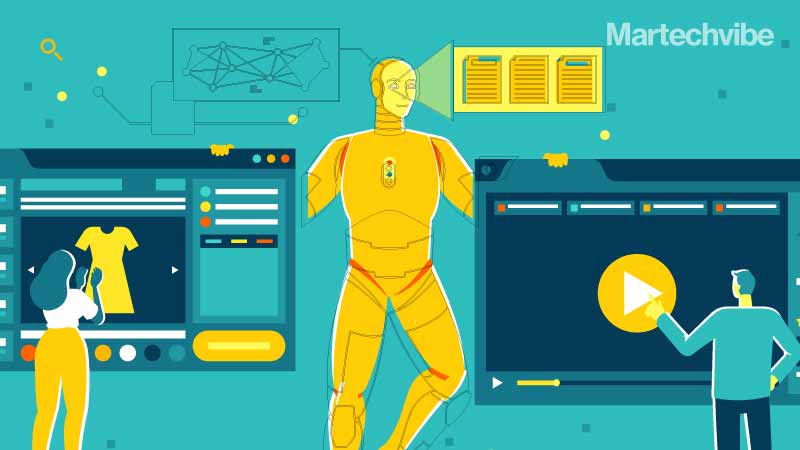 Do you remember chatting with Clippy – Microsoft's rudimentary bot? He is arguably one of the most famous virtual assistants, who would pop in the corner of the screen, ready to guide you through any Microsoft software. That was in 1997. Since then, chatbots have come of age, adapting to context.
Human beings often engage in contextual conversations. For instance, our interaction with friends is different from that with our boss. Our tones and language change depending on the situation. Thus, our actions or behaviour cannot be understood without context.
A chatbot that can put context to conversations and interpret user sentiments through voice or text is becoming essential for brand engagements.
A chatbot primed with artificial intelligence (AI) is great to manage the initial step of the marketing process, which is gathering data, contact details, information on sales calls and answering frequently asked questions. Moreover, when integrated with Natural Language Processing (NLP), wherein a chatbot responds in the language that a human being uses, it makes sure brands never leave a customer's questions unanswered.
Chatbots when implemented on messaging apps can work 10 per cent more efficiently than on an individual platform, according to Gartner. AI chatbots also offer transaction data so companies can remain aware of patterns in how their customers purchase.
The marketing industry in every sector is evolving various techniques to engage with customers in the most organic way. Let us take a look at a few trends built around meaningful interactions with customers.
Conversations on text
Several global quick service and fast food brands have applied AI to their chatbots, thus enabling people to place orders through messaging apps like Facebook chat messenger and Twitter, where people often converse with their friends. The list of eateries that have popular AI chatbots on messaging apps in the MENA region include Pizza Hut, Taco Bell, Burger King and Dominos, and Wings Top.
These chatbots capitalise on three things – quick responses, 24×7 availability and recommendations based on order history. Further, they further the brand's attitude by opening conversations in a friendly tone. For instance, Domino's chatbot, Dom, will welcome you by asking, "Hey, I'm so glad you're here! Tell me, what do you need help with?" That creates a context, a tone that relaxes the customer.
At least 77 per cent of customers across the world claimed they had improved perceptions of a business after chatting with their conversational AI online, according to a Forbes survey.
Going a step further Pizza Hut and Burger King chatbots do much more than just tailored conversations. They let you reorder your favourite meals, let you access the latest promotions, and help you with information on the nearest outlet.
Understanding choices
Several firms have been on the quest to understand customer choices. Marketers have employed omnichannel retail to focus on providing a seamless customer experience. However, an omnichannel is incomplete without an always-on experience.
Always-on customer engagement supports the customer by interacting when they want in their preferred contact channel, which could be an app or a messenger. Managers will have all the information they need to make decisions to better support customers.
Where does a chatbot fit in this scenario? It can be employed right at  stage one – the mobile application or the messenger, where it captures the key details of the customers so that later a context is ready for the managers to deal with.
The online retail, fashion and marketing firms have created digital assistants to draw customers to brand campaigns designed to understand customer needs.
For instance, a Dubai-based agency that works on brand engagements created a chatbot to draw customers towards a quiz it had created for one of its clients – a well-known luxury watch brand.
Since plenty of their customer interactions were taking place on the Facebook page, they employed an interactive bot to educate the audience about the watch. The chatbot would gradually draw customers towards the quiz, thus increasing engagement with the watch brand.
As a result, they saw more than 1800 registrations, 400 social media engagements, and 10 per cent more footfalls to the quiz event.
Meanwhile, eBay's shopbot is an example of the optimal use of AI assistance. It helps a customer with suggestions, choices, and recommendations on which products to buy based on the history data. It also informs you about the offers and deals on various products.
Chatbots and financial transactions
Financial transactions are a sensitive area where people need their privacy guarded. But, finances are also the area people need the most help with. This need was recognised by a few banks across the globe, and took this trend in stride to come up with contextual chatbots to assist people in financial matters 24×7.
Recently, Abu Dhabi Commercial Bank collaborated with customer experience solutions firm Talisma Corporation to implement a WhatsApp chatbot that keeps customers' issues in mind. The bank now has a "virtual assistant" chatbot on their WhatsApp channel which is available 24×7 to resolve transaction-related problems in English and Arabic. And, to guard privacy the bank and Taslima corp have ensured that the messages are end-to-end encrypted – so the conversations are private.
Moreover, the WhatsApp chatbots help the bank understand customers' requirements based on analytics over past conversations. It helps them implement customised recommendations.
With the chatbot industry evolving at a rapid rate, tech solutions are altering their capacities to meet the demand. The Middle East region has many companies, like Skript or Techved, that offer data solutions to global giants like Google and firms like Reliance.
The big data companies' integrating chatbot development in their portfolios is a testimony to industry's growth. With further evolution they might make inroads into relatively unexplored sectors like medicine and may subsequently become the first step of every customer interaction.
If you liked reading this, you might like our other stories
5 Ways You Can Use Chatbots in Marketing
Are Chatbots Taking Over The Conversation?