Marketing in a Downturn? Understanding Your Customer Journey
How customer mapping journeys and gaining actionable insights can reduce customer churn risks and drive revenue growth in uncertain times.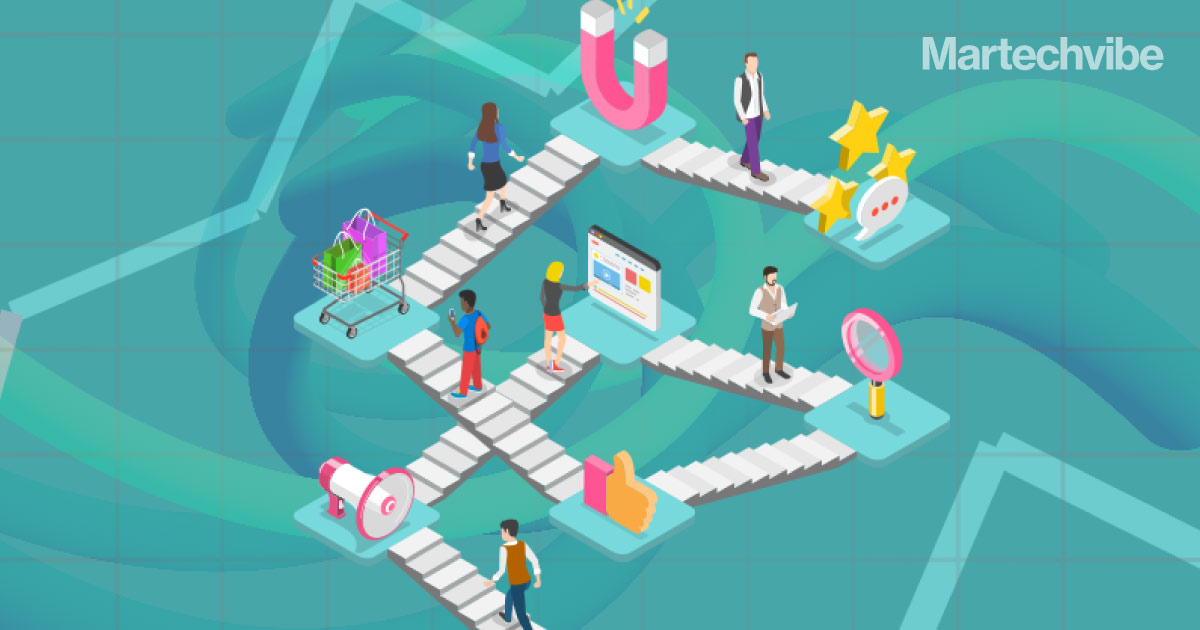 At a time of macroeconomic uncertainties, it's no surprise that most companies will face the challenge of adapting to changing consumer behaviour as marketing budgets come under increased scrutiny. While there is no way of predicting nor controlling external factors, one course of action businesses can take against disruption is providing outstanding customer experiences (CX) to reduce customer churn risks. 
Today's customers have sky-high expectations when it comes to connecting with brands. With the significant rise of digital channels in particular, customers are more technologically savvy, better informed, less patient, and seek frictionless experiences across their entire purchase journey. In fact, 32% of customers will stop doing business with a company they love after a bad experience.
When marketing teams are tasked with doing more with less, it becomes more important than ever to understand exactly what your customers need, why they care about your brand specifically, and how to provide the ultra-personalised experiences they seek. And that begins with gaining actionable insights from your customer journey data. 
Understanding your customers' journeys in their footsteps
The customer journey has become more complex and sophisticated than a couple of decades ago. The way a customer previously engaged with a brand was fairly simple—they'd spot an ad on a billboard or a newspaper or get a word-of-mouth recommendation which may then result in a purchase. But customers today connect with brands via a multitude of digital touchpoints such as email, social media, WhatsApp messages and video. Data is transmitted through every one of these interactions, whether that's pre-sale (such as browsing a website or submitting an enquiry via chatbot) or post-sale (such as adopting a key product feature or requesting for customer support via WhatsApp). 
Mapping these customer journeys and extracting crucial data has several advantages, such as understanding which touchpoints get the most interaction, how many steps are taken to get from point A to point B, or identifying points of friction that lead consumers to abandon their shopping carts or B2B customers to stop short of requesting a product demo or quote. A business needs to have its customer journeys mapped before it can analyse these interactions in-depth and draw on data-driven insights to create repeatable, delightful journeys. 
However, two fundamental issues that marketers often have to contend with are the quantity and quality of their customer data. Marketers today are swamped with huge volumes of data from increasing sources, whether it's product usage reports, social engagement metrics, or engagement data on every piece of content. Yet, they have limited insights on what is and isn't resonating with their audience throughout the customer journey, restricted by the siloed views of traditional marketing automation and reporting tools. Consequently, a deluge of data that isn't properly managed can put marketers at risk of being at a loss to connect with customers meaningfully and prove the value of their marketing efforts in growing and optimising a business.

Success happens when you can leverage insights by stepping into your customers' shoes and analysing purchase journeys from their perspective. To truly deepen their understanding of the end-to-end customer journey, marketers will benefit from a comprehensive enterprise reporting suite that consolidates multi-touch attribution along with customer journey analysis. Specialised or advanced reporting tools will be integral to making decisions on what's impacting the bottom line and where specific conversion paths can be optimised, particularly in times of disruption as we face now.
As digital channels and touchpoints continue to grow, and businesses look to embed new efficiencies, it's clear that taking the guesswork out of reporting and turning customer journey insights into actionable next steps makes business and financial sense now and for the future.  
The impact of customer journey analysis on driving revenue growth
When economic challenges cause volatility, all customers will continuously assess what, how, and who they spend their money with. They become more price sensitive and more conscious of the values they attach to their purchases, which will often force them to shift brands or service providers to suit their needs and budget. 
The thing is, customers don't just buy brands or products—they buy experiences. An Ipsos survey revealed that 80% of CX professionals agree that companies which continue to invest in CX will outperform their competitors. 
So when the tide of customer loyalty shifts, brands simply can't back out on investing in superior CX. When marketers gain full visibility on what's working and what's not, it will also cement the marketing function as a strategic partner to the business, with actionable data to drive sales efforts and recommend and support necessary changes. 
If brands get their customer insights and analysis right, they can convert marketing efforts into unwavering customer loyalty and sustained business growth. 
With powerful marketing data, businesses are in a much more informed position to ensure outstanding CX from the very first touchpoint to the last, not just to compete effectively but also to come out of a downturn stronger.