Is Your Consumer Listening Omnichannel?
Martechvibe spoke to Stas Tushinskiy, the CEO at Instreamatic, an AI-powered audio ad platform, about why social listening is not enough, and how to make the most of CSAT-influencing tools.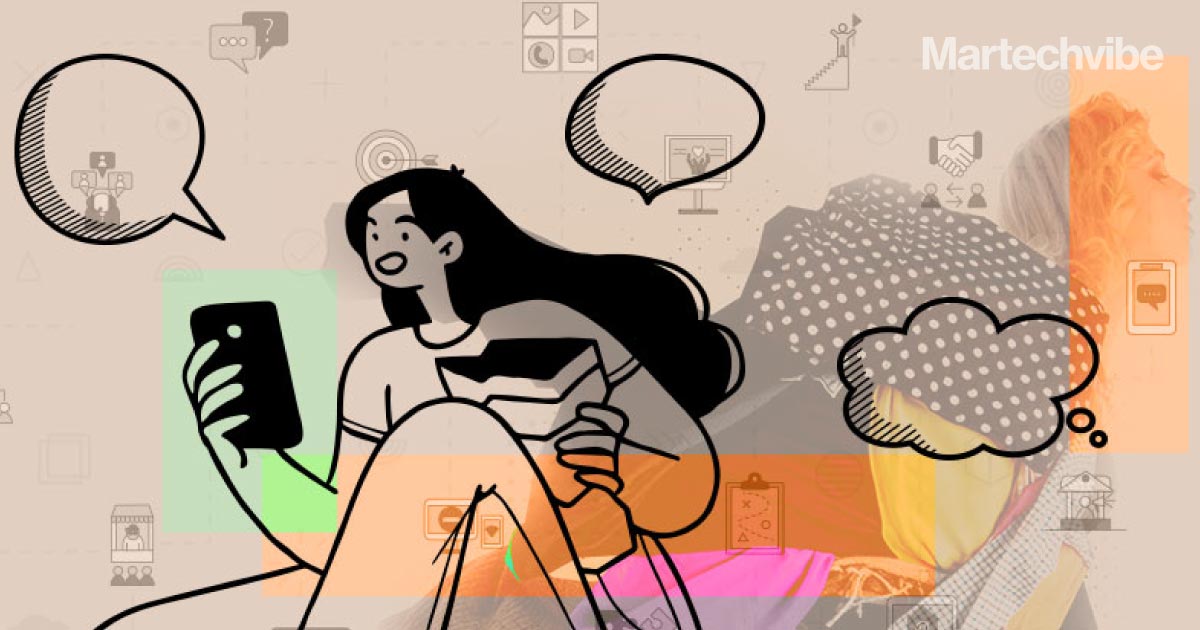 It's safe to assume that Stas Tushinskiy is a good listener. This is the serial entrepreneur's second venture in the digital audio advertising industry. Tushinskiy is the CEO at Instreamatic, which launched in 2015, and enables real-time conversations between brands and customers using a patented AI infrastructure.
Imagine an audio ad playing and having a way for listeners to talk back, and interact with the ad. The voice AI leverages natural language understanding to recognise the intents and emotions behind customers' words. This enables actionable insights and iterative optimisation for everything from ad campaigns to customer service and support.
In 2021, Instreamatic raised $6.1 million in a Series A funding led by Google Assistant Investments, Progress Ventures and Accomplice.
We spoke to Tushinskiy about how marketers need to evolve how they listen to customers to understand them more deeply. "Traditional CX platforms and social listening services tend to only provide a snapshot of the customer experience at a particular point in time, rather than giving a comprehensive view of customer behaviour over time."
Moreover, the last two years have been an inflection point. Leaning on past assumptions, checklists and playbooks will do more harm than good for marketers looking to communicate with modern consumers. So how can brands navigate uncertain times? With actionable insights.
"It's important to have the right toolset and process to sift through the noise and identify the relevant information," says Tushinskiy.
Traditionally, CX platforms and social listening were the key channels to tap into the conversation, a definite step ahead from surveys and focus groups. But there are a number of limitations with social listening alone when it comes to aligning with the modern customer. "Among what I believe are the most critical limitations are data quality, data overload, lack of actionability, short-term thinking, and lack of ROI."
So, where do you start listening? And what are you listening for? The short answer is – everywhere.
Omnichannel consumer listening enables companies to engage with the customer right where the customer chooses to engage with the business. Brands should aim to seamlessly communicate with customers across all relevant channels—including social media, email, call centres, websites, review sites, and other feedback channels. "There are so many different ways in which a customer can and will provide feedback to a brand, and brands need to be in tune with all channels in order to not miss important data that can drive significant business and customer experience decisions."
Furthermore, it allows for more accurate and wider data collection and analysis of customer behaviour, which can be used for targeted marketing, personalisation, and improving overall strategy.
Tushinskiy built his businesses on being clued into the industry and its ever-evolving requirements. Since speaking comes naturally as a form of communication, customers are usually more honest and forthcoming via voice notes. For example, Instreamatic's newly-launched Speaky platform offers a novel approach that lets customers easily share feedback with brands at any touchpoint (physical or digital) by leaving a brief, instant voice message. Voice AI then analyses those communications and creates real-time reports on the ideas and insights customers have to offer.'
Knowing your metrics
How can brands make it easier for customers to share feedback, and for business teams to document and make sense of this data? The first step is tracking all public reviews and feedback sites in addition to analysing surveys.
Instreamatic's always-on market intelligence system – Market Instinct uniquely aims to help brands do just that. It can assign topics, track changes over time, and present business insights in a clear summary report. It also prioritises insights via an easy-to-understand dashboard.
Insights can be used to inform companies' marketing, CX, sales and marketing strategies, he says. This can help brands add intelligence to product development, targeted marketing, personalisation, dynamic pricing, and choosing the right channels for communication. For competitive intelligence, it provides insights into the competition, including their strengths, weaknesses, and marketing plans, which can be used to inform a company's own sales, marketing, and CX strategy.
How does it impact CSAT?
The platform can be used as a tool to improve problem resolution and customer support processes by identifying common pain-points and issues. This results in customers knowing that their issues are being addressed quickly and effectively.
A deeper understanding of customers' needs and preferences fuels strategy and implementation to improve the overall customer experience, leading to increased customer satisfaction. Personalisation, which is a high priority for brands globally, can have a direct impact on customers who feel like their needs are being met.
Conclusion
AI plays a critical role in adding intelligence to how marketers plan their customer interactions. "AI is expected to play a key role in predictive analytics, helping companies to anticipate and respond to changes in the market more effectively," says Tushinskiy.
CMOs believe their teams need to constantly innovate to stay relevant. With the changing privacy landscape and customer expectations, coupled with the volatile economic climate – this seems like good advice.
But how can martech help marketers keep up with these changing conditions? AI models can be trained to identify patterns in data and make predictions about future market trends, consumer behaviour and market shifts.