Company Closeup -HubSpot, A hub for Inbound Marketing
HubSpot's accelerated success illustrates the influence and impact of digital and inbound marketing.  Inbound marketing was conceptualised and created by Brian Halligan during his graduation days at the Massachusetts Institute of Technology (MIT) in 2004. Helping him in this endeavour was Dharmesh Shah, a fellow student at MIT and Halligan's friend. The idea came about when […]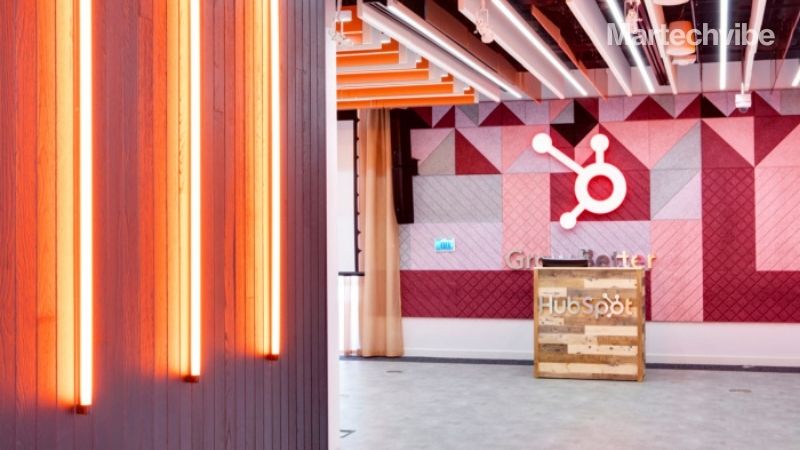 HubSpot's accelerated success illustrates the influence and impact of digital and inbound marketing. 
Inbound marketing was conceptualised and created by Brian Halligan during his graduation days at the Massachusetts Institute of Technology (MIT) in 2004. Helping him in this endeavour was Dharmesh Shah, a fellow student at MIT and Halligan's friend. The idea came about when the two discussed marketing and its challenges, specifically, the failure of direct mail and other traditional marketing strategies. HubSpot modernised the way businesses approach marketing, communication, and customer service. The company has been named one of Fortune 100's Best places to work in 2019 and has increased its revenues to over $674million in just 12 years. HubSpot deserves its story to be told for being the game-changer for the digital marketing landscape permanently.
Foundation and Teething troubles
At the turn of the century, businesses were making a conscious decision of discarding traditional marketing methods for a more tech-based approach. With this, a greater thrust was put on all things digital.
Television advertisements were dropped for online videos; downloading music from the Internet was preferred over listening to the radio. Halligan and Shah observed consumers' shopping styles and discovered that people's likes and choices changed as they spent more time online. 
With this insight, they opined that if companies needed to compete in the market, rather than opting for a team of marketers, they required customers to do their marketing.  
Since advertisement and outbound marketing was expensive, smaller start-ups could not compete against established companies. To help them hold their ground among established players, using technology to help them in their endeavours became the cornerstone for HubSpot. 
Also Read: The perfect match: what brands should look out for in an influencer
Foundation of HubSpot- Fundamental of Business
The idea of engaging audiences over advertising was discussed and debated. After considerable brainstorming, the two founders came across a solution. However, instead of going ahead with it, they decided to test their solution at MIT's business plan competition in 2005. Halligan and Shah's ideas bore fruit, and the two of them were adjudged semi-finalists of the prestigious competition and walked away with prize money of $50,000. In the same year, Halligan and Shah graduated from MIT.
Before establishing HubSpot, Halligan and Shah designed a blog to showcase their product as an inbound marketing solution to support small businesses. It was called the 'HubSpot blog.'
The community started to grow, and Halligan and Shah began gathering centre ideas critical for HubSpot's formation. Activities such as social media engagement, website optimisation, and engagement measures were recorded and analysed. The results were there for small businesses to utilise. HubSpot clicked with select marketers, and in 2007, its revenue soared to $255,000.
How HubSpot stayed ahead of the curve.
A year after HubSpot debuted, it grew significantly and began to get noticed in the market. 
Halligan brought in a sales representative to boost its market share to start selling the company's core product to third parties.  One of these parties was a Boston-based PR agency, Schwartz Communications. Schwartz's entry into the HubSpot family had a visible effect on the company's balance sheet.
Schwartz Communications' income from digital-based services rose by 300 per cent in 2009. This remarkable success was the jewel in HubSpot's crown. Through Schwartz's success, HubSpot showcased what could be achieved when the power of social media, SEO, and complete visitor engagement reports are taken into account and evaluated. HubSpot was offering something unique at that time, which Forrester soon noticed.
HubSpot's revenue eventually grew to $15.6 million, and by the end of 2010, they posted a much better figure than their 2007 revenue of $255,000.
Also Read: Customer Loyalty Comes With Personalisation
How HubSpot stayed ahead of the game
It was 2011 when HubSpot achieved the strength and popularity it required to transform itself into the successful multinational organisation it is today. Halligan was awarded the Ernst & Young Entrepreneur of the Year 2011. Oneforty, an app store for Twitter, was acquired by HubSpot and earned over $65 million in venture capital investment.
In 2012, the company began Inbound, a platform for both marketers and HubSpot customers. HubSpot reported a subscriber base above 5,000 entities. Continuing HubSpot's buzz, the co-founders authored a book 'Inbound Marketing,' they began shifting their focus. The company continued identifying and serving larger businesses of up to 1,000 staffers.
In 2013 the company began international operations from their office in Dublin, Ireland, and listed itself as a public offering the upcoming year.
The Marketing Elevator to success
Within ten years, HubSpot became a regular integrated part of most enterprises and agencies worldwide. Its revenue touched $271 million in 2016, with 23,226 active users. 
The company acquired Kemvi to combine artificial intelligence and machine learning in a marketing and sales platform in 2017. In 2019 HubSpot's revenue grew further to $674.9 million, with over 48,000 users from across 100 countries.
Partnering with HubSpot gave a new meaning of success for various firms. We take a look at a few of them.
Assignar generates 120 per cent more clients.

MO Agency's turnover increased by 40 per cent.

Shore reduced 35 per cent cost for customer acquisition.

Webikeo's revenue increased by 100 per cent in 10 months. 

Apruve saw an increase in its organic traffic to over 246 per cent.

 The hiring cost for WorksHub reduced by 24 per cent.

Coresystems lead increased by over 50 times.
The HubSpot Culture Code
The fun and engaging company culture is not limited to workplace benefits. Their culture code has helped employees create an atmosphere that boosts their morale and improves their work quality. 
Brian Halligan, CEO and co-founder of HubSpot, describes himself as a 'huge nap guy.'  Halligan goes on to add that, a few of his ideas indeed came during his nap time. And that's the reason they have a nap room at HubSpot headquarters. The feature points to the fact that employee satisfaction is given paramount importance at HubSpot. Caring for employees and businesses have helped HubSpot become the numero uno in its field.