Enriching Customer Experience Through User Research
Better customer experiences are more likely to lead to faster revenue growth for brands than poorer CX experiences do.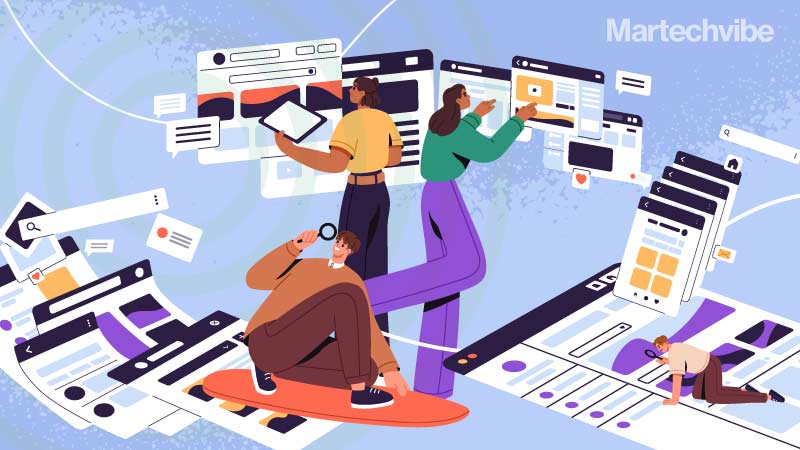 The key to discovering how your brand can best provide the CX people want is to analyse customer feedback to understand demands, expectations, preferences, and how customers view their experiences. Businesses prioritising customer experience outperform their rivals in revenue growth by four to eight per cent.
What is customer experience?
Customer experience or user experience research is discovering what end users of a system or product need and want and then using those revelations to improve the design process for goods, services, or software.
What does customer experience research mean?
Customer experience research is various data collection methods and tactics that can assist in discovering helpful information for CX enhancement. It is a long-standing practice of gathering, systematising, and analysing all the data that indicates how customers engage with businesses during their decision-making processes.
What are the advantages of customer experience research?
A satisfying encounter with the clients may result in loyalty and referrals.
Companies can understand clients' wants, desires, or pain by researching the customer experience.
Companies can improve customer satisfaction and create a customer-centric business strategy with the help of this information.
What are the tools used in customer experience research?
Studies on dairy products are performed to document the qualitative aspects of consumer experiences. With video diaries, human behaviour is being recognised more quickly, and discoveries directly impact design thanks to the visual element.
How to improve your customer experience research?
Companies can follow the below steps to improve their Customer Experience Research:
Set your CX research objectives
Customer experience research influences the entire business. Thus it needs to be done well to have support at the highest levels of the organisation. Defining the objectives necessitates involving the executive team.
The goals you must achieve by performing user experience research must be precise and explicit.
You must determine when consumers may use your product and whether you need to know any established routines or user habits.
It would be best if you determined the potential context for your product's use by users.
It would be best to determine how users interact with your product and their user journey.
Experience data collection methods
In the past, companies employed surveys and other quantitative research techniques to understand consumer views toward a particular good or service. With this kind of data, CX research teams frequently have few options.
The genuine character of your customers' experiences cannot be fully captured by quantitative methodologies, even though they may be able to identify the touchpoints in the customer journey. Finding the significance of these attitudes will be made more accessible by CX research guided by qualitative data.
Recruitment for CX research
A good customer experience research approach depends on selecting the appropriate participants for the study. Participants in qualitative research may be hesitant to give up their time. You can enlist market research firms to handle recruiting if your company needs easy access to potential participants for your customer journey mapping research. Financial or non-financial incentives can spur enthusiastic participation in your customer journey mapping research.
Customer experience information gathering
Personas are fictionalised representations of your best clients employed in consumer research to foster empathy. These correspond to your client categories but include information like the consumer's name, occupation, and ambitions. Customer journey maps show your customers' steps toward visually achieving a goal. On the User Interviews platform, there are two ways to conduct consumer interviews.
Ideate, create and iterate
Install a real-time measuring system once you have some potential areas for improvement, but before applying them. Any customer experience plan must have this system in place since it will give you a baseline for customer satisfaction and inform you of how well your solutions are working. You can start brainstorming CX enhancements once you've built your measuring system and route map. Remind all stakeholders to participate so you can develop a change initiative for the entire organisation.
What are the challenges of customer experience research?
Research on the customer experience is constantly changing. User researchers seek cutting-edge approaches, methods, and advanced technology for their research projects as they gain new insights and understand unique user needs.
Tools for customer journey mapping are in the study design. Technology that records the user experience in real-time can be optimised to create visual journey maps. CX research heavily relies on mobile screen recordings to follow and comprehend the path to purchase.
Conclusion
The investment in good CX Research to increase employee and customer satisfaction (thereby increasing customer loyalty) while significantly lowering customer service costs and raising revenue will ultimately be worthwhile. Even the distinction between a good and excellent customer experience can give you the competitive edge you've been seeking.
If you liked reading this, you might like our other stories
What Will Shape CX in 2023?
CX For The Most Wonderful Time Of The Year