EI-Technologies MENA To Provide Better Digital CX In The Middle East
EI-Technologies MENA by Neo-Dis.com, the CRM partner providing technology consulting services and CRM multi-cloud implementation in the Middle East, is reinforcing its regional presence in the UAE to further expand its reach in the MENA region, with an aim to support businesses in their digital transformation using robust and innovative platforms. As an independent Salesforce […]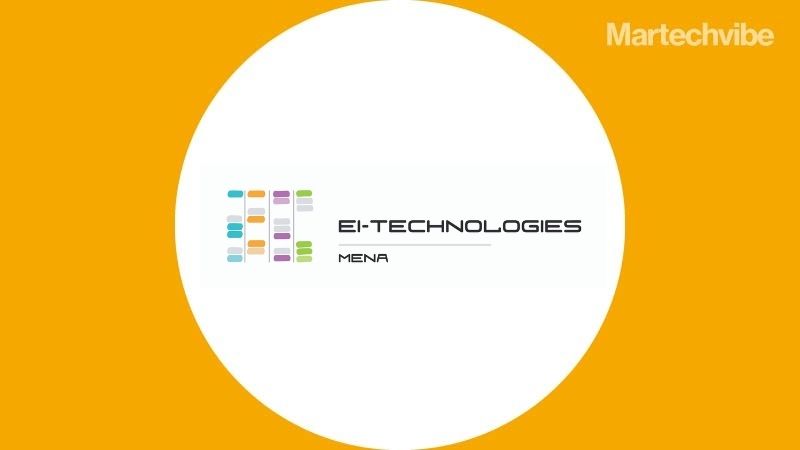 EI-Technologies MENA by Neo-Dis.com, the CRM partner providing technology consulting services and CRM multi-cloud implementation in the Middle East, is reinforcing its regional presence in the UAE to further expand its reach in the MENA region, with an aim to support businesses in their digital transformation using robust and innovative platforms.
As an independent Salesforce partner in the Middle East, EI-Technologies MENA aims to provide a better digital customer experience through a team of 100+ certified consultants, located in the UAE and Lebanon, that advise clients on how best to transform their business models and adapt their processes to the new market reality; as well as to build stronger business strategies through successful innovative solutions.
The move comes as the region's digital transformation journey is in full swing across all economic sectors to build a smart nation for tomorrow by adopting the latest technology solutions of today; strategically positioning itself as a digital tech pioneer in the region.
EI-Technologies MENA is committed to offering European standards of execution leveraging quality deliverables at competitive costs.
Also Read: Get Your Arabic Website Rank on Google
Since opening its office in the Middle East in 2011, EI-Technologies MENA has been delivering more than 100 projects per year across the insurance, healthcare, banking, retail, luxury, transport, logistics and distribution, energy and high tech industries.
'With the introduction of AI, robotics, IoT, and other technologies, businesses must be well prepared to cope with the new era that lies ahead. We believe that the region will be among those driving the digital revolution' comments Christian Bejjani, Regional General Manager, EI-Technologies Middle East and North Africa.
'Renowned clients in the Middle East include Emirates Airlines, Flynas, Tecom, Midis Group, Mindware, istyle, AbmCare, MDS, Delta Insurance, Fattal, areeba, Crown Flour Mills, Al-Jazira Motors and many more.
Additionally, the team was awarded over 200 certifications. With EI-Technologies MENA solutions, companies can grow and scale their businesses and get a 360-degree view of every customer throughout the latter's operations, including sales, services, marketing, e-commerce and analytics.
'It's important for us to firmly reinforce our positioning in this market, and bring in our values of putting the human values at the core of digital services. Our aim through our expertise, is to help accelerate our partners' digitisation process and achieve their CRM visions and goals', states Maria Raad, CEO.
Committed to providing unmatched solutions, EI-Technologies MENA continues to stay at the forefront of innovation in the customer relationship management industry and will develop customer- tailored solutions for a variety of clientele across the Middle East.
'Although it was a virtual project, from the proposal to the satisfaction survey, the team was always present; everyone had a clear responsibility and they always communicated with us, they complement each other and they are all aligned, a very united team, they were beyond our needs" Raja'ei Noursi, General Manager, Delta Insurance commented on its relationship with EI-Technologies MENA.
'EI-Technologies MENA dedication and CRM knowledge were above our expectations. It is a relationship that lives up to areeba's values, based on the team agility who managed to deploy a multi-cloud project based on service and field service lightening' adds Antoine Chahine, Manager of Merchant Solutions, areeba.