August Round-Up: All The Tech News You Need To Know
To ensure that you don't miss on technology advancements, here is our monthly round-up consisting of carefully chosen news stories. August has been a month of technical advancement across industries, from the cloud, NLP development, and cybersecurity to CX, digital banking transformation, and growth in the metaverse. Here is our monthly round-up of carefully selected […]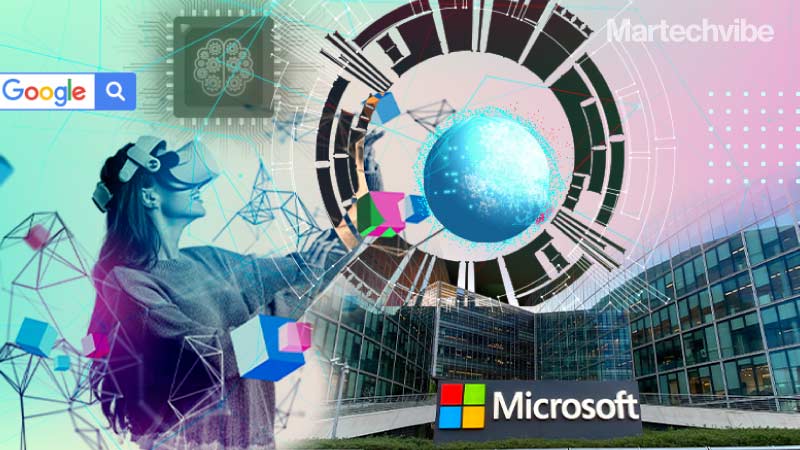 To ensure that you don't miss on technology advancements, here is our monthly round-up consisting of carefully chosen news stories.
August has been a month of technical advancement across industries, from the cloud, NLP development, and cybersecurity to CX, digital banking transformation, and growth in the metaverse.
Here is our monthly round-up of carefully selected news stories so that you don't miss out.
Increased Interest in the Metaverse
The metaverse is already making waves. Its predicted growth in ecommerce market share from 2021 to 2026 is $60.47 billion at a progressing CAGR of 36.47 per cent. Technavio released a report on "The Metaverse In E-commerce Market by Geography (North America, APAC, Europe, South America, and the Middle East and Africa) and Platform (Computer, Mobile, and Headset) Forecast and Analysis 2022-2026."
Against the backdrop of this report, Emirates NBD, a banking group in the MENAT, has launched a global accelerator programme for metaverse start-ups. It will enhance the customer experience for the new virtual economy in partnership with the Dubai International Financial Centre (DIFC) Fintech Hive, financial technology hub in the Middle East, Africa, and South Asia (MEASA) region powered by technology provider Microsoft.
Square Yards, a Proptech company, has launched a 3D Metaverse platform to display the future of real estate search and discovery through a high-end 3D digital twin of the city of Dubai.
NVIDIA Omniverse Avatar Cloud Engine (ACE), along with new Omniverse Connectors and applications, has been launched to enable users to quickly build and customise virtual assistants and digital humans.
Microsoft Launches Azure Availability Zones in the UAE
Microsoft has announced Azure Availability Zones via its UAE data centres in Dubai to enhance the competitiveness of the country's businesses through business continuity and disaster recovery solutions.
"With the advent of the always-on economy, uptime and continuous access to critical data, applications, and workloads have become front-of-mind concerns for the region's technology stakeholders," said Naim Yazbeck, General Manager at Microsoft UAE.
Saudi Partners With Google To Empower 100 Technology Startups
Launching a strategic partnership with Google for start-ups will support and empower more than 100 emerging technology companies worldwide in cooperation with The Garage Disrupt, a leading technology destination in the Kingdom. This partnership will ensure that the Garage and start-ups join a network of start-up accelerator programmes in Latin America, Africa, Europe, and Asia. It is following the Kingdom's Vision 2030 to develop the digital economy.
Raqmiyat Partners With Codebase Technologies
Raqmiyat, a systems integrator and digital transformation solutions provider, has partnered with Codebase Technologies (CBT), a global open API banking fintech. The partnership will accelerate digital banking transformation in the UAE & the KSA, with Raqmiyat serving as a regional business partner and authorised reseller of Codebase Technologies' solutions.
Google Announces Improvements to Search
Google announced a series of improvements to Search for global English users. They will make it easier for people to find helpful content created by and for the people. This ranking work is in line with the effort related to ranking better quality product review content over the past year, which will also receive an update, mentioned Danny Sullivan, public liaison for Search, in his latest blog.
Google Augments Helper Robot With Natural Language Understanding
Google's experiments with household robots and conversational AI have collided to produce a new language model called PaLM-SayCan. It is developed by Google's parent company Alphabet's Everyday Robots division.
The new system activates natural language understanding for the robots so they can understand casual, goal-oriented language and break it down into the steps necessary to fulfil requests like fetching a drink or cleaning up a mess.
Yellow.ai Launches Its Proprietary DynamicNLP
Yellow.ai, an enterprise-grade conversational AI platform trusted by 1000+ enterprises globally, announced the launch of its proprietary, DynamicNLP, a first in the enterprise conversational AI space. DynamicNLP enables enterprises to go live within minutes. It is powered by zero-shot learning and works with lower operational costs and an intent accuracy of over 97 per cent.
WSO2 Adopts Microsoft's Trusted Cloud For Open-source Innovation
Microsoft and WSO2, an open-source integration vendor, have announced a strategic partnership to roll out cloud-native solutions to regions around the world via Microsoft Azure – for securely delivering APIs, applications, and digital identities. The partnership will also see the integration of vendors to adopt Microsoft Azure as its preferred cloud platform.
Saudi National Cybersecurity Authority Launches Its Accelerator
The Saudi National Cybersecurity Authority (NCA) has launched its new cybersecurity accelerator on the nca.gov.sa website.
The accelerator is part of Saudi NCA's CyberIC program aimed at developing the cybersecurity sector in the country. The accelerator is one of the tools, and its program is designed to increase the number of cybersecurity start-ups by linking them to investors. The program will target 40 start-ups over three years.
We'd like to hear whether you find our monthly round-up reading helpful. Send us an email at editor@vibeprojects.com with your thoughts.
If you liked reading this, you might like our other stories
When Supermarkets Turn Super-Tech Savvy
Martech Radar: Top CEM Tools