Are NFTs Racing Ahead Of Bitcoin?
As long as NFTs delight customers and play an essential role in the retail, commerce, and social media landscapes, there are chances it will overtake bitcoin. Kevin O'Leary, Shark Tank investor and chairman of O'Shares Investment Advisors, aka Mr. Wonderful, believes non-fungible tokens (NFTs) will become more significant than bitcoin. It might just be true. […]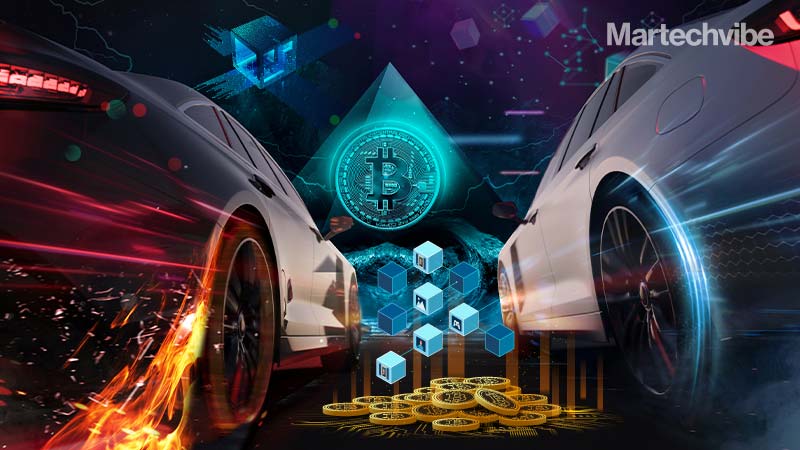 As long as NFTs delight customers and play an essential role in the retail, commerce, and social media landscapes, there are chances it will overtake bitcoin.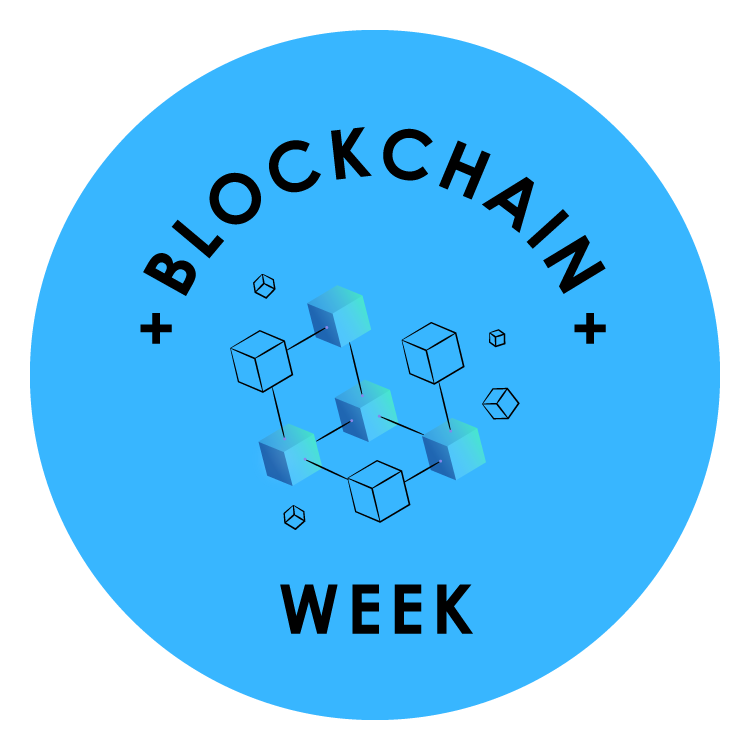 Kevin O'Leary, Shark Tank investor and chairman of O'Shares Investment Advisors, aka Mr. Wonderful, believes non-fungible tokens (NFTs) will become more significant than bitcoin. It might just be true.
His belief comes from the fact that NFTs can be the proof of ownership of real-world items, such as luxury and vintage items. Although around 40 per cent of the checks written by him in the last six months were for both cryptocurrency and blockchain-related ventures, he is mainly inclined towards NFTs.
"You're going to see a lot of movement in terms of doing authentication and insurance policies and real estate transfer taxes all online over the next few years, making NFTs a much bigger, more fluid market potentially than just bitcoin alone," said O'Leary. Even Elon Musk had given up on bitcoin, a while ago.
Meanwhile, Tim Sweeney, co-founder of the studio that launched Fortnite, commented that "the tech is going places", but such digital assets are still "a speculative mess."
It makes sense as there is no guarantee that the assets will increase in value in the future, and the curiosity might fade out. But as long as the digital tokens delight customers, they will play an essential role in the retail, commerce, and social media landscapes.
Let's elaborate on the use cases and the future of both elements to understand if NFTs can actually become a more important piece of technology than bitcoin.
The NFT-Bitcoin cold war
Most NFTs are present on the decentralised, open-source blockchain Ethereum and they can be sold at auctions or even in NFT marketplaces such as NBA Top Shot, where users can bid on the digital highlights of NFL players. A video featuring LeBron James honouring Kobe Bryant was sold for around $400,000.
Rarible and SuperRare are open marketplaces secured with the Ethereum blockchain that allows creators to issue and sell NFTs. Similarly, Arkane Market, based on Binance smart chain and Ethereum is used by gamers and other collectors.
While bitcoin was revolutionary, NFTs come with several use cases, mainly the charm of owning one.
People have always chosen to collect art to store value. Now, collectibles are more for personal satisfaction. The psychological phenomena to collect include the endowment effect that something is valued more when the person owns it or is associated with someone or something popular. Everybody is a collector; some collect paintings, autographed items or vintage records, while others collect limited edition items of a favourite brand.
Tangible collectibles are popular because it is almost impossible to create a replica. Even if it did exist, originals could always be distinguished as they come with rarity, provenance, and quality. And digital collectibles couldn't tick any of these factors until NFTs. With the advent of this blockchain technology, digital collectibles can be owned and verified.
Unbreakable
Like a legal contract, smart contracts seal the maximum supply of an asset, and they can set unbreakable issuance limits. If the item allows only 13 copies ever to exist, the code ensures that there are no possibilities of a 14th copy.
Usable
The collectible need not just exist as an image on the internet. The ERC-1155 tokens can be added to games, applications, or any other project for increasing its utility and value. Experts state that digital collectibles are more valuable after their creation as they can be used for other purposes.
Accessible
NFTs do not require a chauffeur assist, meeting in another city, or an exchange appointment. Being a 24/7 online marketplace, they can be bought from anywhere at any time.
Recoverable
When a collector decides that his collectible is no longer satisfying, the ERC-1155 tokens can be salvaged for its raw materials and sold. Confused? By destroying the item, their Enjin coin value can be recovered.
eBay was the first eCommerce platform to sell NFTs last year, and recently, a British department store Selfridges claimed to be the first retailer to sell NFTs over the counter in 2022. Ranging from $2700 to $137,000, more than 1800 NFTs will be put on sale, and customers can buy them with their bank cards.
Meanwhile, we live in a world where bitcoin can be withdrawn from over 10,000 ATMs in the form of cash. Bitcoin, a non-stabilised cryptocurrency that came into existence long ago in 2009, is giving fierce competition.
The former Real Madrid player was purchased with a decentralised digital currency by Segunda B side DUX International de Madrid. Being the first professional player to be solely bought with Bitcoin, Barral made history.
El Salvador is another example of how Bitcoin can become a game-changer. With a plan to build a Bitcoin City near a volcano, El Salvadort officially adopted Bitcoin as its official legal tender and partnered with Blockstream, a digital assets infrastructure company, to raise $1 billion. The plan is to build  a residential and commercial area, complete with restaurants, an airport, and entertainment services. Construction is set to begin this year.
Now, the most significant advantage of Bitcoin over NFT is that an NFT cannot be traded or replaced. Bitcoin can be exchanged with another for no loss of value. Over 80 million people have already invested in  digital gold. It's a volatile asset, but many investors remain bullish despite its rise and fall in the stock market.
A downside to NFTs is that one might not find a buyer, and the financial value might go obsolete. While they are the new age collectibles and garner sentimental value, many might not want to place heavy bets on them.
On the other hand, there will always be pushback for Bitcoin and other cryptocurrencies. Ethereum seems to be inching ahead of bitcoin. There is also a new Polygon software that consolidates transactions and reduces some costs of Ethereum.
Additionally, NFT is a futuristic technology with a lot of potential. And while Bitcoin is being accepted as payment and as a main currency, NFTs are increasingly being eyed by multiple sectors, worldwide.
NFT, NFT Everywhere
Here are a few examples of NFTs being leveraged by organisations for different purposes.
VRXtream, an immersive platform, recently launched a metaverse of events with AR and VR technologies. The platform is connected with an NFT marketplace that enables networking and conducting events in the metaverse. The space consists of a complete suite of immersive features combined with NFT elements for easy management and interaction.
The United Nations' Human Settlement Programme (UN-Habitat) and the International Association for the Advancement of Innovative Approaches to Global Challenges (IAAI GLOCHA) partnered with NFT platform Unique Network to help combat climate change. The UN recognised NFT technology as the new medium for creative expression for climate change awareness.
Even the Middle East has been warming up to NFTs and the multiple use cases it has to offer. For instance, Dubai Expo 2020 showcased NFTs promoting the country's business and tourism advancements. It represented a collection of digital 3D exhibits and exclusive 360-degree panoramic high definition photographs.
Also, NFT-backed postage stamps were launched on December 2. The Emirates Post Group stated that the NFTs would have a dual identity, one of a physical card linkage and the other as an NFT.
And with metaverse in the picture today, several companies are looking to join the world with NFT partnerships. For instance, Adidas bought a piece of virtual land called adiVerse and took to Twitter to announce that it is placing its bets on the metaverse. In collaboration with Bored Ape Yacht Club, gmoney NFT, and PUNKS Comic, Adidas said it would become an active player of the NFT system. "It is time to enter the world of limitless possibilities," the company tweeted.
Due to the increasing appearance of NFT, even security has become crucial. Last year, NFT marketplace Rarible partnered with Adobe to enhance the authentication process of NFTs created through Adobe Creative Cloud solutions such as Photoshop, Stock, and Behance.
No wonder, beating other revolutionary words such as crypto, metaverse, and hybrid working, NFT was chosen to be the word of the year by Collins Dictionary. The NFT market reached $441 billion in 2021 and is expected to continue climbing the charts. Bitcoin valuation crossed the $2 trillion mark in 2021, but witnessed a massive drop to $821 billion of late.
Although the current numbers are in favour of Bitcoin, still, with the multitude possibilities and use cases, and the lower chances of instability, NFTs can, indeed, be bigger than bitcoin or any other fungible cryptocurrency that exists today.
If you liked reading this, you might like our other stories
How Do NFTs Add Value?
Are You Ready To Level Up Your NFT Game?