AR Market Set for Tech-Aided Rapid Expansion
The Middle East is all set to be a hotbed for augmented reality (AR) and will be witness to business transformation through increased customer connections and conversions. AR is poised to become the next frontier of mobile and digital engagement and will be a determining factor to measure how brands use AR to elevate customer […]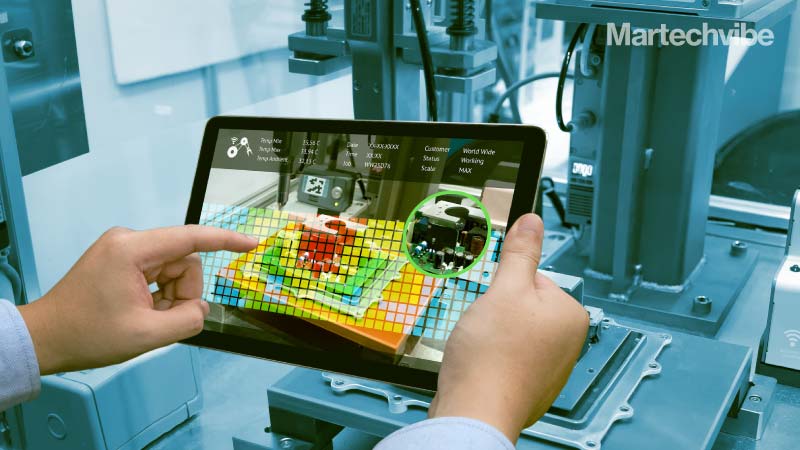 The Middle East is all set to be a hotbed for augmented reality (AR) and will be witness to business transformation through increased customer connections and conversions. AR is poised to become the next frontier of mobile and digital engagement and will be a determining factor to measure how brands use AR to elevate customer experience (CX). 
Deloitte Digital and Snap Inc. conducted a study to understand the potential of AR in UAE and published their findings in a report entitled Consumer Augmented Reality. 
Consider the following statistics: 
Branded AR experiences are 41 per cent more likely to be considered by consumers

Nearly 3 in 4 consumers say they're willing to pay more for a product that promises the transparency that AR can provide 

56 per cent agree AR gives them more confidence about product quality 

Over half indicated they want to use AR technology to assess products, allowing for a risk-free "try before you buy" experience
This makes TeamViewer's announcement of a new mobile app – lifeAR – for the consumer market an interesting opportunity. 
The TeamViewer app can be beneficial in various mobile and on-the-go use cases – from supporting others in hard-to-describe situations to joint shopping experiences or simple social interactions. For example, when someone needs assistance cranking up a barbecue grill at a house party or when a friend needs some help to pick the perfect gift – lifeAR is there to get help.
The Consumer Augmented Reality report says 67 per cent of consumers use AR primarily at home for various functions. Of which 55 per cent use AR for gaming, 52 per cent users use AR for entertainment and 41 per cent use it to have fun.  
The app for iPhones and Android smartphones is bridging the gap between digital conversations with friends and family, and the physical world, by enabling users to interact with each other through location-aware AR annotations. 
Also Read: Is Augmented Emotions Working?
74 per cent users use AR for communicating in the Middle East. It's a blessing there as  lifeAR app enables mobile-to-mobile group video calls with up to six participants, who can attach a range of AR markers, emojis, text and drawings to the real-world surrounding them, shared and jointly watched live through the camera feed from one of the participants' phones. The future of connected entertainment.
AR annotations are permanently attached to real-life objects, even if the device view is momentarily panned away from those objects. Colour-coded annotations allow for easy user differentiation and interaction during the experience. Additionally, the app can also be used to create "how-to" video tutorials for any type of activity. All sessions can be recorded, paused for making screenshots, and instantly shared on social media from within the app.
The new app builds on TeamViewer's successful trajectory in the field of AR-based remote support. It leverages cutting-edge AR technology such as Apple's LiDAR scanner and ARKit, as well as Google's Depth API within ARCore to realise precise annotation placements in 3D environments. This technology is already part of TeamViewer's enterprise AR solutions and used by numerous companies across all verticals.
TeamViewer's CPO Hendrik Witt said: "We are excited to introduce lifeAR to all consumers around the globe. Democratising technology is part of our DNA. This is how TeamViewer started. Over the years, our standard TeamViewer software has been downloaded more than 2.5 billion times and became the embodiment for remote IT support. With lifeAR, we want to go one step further. It was our goal to develop a product enabling people to help each other with everyday challenges, for trouble-shooting, knowledge sharing, decision-making, and AR-based social interaction. With lifeAR, we make industry-proven AR technology accessible – for free and for everyone, in every situation. We look forward to leveraging the power of lifeAR and we are sure this will also fuel our enterprise AR product roadmap."
The lifeAR app was showcased for the first time in an online interaction between TeamViewer's CEO Oliver Steil and Toto Wolff, CEO and Team Principal of the Mercedes-AMG Petronas F1 Team and Head of Mercedes-Benz Motorsport. Following TeamViewer's recent announcement establishing a partnership with Mercedes-AMG Petronas F1 racing team, TeamViewer's official branding on the racing car is revealed within a lifeAR session ahead of the reputable Monaco Grand Prix.
With inputs by Soumyadeep Roy