All You Need To Know: Dubai's Virtual Assets Regulatory Authority
Dubai joins the ranks of Singapore, the United States, the United Kingdom, and El Salvador as it sets up regulations for virtual or crypto assets Governments across the countries have realised that virtual assets like crypto can not be ignored. Dubai has introduced crypto asset regulation, joining the ranks of Singapore, the United States, the […]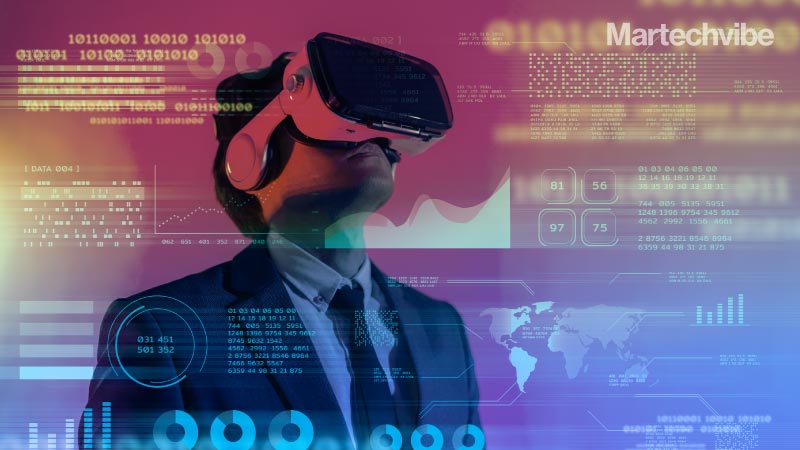 Dubai joins the ranks of Singapore, the United States, the United Kingdom, and El Salvador as it sets up regulations for virtual or crypto assets
Governments across the countries have realised that virtual assets like crypto can not be ignored. Dubai has introduced crypto asset regulation, joining the ranks of Singapore, the United States, the United Kingdom, El Salvador and other countries that have enacted cryptocurrency laws.
The US has found a middle ground regarding ensuring the responsible development of digital assets. In March, President Biden signed a long-awaited Executive order regarding the US government's strategy for digital assets, defined to include cryptocurrencies and other forms of exchange that are recorded on the blockchain.
The UAE has adopted new technologies and regulations to secure citizens' safety. In 2021, on the occasion of UAE National Day, Emirates Post Group (EPG) issued non-fungible token (NFT) stamps in commemoration, becoming the first in the region to issue NFT stamps. Four distinct NFT stamps were released to mark UAE's Golden Jubilee. The NFT stamps have a digital twin in the blockchain and will be sold as digital collectables linked to their physical stamp counterpart.
Dubai's Virtual Assets Regulatory Authority (VARA) announced its entry into the Metaverse by establishing its Metaverse HQ in the dynamic virtual world of 'The Sandbox'.
As the world's first regulator to debut in the Metaverse, VARA seeks to ensure that it is accessible to the industry and facilitate collaborative engagement between global Virtual Asset Service Providers (VASPs), Industry Thought-leaders, and International Regulatory Authorities.
The virtual assets sector is positioned to capitalise on business-friendly Dubai's  hyper-connectivity and its ongoing commitment to serve as an ever-evolving corporate capital. The DWTC Authority's regulatory and competitive operating environment is aimed to assist the expansion of the Virtual Assets ecosystem in Dubai as a relatively young free zone founded in 2015.
Sheikh Mohammed bin Rashid Al Maktoum, the ruler of Dubai, published Law No. 4 of 2022 on the Regulation of Virtual Assets in the Emirate of Dubai on February 28, 2022. (Virtual Asset Law). This law aims to solidify Dubai and the United Arab Emirates (UAE) as major players in the global planning of the future of virtual assets.
Implementing the Virtual Asset Law is a step in the right direction for the UAE's goal of being the world centre for blockchain technology and digital assets. Businesses will soon be able to benefit from the virtual asset regime and establish themselves in the UAE's constantly welcoming and rapidly expanding digital technology sector.
What do marketers need to know?
Applicability
The Virtual Asset Law applies to all special development and free zones in Dubai and the supply of services connected to virtual assets. The Dubai International Financial Centre (DIFC), a separate legal entity with its financial regulator, will not be a subject under the law.
A digital representation of value that may be exchanged, transferred, or utilised as a tool for payment or investment, including virtual tokens, is referred to as a "virtual asset." This should cover various resources, such as cryptocurrencies, non-fungible tokens (NFTs), and security tokens.
Why was VARA created?
VARA, an autonomous public organisation, connected to the Dubai World Trade Centre Authority, was created under the Virtual Asset Law (DWTCA).
In collaboration with the UAE Central Bank and Securities and Commodities Authority, the VARA will be in charge of providing services related to virtual assets, including the licencing and regulation of entities carrying out activities in the virtual asset space, the development of strategic plans and policies surrounding virtual asset activities, the regulation and supervision of the issue and offering of virtual assets and tokens, and the prescribing of regulations to virtual assets.
These activities will require VARA's permit:
The following activities are regulated under the new Virtual Asset Law and will require a permit from VARA:
Virtual asset platform operation and management services
Settlement and custody procedures services
An exchange between virtual assets and currencies (both domestic and foreign), and tween one or more forms of virtual assets
Virtual assets transfer services
Virtual asset custody, settlement, management, or control services
Services related to virtual asset wallets
Offering and trading in virtual tokens
Role of Dubai World Trade Centre Authority
In close collaboration with VARA, the DWTC Authority will soon begin accepting applications for "Regulated Virtual Asset Business Licences."
The regulatory framework and authority have been established. Here's what's next to watch out for:
A list of virtual assets, business practices, services and products that are prohibited in the UAE will be notified and circulated by VARA;
Rules regarding the classification and identification of the types of virtual assets and virtual tokens and the standards for dealing with them may be created by the VARA;
KYC/AML regulations and other regulations monitoring the activities of virtual asset service providers may be further notified by the VARA;
The VARA may prescribe a code of professional ethics for virtual asset service providers;
Regulations as per the law will be published on the VARA website.
Virtual Assets Regulatory Framework in Abu Dhabi
Activities involving virtual assets are governed by the Abu Dhabi Global Market (ADGM), which has a comprehensive regulatory framework. The virtual asset policy of ADGM supervises virtual asset intermediaries, such as custodians, broker-dealers, asset managers, and advisers, with an emphasis on governance, financial crime prevention, and consumer protection.
The virtual asset policy of the ADGM treats virtual assets like commodities. Broker-dealers, custodians, who trade in and administer virtual assets, and multilateral trading facilities are examples of market intermediaries that need licences from the ADGM's Financial Services Regulatory Authority.
For more on how brands are using NFTs to drive loyalty, visit vibemartechfest.com
If you liked reading this, you might like our other stories
The Rise of The Subscription Economy
Transparency In Advertising Is The Way To Go