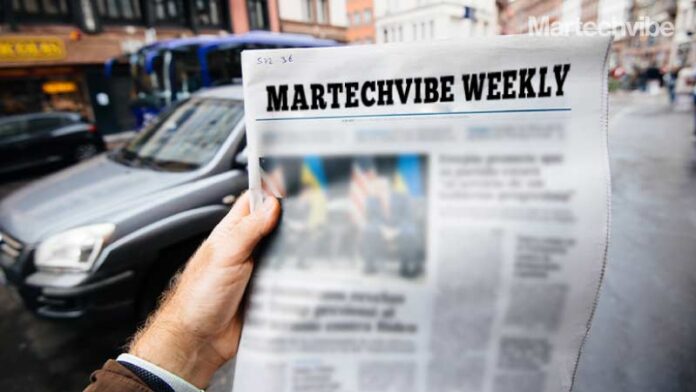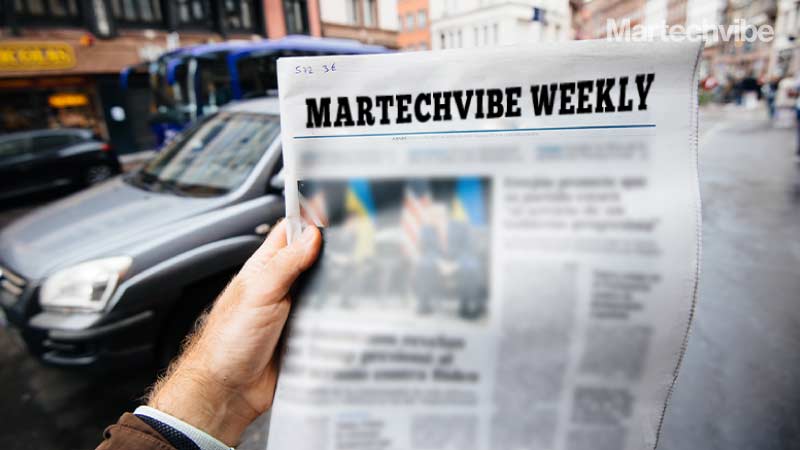 In case you missed it, here's a look at the top headlines in the marketing and technology landscape. The news selected presents a snapshot of the evolving consumer terrain, how technology is being optimised to solve growing marketer challenges and significant drivers of customer experience trends. 
Uber Eats Officially Partners With First US Airport
Uber Eats partnered with the Tampa International Airport to offer online ordering from its concessions. TPA is Uber's first official airport partner in the US, but Uber Eats previously tested this program at John Glenn International Airport and Charlotte Douglas International airport and has full operations at the Toronto Pearson Airport. Expanding into airports aligns with Uber Eats' current focus on growth in heavily populated spaces, such as stadiums.
Read more here.
Salesforce Announces Einstein GPT, Generative AI for CRM
Salesforce launched Einstein GPT, the first generative AI CRM technology, which delivers AI-created content across every sales, service, marketing, commerce, and IT interaction at hyperscale.  Einstein GPT will infuse Salesforce's proprietary AI models with generative AI technology from an ecosystem of partners and real-time data from the Salesforce Data Cloud, which ingests, harmonises, and unifies all of a company's customer data. 
Read more here. 
American Express Partners With Myer For Loyalty Rewards
Myer has announced a partnership with American Express that allows card members to use their American Express Membership Reward points to purchase items on Myer's ecommerce store. American Express card members earn reward points as they spend, earning bonus points at select retailers. With this Myer Partnership, American Express card members can pay for their Myer purchases with their reward points by adding items to their bags and clicking the Amex Membership Rewards payment button at checkout. Customers will then earn MYER one Credit on any purchase where American Express Membership Rewards points are redeemed.
Read more here.
HubSpot Launches ChatSpot.ai and Content Assistant
HubSpot launched ChatSpot.ai and a content assistant, two new tools powered by artificial intelligence to help companies connect with their audiences. ChatSpot.ai helps HubSpot customers complete a variety of tasks using a natural language chat interface. The tool helps users add contacts and companies to HubSpot CRM; create custom reports related to marketing, sales, and customer service; and draft sales emails personalised to recipients. The content assistant helps marketing and sales teams ideate, create, and share content. It can suggest blog titles related to a product or service and then generate a complete blog post outline for that title.
Read more here. 
Microsoft Adds AI To Dynamics 365 And Power Platform
Microsoft introduced artificial intelligence capabilities across its enterprise applications portfolio with the launch of Dynamics 365 Copilot and next-generation AI features for power virtual agents and AI Builder, enabled by Azure OpenAI service. The new Dynamics 365 Copilot provides interactive, AI-powered assistance for Dynamics 365 Sales and Viva Sales, Dynamics 365 Marketing and Customer Insights, Dynamics 365 Business Central, Dynamics 365 Customer Service, and the Microsoft Supply Chain Centre.
Read more here. 
EY And IBM Collaborate To Address Complex ESG Challenges
EY and IBM announced a global collaboration to focus on environmental, social and governance (ESG) solutions to help organisations accelerate business transformation with value-led sustainability. EY and IBM teams will pursue innovative offerings that help integrate sustainability with business strategy, support the operationalisation of their programs with speed and scale, and transform how value is created for their business, their stakeholders, their people and the planet.
Read more here.
dentsu Acquires Tag For Customer Transformation, Technology Capabilities
dentsu Group announced that it has entered into a definitive agreement with Advent International, under which dentsu will acquire Tag Worldwide Holdings Ltd, the global omnichannel digital marketing production powerhouse. Tag's digital infrastructure and services will provide high-quality content at speed and scale for creative, a scaled personalisation engine for customer experience management (CXM), as well as add power to media Dynamic Content Optimisation (DCO). 
Read more here.
Monotype Partners With Canva 
Monotype, font and technology specialist, and Canva, a design platform with over 110 million monthly users, announced a partnership to make over 1,100 curated fonts available to Canva's global design community. This partnership will provide high-quality and iconic types to businesses, designers, independent creatives, and individuals — empowering them to create beautiful designs and experiences using the emotive quality of type to reinforce their storytelling and creativity. 
Read more here. 
Rakuten, Zain Saudi to Develop Next-gen Telco Network
Rakuten Symphony and Zain KSA announced the signing of a Memorandum of Understanding (MoU) to enable strategic collaboration in building next-generation telecommunications networks based on open standards and network infrastructure provided by Rakuten Symphony. The two companies will collaborate to accelerate the delivery of mobile network services through the use of open technology that will facilitate and revolutionise wireless infrastructure, with the potential to deliver cost-effective solutions quickly and efficiently. 
Read more here.