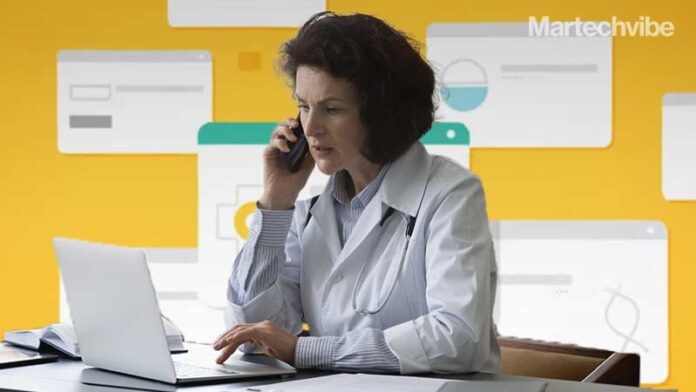 Innovaccer unveiled the Innovaccer Experience Center, the industry's first solution to transform the contact centre into an integrated, data-driven consumer experience centre for front-line healthcare agents.
The Innovaccer Experience Center unifies patient and consumer data across virtually all stages of the healthcare journey, giving contact centre agents everything they need to know about a person's clinical, demographic, behavioural, and engagement history in one place—so they can provide fast, effective, and personalized consumer experiences on the first call, and every call.
"Patients don't call a health system contact centre to buy a car or schedule a vacation; they're calling with real-life health issues," said Gary Druckenmiller, Jr., General Manager, Customer Relationship Management at Innovaccer. "Traditional contact centres send these callers down a rabbit hole of choosing from a menu of options and entering personal information, only to be passed along to a live agent who processes the call, asks the same questions again, and moves the caller down the line. This is inefficient, frustrating, and time-consuming. But that changes today with the introduction of the Innovaccer Experience Center. We're empowering providers to give consumers the integrated experience they want, which strengthens loyalty and drives better business performance, instantly shifting your contact centre from being response focused to growth-focused."
When they dial-in to the Innovaccer Experience Center, consumers receive a deeply personal "show me you know me" experience. There's no bouncing around from agent to agent, no waiting on hold while the agent navigates multiple IT systems or browser tabs, no long waits sitting in a queue as just another number. Consumers get the answers they want, and the referrals and appointments they need faster than ever before, thanks to the Innovaccer Experience Center's "single pane of glass" that enables agents to devote 100 per cent of their attention on serving the consumer. Agents can:
Access 360-Degree Consumer Profiles: Contact centre agents have access to holistic caller profiles that combine clinical, demographic, behavioural, and engagement data into a comprehensive patient view. These omnichannel, 360-degree patient profiles put every previous engagement at the agent's fingertips.
Get To First-Call Resolution Quickly: Contextualized healthcare workflows enable agents to quickly set multiple appointments, do referrals, register patients for events, record grievances, and cross-sell or up-sell services. Integrated, automated task routing across departments enables agents to get to first-call resolution quickly and accurately.
Simplify Workflows: Single sign-on, a consistent user interface, and an integrated workflow lets providers track engagements and care, so they can foster the right intervention at the right time. A configurable omnichannel view consolidates consumer data from multiple EHRs; Innovaccer's industry-leading CRM solution and other popular CRMs; and telephony providers; as well as referral management, care management, and patient outreach systems. The result is a single source of truth that helps agents identify and act on multiple health issues simultaneously.
Monitor Operations in Real-Time: Live dashboards allow agents to improve their teams' performance by assessing call metrics as they happen. Consistent call logging and enhanced CTI call reports provide visibility into all customer engagements and touchpoints. For supervisors, it's never been easier to assess agent performance through reports that track call abandonment rate, first call resolution rate, average calls per day, appointments scheduled, and appointment completion rates.
Measure Results and Track ROI: Imagine a 70 per cent increase in the number of calls handled per day. Call logging time reduced up to 65 per cent. Average training time cut by 40 per cent. Call handling time slashed 20 per cent. Call-centre efficiency boosted by 27 per cent. Contact centres can gain such performance insights by giving their agents one view with all the consumer info and actions they need to provide the highest service levels.