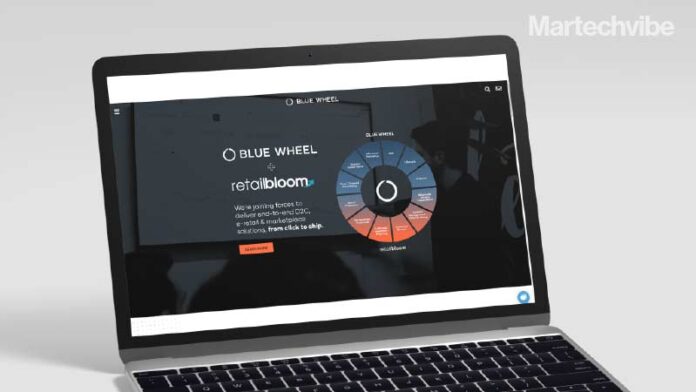 Blue Wheel, an omnichannel digital commerce agency with over a decade of experience, and Retail Bloom, an e-commerce marketplace agency, announced their merger to form the joint venture Blue Wheel
With the financial backing of Longshore Capital Partners, a private equity group out of Chicago, this new partnership enhances Blue Wheel's range of services and breadth of experience across the omnichannel landscape. Blue Wheel has over $1B in e-commerce revenue under management across its clients.
"Our mission at Blue Wheel has been to serve as the leading agency in omnichannel digital commerce. With this merger, we can service our clients' entire e-commerce landscape under one roof," says Blue Wheel CEO Eitan Reshef. "We believe it is entirely unique to offer everything from e-commerce advertising to fulfilment to creative to customer service. Now, if a brand wants to succeed from 'click to ship,' they have the opportunity to consolidate strategy and execution under one primary partner… Blue Wheel."
The merger of Blue Wheel and Retail Bloom showcases the momentum of the burgeoning e-commerce industry in both Metro Detroit and across the US. The company will continue to focus on hiring in the Detroit area to fuel its growth while maintaining its team across 15 states, including its satellite outpost and creative studio in New York City.
"Brands have notoriously looked at e-commerce as a bifurcated strategy – on versus off Amazon. Over the past few years, agencies followed suit and became either Amazon agencies or e-commerce agencies that focus on brand's owned websites. By partnering with our friends at Blue Wheel, we can now bring our incredible expertise together, servicing a brand's complete omnichannel strategy with a singular point of contact," said former Retail Bloom President and now Blue Wheel President Tom Sesti. "This is our answer to e-commerce now and in the future."
Nick Christopher, Co-Founder and Partner at Longshore, added, "Blue Wheel's talented team has built an impressive business, with a profound focus on providing a full suite of e-commerce solutions with its best-in-class proprietary technology. Combining Blue Wheel and Retail Bloom into one entity creates a unique end-to-end solution within the e-commerce ecosystem. We are excited to partner with the company to accelerate its growth trajectory and execute our shared strategic plan."