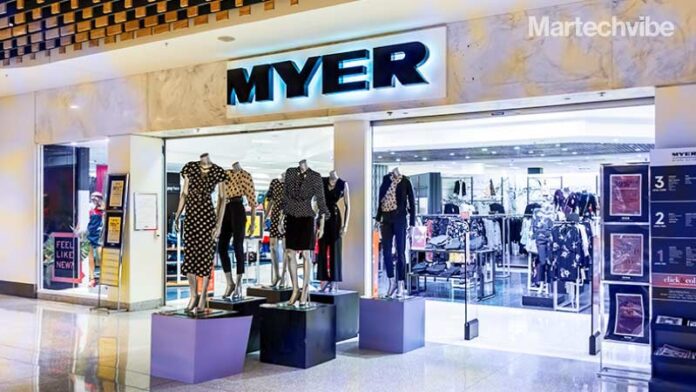 American Express and Myer have joined forces to allow customers to spend membership points and earn loyalty rewards online.
Myer has announced a partnership with American Express that allows card members to use their American Express Membership Reward points to purchase items on Myer's ecommerce store.
American Express card members earn reward points as they spend, earning bonus points at select retailers. With this Myer Partnership, American Express card members can pay for their Myer purchases with their reward points by adding items to their bag and clicking the Amex Membership Rewards payment button at checkout. Customers will then earn MYER one Credits on any purchase where American Express Membership Rewards points are redeemed.
This partnership is similar to Myer's current deals with Virgin and Commbank that allows points from their respective membership programs to be used in store, said Geoff Ikin, Myer's Chief Customer Officer.
"We are excited to welcome American Express, a global leader in payments, commerce, and financial services to Myer's growing Pay with Points program," said Geoff Ikin.
"This new partnership in addition to our retail exclusive partnerships with Virgin Velocity and CommBank, gives us an unparalleled opportunity to provide more value to our customers and is an exciting opportunity for us to continue to innovate and offer customers greater convenience and flexibility when they shop with us.
"At a time when we know Australians are looking to make their dollar stretch further, these partnerships, combined with our leading MYER one loyalty program, enable us to provide a compelling and market leading loyalty proposition to Australian consumers."
Liana Kohn-Gardner, Head of Partnerships & Loyalty for American Express Australia and New Zealand, said:
"Our customers love earning and redeeming points – it is one of the key reasons our Australian Card Members choose to spend with their American Express Card. Myer is an iconic Australian retailer that shoppers love and trust and now they can use Membership Rewards points they have accumulated to treat themselves, or their loved ones, while shopping online.
"This partnership continues American Express' focus on expanding the ways our Card Members can use their Membership Rewards points, whether that be transferring points to our airline and hotel partners or paying with points at PayPal checkout."