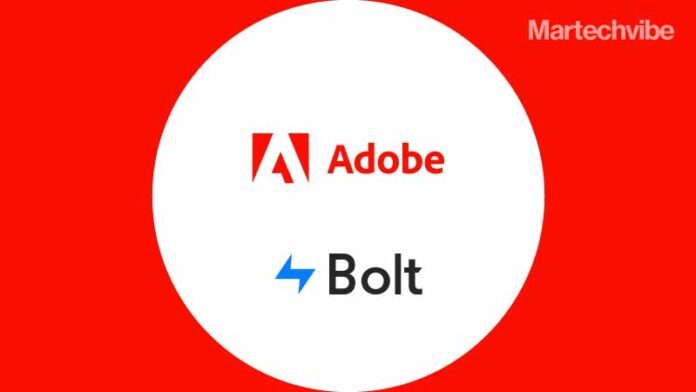 Retailers using Adobe eCommerce software tools will soon be able to add one-click checkout.
Adobe has announced it will add this feature thanks to a partnership with Bolt. If Bolt has seen the retailer's customer before among its own network of 10 million shoppers, it will complete their payment details and charge the merchant a fee.
"We see a 60 per cent higher conversion rate when we're able to pre-populate all of that information," said Bolt Chief Business Officer Bob Buch.
This joins several other partnerships announced by Adobe in recent months. Last week, Adobe also announced the debut of an integrated solution that combines eSignature workflows, powered by Adobe Sign, with instant payments across the US and around the world through Mastercard Send.
Also Read: Company Closeup: Adobe – Designed for Success 
The collaboration offers an end-to-end digital document workflow with secure online forms, identity verification, automated document routing for approvals, eSignatures and instant payments.
In October, eCommerce leasing company Katapult became an Accelerate partner in the Adobe Exchange Program. Katapult's lease-purchase option is available as an extension in the payment category of Adobe's Magento Marketplace and integrates with digital platforms. Funding is fast, giving consumers a simple checkout experience.
As an Accelerate partner, Katapult's merchants using Adobe Commerce or Magento Open Source will receive prioritised support and access to real-time data and partner offerings.