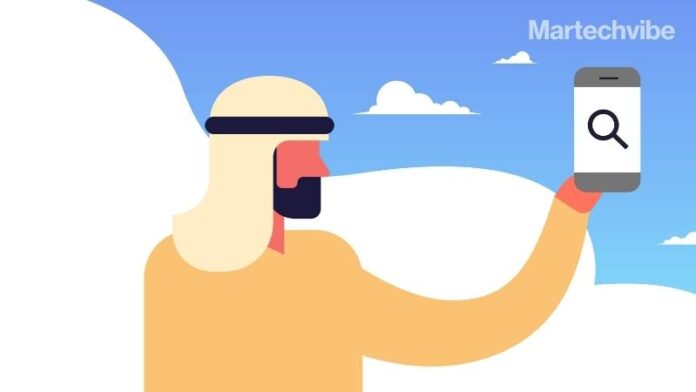 Arabic keyword research is critical SEO, content, and paid search strategy in the region. To create an active Arabic keyword list, brands need effective research to learn the local search habits and the difference between written and spoken Arabic.
Mohammed was searching for a phone with a great camera and speaker quality. However, when he searched online, he was disappointed as he could not find any due to the language barrier. Mohammed was searching using Arabic keywords, and all he could get the input was in English, and that too not according to his requirements.  
This disappointed him, and he went directly to a local shop and bought a mobile phone which suited his needs. Had the SEO been Arabic and not English, he would have got his product, and the company wouldn't have lost its consumer. 
This usually happens; whenever someone thinks of SEO, they instantly think of English and apply English keywords and keywords to get their website rank online. But for businesses that focus or operate in the Middle East and other Arabic speaking regions, the target audience should be reached in a language that connects with them. 
The Arabian internet market is quite large; it is experiencing rapid growth. According to recent research, there are 56 million Arabic-speaking Internet users, which is expected to increase.  
Some simple steps and strategies businesses would be essential for SEO in the Middle East or any Arabic-speaking country. But before focusing on the strategy, let's understand why Arabic Keyword Research is different. 
How Arabic Keywords Research is different
With around 22 countries and various local trends, it is challenging to manage keyword research in the MENA region. 
Language and preference difference: Various dialects are spoken, which further need local trends research. 
Tradition: A variety of keywords world require research. Arab users have multiple search terms related to one keyword.
Customer Search Habits: Few keywords could have a high volume in a particular country, while the same keyword could have low volume in others. In-depth research on consumer search habits will be required.
Also Read: VMF 2021: B2B Marketers' Playbook in The Post Pandemic Era
Strategies for Arabic keyword research method
Classifying the seed keywords: Brands can gather the initial keywords appropriate to their business, such as products, brand names, services, and target location. Marketers need to make a list to determine the primary keywords and compile them in a language understood. This usually is in Arabic or English.
Non-identical keyword tools to Explore: Expand the primary list by practising keyword tools to gather relevant keyword suggestions, competition level, suggested bidding, local search volume, relative frequency, etc. To get varieties of keywords, it is suitable to use more than one tool. At times, Google search pages can provide helpful suggestions for long-tail keywords and sentences.
Follow the keyword trend: Google Trends is a great tool that allows users to learn from their keywords. It provides data for a more extended period of time. This adds different dimensions for the keywords and helps the user learn when the search volume increases and decreases. 
Identifying the consumer's search habits: Nearly all Arabic language searches are done using long-tail combinations. This indicates that those who are searching online do not look for specific keywords. Instead, they prefer using one or a combination of many keywords to get the required information. Identifying and use keywords that may not show high volume but is sufficient to reach the target audience will require more research and planning.
Arranging keywords: To have a strategic approach towards keywords 
you will require to divide keywords into different categories such as transactional keywords, industry keywords, informative keywords, branded keywords, etc.
It is vital to set the categories that are appropriate for the business and marketing objectives. For content and SEO, strategy keyword categories have to focus on context. Keyword variants for Google's AdWords campaign can focus on bidding metrics and competition level. Knowledge of negative Arabic keywords is essential for AdWords campaigns.
Also Read: Ramadan 2021: Mobile Marketing Strategies to Accelerate Footfall
Prioritising strategy: Businesses today create a strategy and goal-set their keywords. Pre-deciding which keywords will be used for content creation, helps underscore the importance of keyword categories. 
At the same time, search engine marketing needs different priorities such as suggested broad/exact, biding, landing page score, etc. 
Brands should evaluate the competition and analyse their landing page content and website before setting the right metrics for keyword filtration.
Discover country and city-based keywords
Regardless if it is German or English, or Arabic SEO, keywords linked with specific cities and countries become indispensable when the search query is a native of the same geographical area. 
For instance, if a brand is operating an online shoe store in Dubai, 'Dubai women shoes' will be a better keyword than 'UAE women shoes.'
Another example could be, an Egyptian for a car is 'Arabaya'; however, a Saudi national will refer to a car as 'Syarra.' In this situation, a brand should take assistance from local language and cultural experts.  
Besides Google, LSI Graph, and SEMrush, there is an SEO tool that is Ahrefs, which is known due to its scalability. 
Key Takeaway
If a brand targets audiences in an Arabic-speaking region, there are several aspects of Arabic SEO to consider, from content strategy to keyword research. It's vital to operate with an experienced agency capable of providing services to ensure that their website and business are ready to engage in the region and reach the target audience.