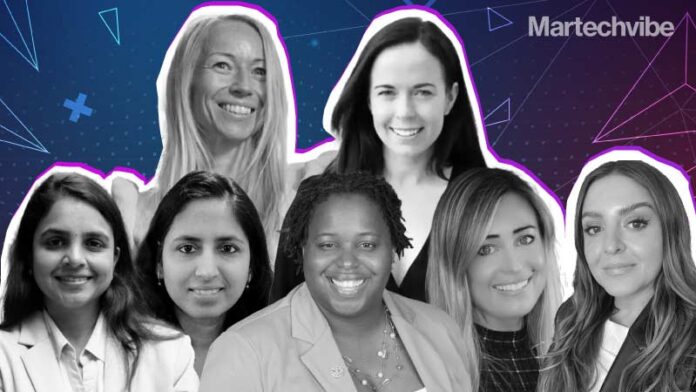 Martechvibe speaks to enterprise technology leaders about the impact of inclusivity on product development and business outcomes
In the modern workplace, corporate projects are the products of the mental work of big teams with all kinds of intellects. Naturally, inclusivity affects the development chain and, ultimately, the outcomes. But how?   
We spoke to technology leaders to find out why inclusivity needs to be a business goal; 
Root Of Innovation
According to Heidi Bullock, Chief Marketing Officer at Tealium, inclusivity in product development is vital to improving business outputs. "Building services that include diverse perspectives and backgrounds is critical. It extends their use to more people while expanding the current thinking and can push the boundaries to look at and solve challenges in innovative, new ways," adds Bullock. 
Diversity goes beyond gender — it encompasses culture, race, age and geography. It provides a sense of rich thought processes for the entire software development cycle, says Dharani Karthikeyan, Vice President, Head of Engineering for Analytics at SAP. "Time and again, it has been proven that a diverse set of teams enhances creativity and product development. It boosts perspectives and ideas, helping business leaders take the right decisions by considering various pros and cons," she adds.
At Kyndryl, the multinational IT firm, Fionnuala Morris discusses how the MEA market employs over 1 billion specially-abled people – one of the largest and youngest emerging workforces hitting the market in the next five years. Morris is Kyndryl's Vice President & Managing Director for Gulf, Levant & Pakistan. She is passionate about inclusivity and diversity and says that if organisations deliberate on diverse perspectives on how they can be inclusive with product offerings, they will see a business benefit in higher yield by serving a larger demographic.  
Differentiated Products
Commenting on the ease of use for products, Bullock continues to say that there is more utilisation with increased comfort. More people use the product if it is convenient, resulting in more product adoption, growth, and retention. "Another interesting impact of having more inclusivity is developing more differentiated products, which is a nice advantage and can impact business growth," she adds. 
An organisation's growth in terms of revenue also helps elevate the development of its product and service line, as per Michelle Ngome, Inclusive Marketing Consultant at Line 25 Consulting. Ngome says it is crucial to understand the demographics and psychographics of diverse audiences for your organisation to create the right buyer personas.
Tech Needs Diverse Representation
When a utility is manufactured for a large audience, it is essential to take into account the different needs of the users. If a product is designed to suit only a segment of the population, it might work, but not for long. So is the case with technology. The end users of technology can come from varied backgrounds, which supports the need for an equally diverse product development team. 
Sue Azari, Industry Lead in eCommerce at AppsFlyer, recalls a quote: "Algorithms are just biases in code form." She emphasises that for all viewpoints to be captured, we need diversity. "For instance, there have been long-standing biases in voice recognition due to the lack of diversity of people in roles creating this technology, with examples of voice recognition in a car only picking up men's voices," Azari adds.
This is a classic case of a faulty product coming from a not-so-inclusive team of creators. Azari says diversity in decision-making teams could have reduced the likelihood of these flaws in the technology by training it on a larger set of voices across genders. She is motivated to work in tech, to reach higher in eradicating such issues. "The more representation we have, the better chance of an even playing field and having more diversity in this industry, which also translates to a better end-user experience," she adds.
Enhanced Decision Making
Sabrina Kraft, Ecommerce Consultant and a recipient of the Most Influential Marketing Leader award, says, "The key is to be generally human." Inclusivity equals diversity, and organisations find better solutions for the benefit of all, adds Kraft.
Hiring folks from all backgrounds naturally brings a broad range of skills to the table. At Piramal Finance and Housing, the head of Everyday AI & Digital Analytics, Deepika Kaushal, focuses on inclusivity as the key to success. It allows for broader perspectives to be integrated into brainstorming, problem-solving and developing new ideas. "Diverse teams are naturally set up for success and create a very conducive environment for establishing product and service leadership," adds Karthikeyan.