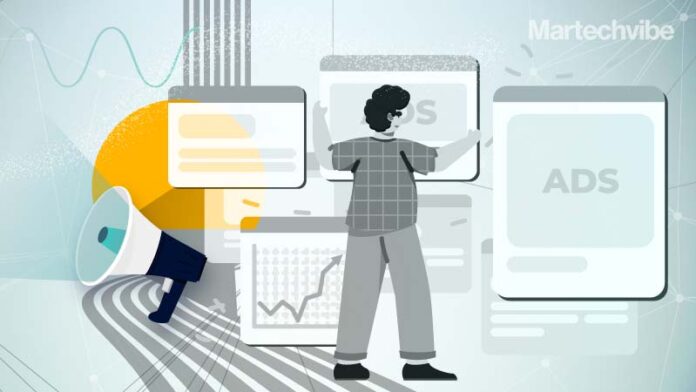 You will get from point A to point B on a scooter. However, if you drive the latest BMW, you will get from point A to point B while saving time, effort, and likely your hairdo. If you just use random tools and features, your ads will run; however, with the right ad tech stack, you can target, optimise, and prioritise them for maximum performance – with a cherry on top.
In 2011, the number of martech solutions was 150; in 2022, we already dealt with almost 10,000 different products. Quantity rarely equals quality unless the chocolate cake is involved. A recent PwC and ISBA report proved that working with too many intermediaries could harm performance and budgets. So how do we choose from this sea of products and make them work?
An ad tech stack is a set of tools required to run in-house advertising. There are tools for supply and demand and additional solutions to improve performance and expand functionality. This stack would consist of products tailored to the specific goals and purposes of a business.
Ideally, you have to start with a limited list of essential tools and then expand it as you grow as a business.
Key Ad Tech Components
Ad server: This platform is an all-around favourite and can be used by all the digital ad players: advertisers, ad agencies, ad networks, and publishers. Historically, ad servers were used for direct deals only, but today there are several ad servers with RTB modules for publishers and/or advertisers (a game-changer, really), making them a universal advertising platform.

DSP: Demand-side platforms, as the name suggests, are designed for advertisers. Self-serve DSPs are perfect for brands and small digital agencies, while bigger ad agencies and ad networks would benefit more from using white-label DSPs.
ATD: Agency trading desk is a simplified DSP version for those not ready to invest in an in-house team. ATD offers services to media agencies for planning, buying, and managing advertising across various channels.
SSP: Supply-side platforms are publishers' best friends. This solution allows publishers to sell, manage, and optimise inventory on their websites and apps.
DMP/CDP: Digital and data go hand in hand; therefore, integrating a data management or customer data platform into your ad tech stack is always a good idea. In the light of the vanishing third-party cookies, a CDP will most likely come to the forefront as they deal more with the 1st party data.
Anti-fraud tools: The value of digital advertising lost to fraud is expected to reach $68 billion worldwide in 2022. And while nobody wants to drain budgets on inefficient advertising, ad networks and agencies need it the most since they deal with larger numbers of campaigns and clients. Therefore, they risk more due to the number of clients and partners involved.
Risks and benefits
Modern ad tech solutions are result-oriented and self-sufficient. But what could go wrong?
Multiple tech partners
This isn't always a bad thing. But with too many intermediaries, you might: lose control over what is happening, overpay, and complicate the advertising path for your bids.
Solution: As the PwC and ISBA report mentioned, working with five or more different solutions is becoming the norm. The average number of SSPs is ten for some publishers. Almost the same is true for advertisers.
If you are working with several tech providers, you should:
Assess which tech partners serve you and which are just sitting there, complicating the supply chain;
Make sure the traffic sources provided don't overlap. When you are working with multiple DSPs, for example, you may find yourself bidding on the same inventory form and fighting with yourself;
Keep only the most trusted ones. In addition to simplifying your supply chain, you will also save money since you will no longer have to pay bid markups or service fees to numerous suppliers.
Bringing advertising in-house without being ready
In-house advertising in such a competitive market requires a lot of data-based knowledge and people capable of working with it. Lack of skills and knowledge results in poor performance and paying for an ad tech stack that is unused to its full capacity.
Solution: Before investing in, say, white-label products, you can start with simpler solutions where the automated platforms do a big chunk of work: a self-serve DSP or an ATD if you are an advertiser.
Failing to use the most of your platform/its features
The reason for that may be a lack of knowledge on your end. The second reason – you have succumbed to too many Black Friday deals.
Solution: When you start your digital ad journey or are just in a Black Friday mood, you might subscribe to products your business doesn't necessarily need. This leads to monthly/yearly charges for unnecessary products. Revise. It's unlikely that you'll use a product if you haven't used one in the last two or three months!
The second issue might be your inability to take digital advertising in-house due to the lack of knowledge. If you have already invested in an expensive solution, you can hire a more skilled employee or ask your tech provider if their customer success team can provide an in-depth induction.
Unfriendly user interface
Mixed with an unresponsive support team—a recipe for disaster.
Solution: Most reputable tech solutions offer a trial period of XX days so that you can evaluate the interface. You can also check the responsiveness of the support team during this time.
A good interface does not always mean a good solution. Therefore, you must carefully test the features you will be using during the trial to ensure that the interface is worth it.
The saying "Don't judge a book by its cover" also applies in this situation. Platforms with pretty interfaces can have a primitive set of features that lack depth instead of offering a rich toolkit and sleek UI simultaneously.
Outdated/inappropriate solution
When you started using a platform, all was hi-tech and stuff, but now you realise it does not support the latest rich-media formats.
Solution: Things happen, teams change, and what used to be a thriving start-up may turn into a business that does just enough to stay afloat. If everything is working for you, then no need to change good for the better, but if you feel like your revenue or performance used to be better, you can:
Ask your current provider to develop some features just for you
Switch to another solution. Remember, there are over 10,000 different ad tech solutions, and you will have something to choose from.
Data issues
Data allows you to track the right audience and analyse how your campaign performed. So, insufficient amounts and quality of data might lead to underperformance.
Solution: If your performance is not top-notch, check out how much and what kind of data you are processing. Not all solutions can collect certain types of data, plus on the verge of third-party cookies' elimination, it is wise to start working with solutions that can give you access to 1st-party data. White-label solutions are capable of that, providing the bidstream and log-level data. Or, you can integrate with a CDP/DMP.
Poor optimisation
If you are unsure how it works, it might be because the algorithms are too complicated, not flexible or this part of the platform is intentionally unclear. Thus, optimisation is a feature you always have to test.
Solution: Optimisation is the yin and yang of modern digital advertising. However, it is useless if you don't know how to work with it. You can ask the platform's support team how the optimisation characteristics work on this platform as a first step. If they tell you this is all artificial intelligence and machine learning, insist on clarification. After all, this is an area that requires transparency.
Bulky self-written solution
Several problems arise from self-written solutions. To name a few: it is costly, it is time-consuming, it requires constant maintenance, and it is hard to integrate with other platforms you might be working with.
Solution: It is always better to turn to professional tech providers for platforms, tools, and features. This is their 9 to 5, and they have already gone down the trial and error path, so you don't have to. Plus, working with an existing platform that writes your own from scratch is much cheaper.
Conclusion
Grow with your ad stack. Don't overflow your business with unnecessary solutions. Always question your ad tech providers if you feel something is not right.
The more automated solutions you use, the more time you spend planning and strategising. However, you should be able to set up that automation, considering your business needs.
If you liked reading this, you might like our other stories
What's Working for Email in 2022?
Turn Customers With Effective Churn Analysis