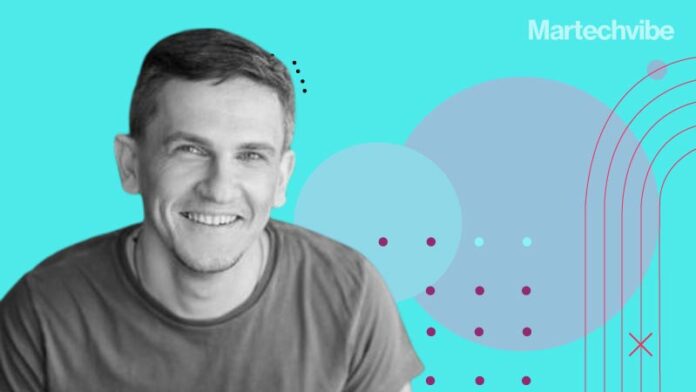 Person-based marketing is helping marketers reach the key decision-makers within a company, says Dmitri Lisitski, co-founder and CEO of Influ2
When did Influ2 launch, and what was the thought behind developing a person-based marketing platform? 
Dmitri Lisitski: Recognising the need to re-envision the customer journey, Influ2's person-based marketing platform launched in 2018, with the inspiration to make the delivery of advertising personal. Influ2 goes beyond fundamental analysis, giving sales teams the power to target specific individuals inside target accounts, bring unique marketing to the forefront that resonates with a potential lead and build an ongoing relationship with the target customer.  
Person-based marketing revolutionises traditional account-based marketing by helping marketers reach the key decision-makers within a company. Originally, Influ2 started on the mindset 'we don't replace anything in your marketing and sales stack, we just make your advertising truly precise and actionable.' Now, they note their clients' needs and evolve into a holistic person-based marketing perspective, applying the person-based approach to other elements in the marketing strategy.  
 What are the challenges with splitting the marketing funnel horizontally? 
Lisitski: Old school marketing is known for splitting the funnel horizontally, with marketing responsible for the top and sales responsible for the middle of the funnel. While it initially allowed for a clear measure of the value of marketing programs, as eCommerce has taken over where digital ads directly drive revenue, the lines have become blurred. 
The first challenge with a split funnel marketing method is that sales development, empowered by sales enablement software, is taking over the top of the funnel from marketing demand generation activities as sales representatives are often the first contact in a conversation with a potential client. The second challenge focuses on the idea that marketing teams are cutting out of the conversation once the prospect, or marketing qualified lead, is handed over to the sales team. Sales teams are craving for marketing support with their potential leads, which has become even more critical with targets working from home.  
Instead of having a quick weekly call together, marketing and sales should align and work together at each stage of the funnel to satisfy a prospect. To become aligned, marketing and sales teams should ask themselves two questions. First, are you talking to the same people? Or, it could be the same ICP definition but different people in real life? Second, do you deliver the same message? When salespeople read your content, do they understand it or love it, and when they connect to a prospect, do they continue the conversation? Or is it a cold, fresh start every time an MQL is passed to the sales team? 
Also Read: Interactive Content Also Works for B2B Marketing
Can you share a client case study?
Lisitski: With the onset of the pandemic, both marketers and sales have been forced to operate as one in the world of B2B. Our client, Nvidia, recognised early that splitting the marketing funnel horizontally wouldn't work in the new normal. They set out with the goal to drive automated qualified leads into the hands of the sales team. Using a person-based approach, we targeted at the individual level and connected Nvidia with the actual decision-makers within a company versus accounts. 
Leveraging the Influ2 platform, Nvidia adjusted its marketing efforts to support sales and create one revenue operations cycle. With the correct targeting, Nvidia adopted an account orchestration approach, delivering relevant experience by tailoring ads to a specific person. 
Also Read: The Impact of Marketing Automation on Business Growth
How did the person-based approach help Nvidia? 
Lisitski: We assisted Nvidia in tailoring ads to a specific person, capturing behaviour, understanding intent, and measuring engagement at the person's level. In doing so, our platform allowed Nvidia to engage with the individuals they sought out to teach on a personal level, which drove conversations and ultimately, drove sales.  
By relying on a person-based approach, Nvidia measured the effectiveness of their marketing campaigns with precision and accuracy. After conducting two B2B advertising campaigns with our help, Nvidia reached well over 28,000 targets and 10,000 accounts. At the engagement level, they automated orchestrations to get 273 engaged individuals in the hands of their sales organisation through automated plays. They were able to engage with accounts that held $64.66 billion in revenue, and in turn, achieved an 89 per cent match rate. Nvidia was able to target specific decision-makers and collect data to better understand intent based on how the targets interacted with the ads. 
What are the key benefits of automating leads? 
Lisitski: It's not just automating leads that's the future. It's a better understanding of who's interacting with your ads that can be brought to bear through new technologies that allow you to automate the understanding of your audience in ways that weren't previously available.