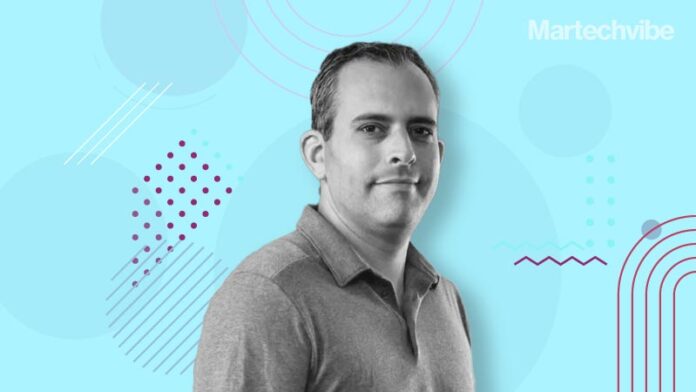 Steve Brauntuch spoke about how gaming is consolidating with content and entertainment and how brands are approaching younger audiences without disrupting the experience. 
In mid-2021, Misfits Gaming Group (MGG) began its transition into a media company. The announcement came after a $35 million investment round which concluded in September 2021, led by a strategic investor and US broadcasting company, The E.W. Scripps Company. Steve Brauntuch joined the team as a strategic hire, the first CMO to accelerate growth as a company that produces, distributes, and monetises original programming. The Misfits Gaming Group is a premier professional esports organisation that owns and operates a portfolio of competitive esports teams across global video games, including Riot Games' League of Legends European Championship and Epic Games' Fortnite, to name a few.
Martechvibe spoke to Brauntuch about how gaming is consolidating with content and entertainment and how brands are approaching younger audiences without disrupting the experience.  
Excerpts from an interview: 
How did the pandemic change gamer's expectations? Did a particular genre gain popularity?  
I am not sure if the pandemic itself caused any change in gamers' expectations, but the big winner in the past two years has been social-oriented gaming. Fortnite and Minecraft, games that are free to play, widely accessible and mobile-friendly, have only grown in popularity because of the social aspect of those titles. Gaming is inherently a social experience for Gen Z and young millennials. At a time when many of them were cooped up at home, the easiest way to socialise with their friends was through gaming. Games that offer personalisation, customisation, and easy ways to share the experience with peers are the most popular ones right now. That's a trend that began before the pandemic and will continue long after it's over.
What has been the impact on in-game advertising? 
Most titles don't offer in-game advertising in any meaningful way—the way advertisers reach fans of particular games is through streaming platforms like Twitch and YouTube, as well as by partnering with key influencers and creators in the gaming space. The big exception here is Fortnite which has a clear advertising stream and platform for brands in which they can customise significant features of the gameplay experience for players based on sponsorship opportunities. 
Most titles don't offer in-game advertising at scale. My old boss at Activision Blizzard once likened it to sponsoring football (the game) versus sponsoring the NFL (the experience and the broader ecosystem). You don't get to have your logo on the football, but you can sponsor the experience of people playing with it.
Are non-traditional brands like luxury partnering with gaming companies, and what impact can this have on engagement and experience? 
Non-traditional brands in many categories, including the luxury market, are definitely getting into gaming sponsorships, but largely through gaming organisations, not publishers and leagues. Lexus, for instance, is a partner of 100 Thieves, a gaming organisation with teams and creators across a handful of titles. BMW and Ralph Lauren are sponsors of G2, a similar organisation. 
Misfits Gaming has a partnership with Ellesse to produce clothing and jerseys for our fans and players. The reason that any brand should want to be involved in gaming is to reach millions of gamers around the world with relevant content to help build brand equity. This generation does not watch ads—they ignore them, they skip them, they block them, and they definitely do not watch them. So if you want to connect with 14-30-year-olds, you can't do it with TV ads. You need to do something endemic and disruptive. You need to find them where they are. That's why these brands are sponsoring and advertising with gaming teams – they recognise the need to reach these consumers, and they know that traditional ad units aren't the way to do it.
How has the relationship between creators and brands changed, and where do you see it going? 
Creators hold ALL of the power in the relationship between themselves and brands. There was a time when creators would bend over backwards for money to hawk a product. Now, most of the biggest creators in the world are actively turning down millions of dollars in sponsorships every year for a variety of reasons – authenticity, relevance to their audience, creative effort, and just whether they like the product or not. So, money alone isn't going to get the best creators in the world to promote your product… you have to have a relevant message, a clear benefit for the audience, and a creative hook that makes sense for the creator as well as the brand to connect the dots. The future could end up with creators RFPing brands and asking them to make their best offer in particular categories, which is insane considering how much more money and power the brands have on paper. But that's the dynamic right now – individual personalities drive viewership, engagement and revenue. That won't change any time soon.
What are the emerging trends that you see affecting the competitive gaming arena? 
Collectively, esports viewership has plateaued over the past couple of years. It hasn't grown at the exponential rate that people were anticipating five years ago. That has a lot to do with what the gaming audience is interested in seeing, which is personalities over the competition. The vast majority of gamers and engaged fans in this space want entertainment. The competition for eyeballs isn't game vs game – it's game versus Netflix. So, esports leagues and organisations need to pivot their strategy to emphasise personality-driven entertainment over the straight competition to attract more viewers and grow their fan bases. 
How do you see content changing, and how will it impact sports media revenues? 
The hottest properties in sports media content right now are actually lifted from gaming. The Manningcast is a straight ripoff of a typical Twitch co-stream of a live gaming event where personalities talk over the game being played and entertain the audience with an "alternate" broadcast. This trend will continue—more interactivity, more casual approaches to broadcasting, and more ad hoc or less polished pieces of content connecting people directly with fans. The question is—how quickly will advertisers be willing to shift their dollars to the alternate content style. That will depend on analytics and research about audience differentials between the types of content. I haven't seen the numbers on the Manningcast, but it seems safe to assume the average age of a viewer of that broadcast was significantly younger than the average age of a viewer of the regular Monday Night Football broadcast. That should appeal to many advertisers and convince them to shift their planned spends. But, it will take some time to take effect at scale.