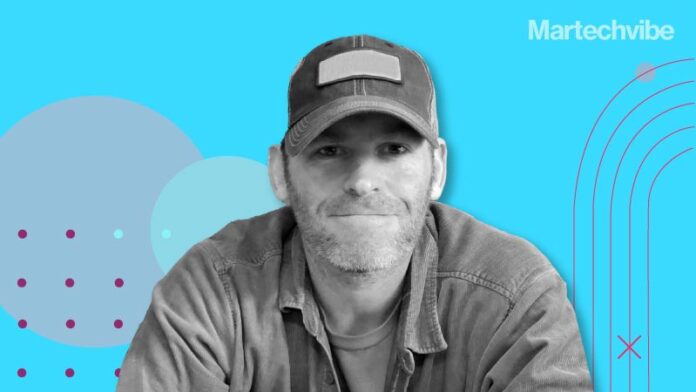 Aron North, the brain behind Ryan Reynolds' Mint Mobile brand, says brands must tap into relevant conversations
Last week, at the Cannes Lions International Festival of Creativity 2022, Ryan Reynolds offered some lessons in humour when he said: "Ads should be fun." Watching this compilation of funny ads, one can say for certain that the actor-turned-adman lives by these words. He is a global marketing supremo. Speaking in his capacity as Chief Creative Officer of ad-tech firm MNTN, he told his audience at the French Riviera that advertising, more than an art, is the gateway to humour. "We are very clear that this is marketing." He discussed how brands could embrace and react swiftly to cultural trends to tell a story and make a great impact.
Clearly, he is not just a Hollywood star, but also a serious businessman through his investments in companies like Mint Mobile. Over the past couple of years, to promote his ventures, his marketing stunts have yielded great results. Coaxing 80' comedy icon Rick Moranis, who vanished from public life and consciousness, to reappear after 23 years in a Mint Mobile ad in 2020 has been nothing short of genius. Within a week of release, the spot was viewed more than 2.4 million times on YouTube.
Recently, the star scored yet another viral ad having his daughter direct it. In February, when actor and comedian Dave Foley took to Twitter to ask Reynolds if switching to Mint Mobile would grant him a place in one of the company's future ads, Reynolds accepted the offer, and within five hours, posted a photo of Foley shooting the next Mint Mobile ad.
This is the age of fastvertising, publishing campaigns as a quick response to a new trending topic. Aron North, the brain behind Reynolds' Mint Mobile brand, the chief marketing officer since it was founded in 2016, says staying relevant helps marketing.
"Real-time marketing campaigns are one important route forward for any brand looking to make a hard-hitting impact in today's fast-moving and ever-evolving cultural landscape. Something that everyone is discussing today could be entirely forgotten by tomorrow," says North.
We caught up with North to understand more about what it takes to make a campaign viral, fastvertising, impact of real-time marketing campaigns, and Martech trends.
Excerpts from the interview:
Mint Mobile's ads have millions of hits; they always raise eyebrows. What does it take to make a campaign viral?
Everything starts with an excellent brief. After that, it is about creating insight-driven communications that are relevant to the zeitgeist.
We never look at an ad with the stated purpose of creating something viral. What we like to do is create work that has irreverence but is never boundary-raising. We look for ways-in that draw an emotional response while getting the message across.
There is also fearlessness in our work. We know every campaign is different, and there will be campaigns that breakthrough on different fronts. Some may fall flat. We are not afraid of failure. We embrace it. Our philosophy is to take the risk, calculated risk. If we fail, we fail forward, fast, smart and cheap. So we really never fail because we learn. Creating an ecosystem without fear allows creativity to flourish. When the work is great, it gets shared.
Tell us about the art of fastvertising.
This is a Maximum Effort term. For Mint, fastvertising is advertising at the speed of culture. We execute at the speed of culture so we can create, engage and be part of relevant conversations to our brand.
A great example that just happened was actor David Foley tweeted to Mint Mobile owner Ryan Reynolds that he'd love to be in one of our ads. The Twitter interaction started to spread (unbeknownst to me). I got a call from George Dewey (co-founder of Maximum Effort) alerting me. He also shared he was on his way to set, writing the script in the car. We spoke for five minutes. We aligned on the concept, and that was it — we were on our way. Shot the ad, edited it, and released it in 6-hours.
We made the commercial a mere six hours later. Although we haven't written it yet. Thanks, @DaveSFoley @MintMobile @MaximumEffort https://t.co/mo2bbfjv5F pic.twitter.com/rJAopnNepS

— Ryan Reynolds (@VancityReynolds) February 3, 2022
Can fastvertising supercharge content marketing? Will it be a more common approach for brands in the future?
Relevance can certainly help all marketing. Inflation is quite the topic at the moment, and we are running a Deflation campaign right now. Our core message gets better because the lens is pertinent to everyone. Social media has been doing this for years, and more brands are getting better at it. What we've done is bring full-scale production to that speed.
I'm absolutely certain you will see more brands work to increase the speed at which they bring marketing to the marketplace. Not a single doubt in my mind.
Are real-time marketing campaigns the way forward for brands to make an impact?
Real-time marketing campaigns are one important route forward for any brand looking to make a hard-hitting impact in today's fast-moving and ever-evolving cultural landscape. Something that everyone is discussing today could be entirely forgotten by tomorrow. The ability to key into and capitalise on a conversation in real-time will only become more important as time goes on, especially as the marketing landscape continues to become increasingly fragmented.
All that said, brands working to tap into relevant conversations need to do so in a way that is authentic –– to their brand values, their mission, and the audiences they're working to reach. Especially true for brands aiming at Gen-Z and millennials. They smell inauthenticity from a mile away. And while you may get a second chance, you certainly won't get a third or fourth. It is just too easy to find an alternative.
Which Martech trends do you see affecting cellular service providers in the next few years?
I've always been a fan of QR. I've run several programs in the past, but one of the biggest challenges is QR adoption. My excitement now stems from the immediate understanding and acceptance of "scan this with your smartphone camera." Our digital-only, direct-to-consumer business sees QR technology as an opportunity to expand our digital footprint.
Tell us about Mint Mobile's marketing technology stack. Are there any marketing technology trends you are keeping an eye on?
We don't run a tech stack that is bleeding edge. We run a number of off-the-shelf techs that are time tested. Stability and efficacy are critical for a wireless service provider.
Brands are jumping on the metaverse and NFTs bandwagon. Is Mint Mobile planning to hop in as well?
Honestly, we're still learning. What we've seen so far from brands is a little gimmicky. We want to make sure if we jump in, there is a good reason for us to be there.
How can brands better prepare for customer retention and loyalty?
Start thinking about retention before the acquisition is even made. A smooth selling and onboarding process will immediately and positively impact retention.
Make retention-mindset a company initiative with a senior member of the team as the key stakeholder accountable for it. Doing so shows organisational alignment and retention is critical to the business. Retention cannot simply be a function of one team. You need the org inward, looking at ways to keep customers happy.
If you liked reading this, you might like our other stories
How Do You Use Data To Improve CX?
Do a Sales Forecast For Your Business The Right Way