Twitter Introduces Professional Profile And NFT Authentication Feature
From professional profiles to joining the NFT bandwagon, Twitter is hoarding news headlines with their recent announcements.  Professional Profiles is a new tool on Twitter that enables businesses, publishers, developers, and creators to have a unique and clearly defined presence on the platform. With the profile, one can add legitimacy to their business' presence on […]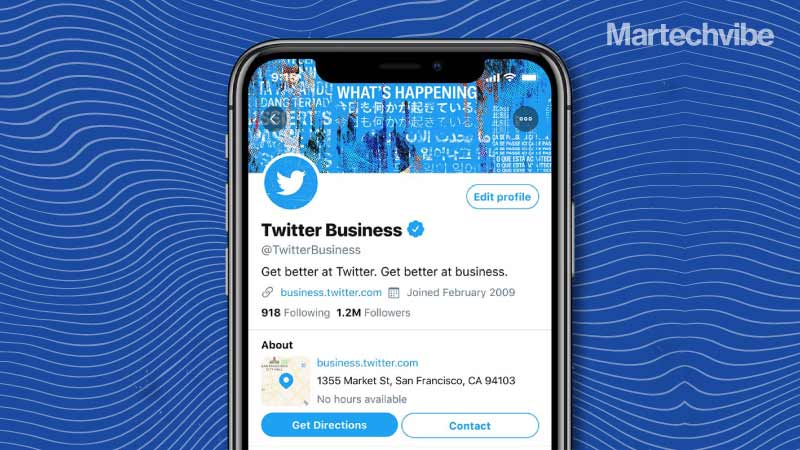 From professional profiles to joining the NFT bandwagon, Twitter is hoarding news headlines with their recent announcements. 
Professional Profiles is a new tool on Twitter that enables businesses, publishers, developers, and creators to have a unique and clearly defined presence on the platform. With the profile, one can add legitimacy to their business' presence on Twitter. 
What are the benefits of the About Module?
The About Module allows you to display your business' location, hours of operation, and additional contact methods. Features of the About Module include:
Business location: Listed directly in the module and shown on a small map in the module. People can tap on the location map/listing to open Google Maps, or their default map app, for easier navigation to the business' space
Hours of operation: This field is optional but can be customized to showcase the days and times businesses want people to visit their location
Methods of contact information: When the contact button in the module is enabled, it can kick off one or more of the following directly to the business: Phone call, Text message, Twitter Direct Message, and Email.
Twitter's been testing its Professional Profiles since April, with selected brands participating in the initial beta program. Twitter then started inviting more businesses to sign-up earlier this month, and it's now looking to shift to the next stage, with all professionals and businesses now able to apply for the new display tools.
Also Read: Marketing Trends Driving Luxury
In other news, Twitter enters the Cryptoverse
Jack Dorsey, CEO of Twitter, had said months ago that cryptocurrency would be "a big part" of the company's future. Well, the future is here.
Twitter announced that it would be rolling out a way for users to authenticate their non-fungible tokens (NFTs) on the platform. Now, the Jack Dorsey-owned social network is giving users an early preview of what that may look like once there's a full roll out.
The NFT market itself has been plagued by issues like counterfeiting and copying and the onus is on big platforms like OpenSea and even Twitter to help solve such problems. In its current form, Twitter seems to be passing on this responsibility to dedicated NFT platforms, making itself more of a distribution and discovery platform instead.
Twitter's NFT authentication feature may still only be in the works but the company has big plans for the cryptocurrency space overall.