Toy Start-up Teeela Reports 900% YOY Growth And Expansion Plans
Triggered by sales that exceeded more than three times the local demand, Teeela, a Kuwaiti toy start-up, reports experiencing a 900% YOY growth and reveals expansion plans in the MENA region. Teeela is the first company to provide customised gift wrapping services for the toys purchased by customers via its application. This innovative feature allows […]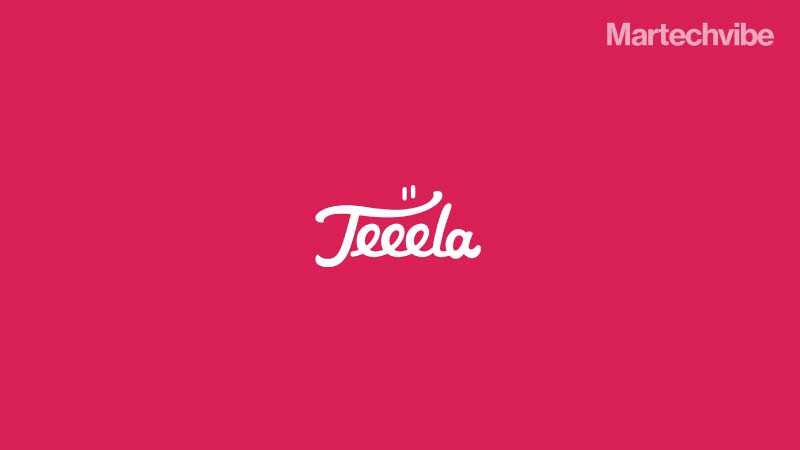 Triggered by sales that exceeded more than three times the local demand, Teeela, a Kuwaiti toy start-up, reports experiencing a 900% YOY growth and reveals expansion plans in the MENA region. Teeela is the first company to provide customised gift wrapping services for the toys purchased by customers via its application. This innovative feature allows users to mass personalise its large selection of goods from popular brands and also choose the design of the gift wrap by selecting their own stickers and even add a personal photo to make the present stand out. 
With the help of technology, the personalised wrapping process of thousands of orders is automated before delivery, producing the exact dimensions for any toy gift size, as opposed to using a standard 100m role. This process helps avoid unnecessary waste and maximise costs and guarantees that the recipient will enjoy the packaging as much as the present, with no delays. 
Also Read: Ramadan 2021: Mobile Marketing Strategies to Accelerate Footfall
Teeela also shows effort in recognising customers' creativity, by allowing them the opportunity for co-creation and appreciation of a bespoke gift in the era of mass consumption. The personalisation initiative has also been extended to local graphic designers which resulted in creating a limited gift wrap for Kuwait National Day. Appealing to people who enjoy this tool awakens everyone's inner child. 
Moreover, Teeela's shopping app manages to tailor the communication to each segment's preference through use of interactive shopping experiences, such as short-form videos of every product offering, searching by age or category or just being inspired by the new arrivals, allowing customers to explore the gifts as if they were in a physical store. Social media also facilitated Teeela's strategic move by providing a direct channel of communication for the company, enabling easier message distribution to its target audience, consisting of existing and soon-to-be mothers, as well as children and young adults.
This achievement comes as a result of all the research and effort that went into the brand since 2018, when founders Abdulwahab Al-Khulaifi, Ibrahim Al-Khulaifi and Yahya Al-Refaie noticed a gap in the toy market in terms of online availability, which represented an inconvenience for parents and children at the time. Their current focus is elevating the customer experience (CX) to a degree where shopping for games and toys is not just convenient, but also an interactive and entertaining activity in and of itself.
'People are shopping for toys online more than ever before. We wanted this increased segment of customers to be able to choose more than just the game or toy, and empower them with the option to design their shopping experience and gift wrapping as they please. All three of us remember how ceremonious it was as kids to receive something that we wished for a very long time for or had to work hard for, and we felt that this feeling started fading significantly with the rise of consumerism. We set our minds to make use of the technological advances to reinvent that feeling in a way that it doesn't tamper with the convenience of shopping online. And we don't plan to stop here, as our constant progress is now opening doors towards expansion in the whole MENA region', says Ibrahim Al- Khulaifi, CTO of Teeela.