The Cookie Crunch: How Brands Can Personalise Experiences When Browsers Won't Help
Let's talk about cookies – not the tasty treats with chocolate chips but the strings of data stored on Web-browsing devices that allow online platforms to identify users.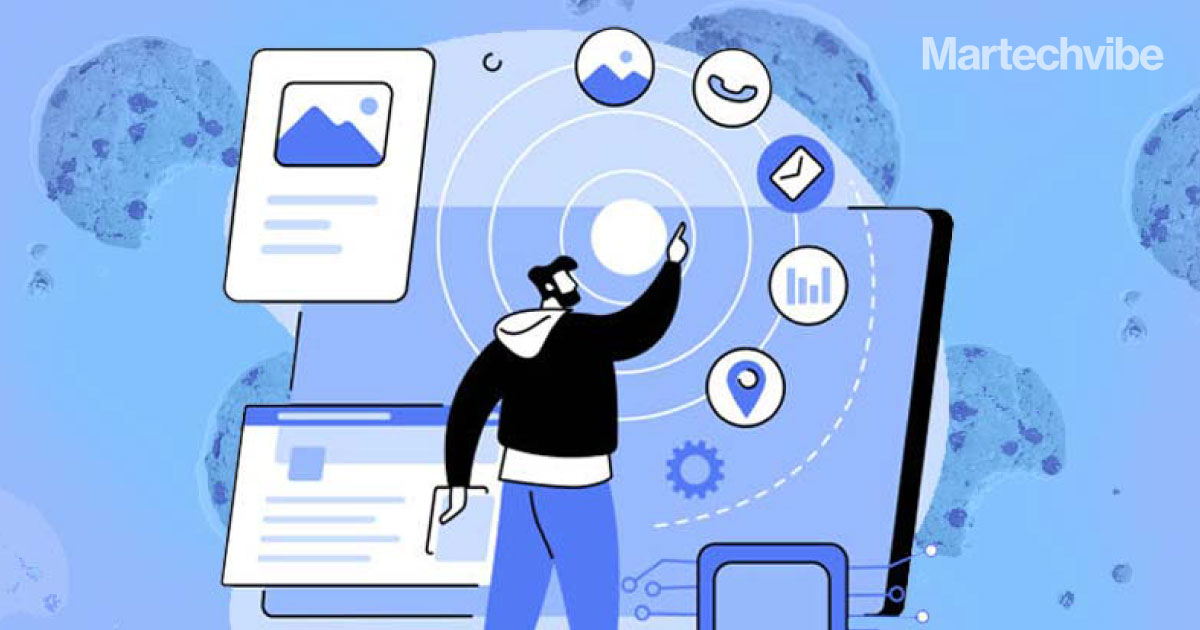 In a way, they are tasty treats for digital architects who want to individualise experiences for consumers. But these innovators face a problem. Market-leading browsers are phasing out third-party cookies. Safari and Firefox did it in 2013, and Google's Chrome is set to follow suit by 2024.As of March 2023, Chrome was the undisputed champion of the UAE browser market with 70% and Safari's share stood at 18%. Firefox had just slightly more than 1%. With 89% of the market sewn up by browsers that will no longer support them, DX and ad designers face a similar crunch to the one endured by banks around the world regarding credit in 2008. So, a Cookie Crunch, if you will.
Browser companies are gearing up for a future in which privacy is a de facto human right. The UAE's government already has a Personal Data Protection Law in place, and compliance in enterprises often revolves around guaranteeing privacy. But digital natives still demand personalised experiences. So, what is an innovator to do? Well, all is not lost. Several technologies are emerging that are adequate stand-ins for third-party cookies.
1. Non-personal browser data
Google's browser-based Privacy Sandbox technology, still in development, would store non-identity data indicating each user's behavioural categories. Because it only stores the behavioural group to which a user belongs, it is not unique to them and privacy is preserved, but it also preserves enough information for targeted advertising.
2. Web IDs
In this model, a central Web authority would assign an ID to individual users based on their email address or something unique. Since personal data is never exposed, privacy would be maintained. However, the ID could still be used to personalise ads, and even more effectively than cookies, which can only identify devices.
3. First-party tracking 
Website and platform owners could always be upfront with users and ask for their consent to collect preference data for the purposes of individualising experiences. This would be shared with other brands doing the same kind of collection. Content publishers would collaborate to weed out data points across their collections that can cross-identify a user and provide more targeted advertising.
The crumble
You will probably have already seen flaws in all these alternatives. How will Google's Privacy Sandbox overcome the problem of multiple household users on the same device and browser? And it is hard to foresee success at scale in a system that requires data to be handed over voluntarily, knowing it will be shared with others, as in the case of zero-party tracking. However, harvesting zero-party data may work better with consensual first-party data—information collected directly from users on apps, social media, surveys, and CRM systems. There are signs that organisations are doing this and using it to deliver personalised, omnichannel experiences. Successful organisations collect and analyse data in real-time, in the context of "events". When they do this, they eliminate the siloed campaigning strategy that leads to ad fatigue among consumers.
The result of zero- and first-party combos is timely, relevant experiences presented with consent. Data is generated on the organisation's own estate, making it easier to control and analyse. However, getting access to real-time, accurate, first-party data from across the organisation is not without its challenges. You can have that "single source of truth" model that is every data scientist's dream. Still, governance standards may prevent the unlocking of value, and data scientists may not have the requisite contextual understanding of the data. Batch systems are slow; for every solution you build, you must undergo an arduous integration project. Plus, if the data structure changes, everything may break down.
The answer to much of this is decentralised architectures, as we have seen with the rise of the data mesh model, with a design based around corporate use cases, roles, and responsibilities. Data mesh can be enabled and powered by real-time processing of event streams and support the unification of the operational and analytical sides of the business. In the context of privacy, data mesh architectures are socio-technological compacts built around the secured, democratised access and leverage of trustworthy data. And in the context of customer experience, they break down enterprise silos and allow a unified reaction and response to changing preferences.
The icing
Data collection in such an environment is continuous and companywide. This is a digital business with the need for a data platform built for streaming – for data in motion. With real-time data streaming, organisations can stop fretting about the Cookie Crunch, as the new system will give them access to more accurate marketing data. We can also abandon retroactive guesswork based on demographics and historical behaviours that may wrongly apply to another user on the same device. We replace this inaccuracy with incentive-based offers designed for the behaviour we see in real-time. For example, a user who shows interest in a product could be instantly offered a discount or a complementary deal on a product of interest.
Data in motion enables connected, contextualised customer experiences by constructing a view of users as they engage with the brand. Lessons learned can be instantly and asynchronously distributed to other applications across the enterprise to empower the same business intelligence, which opens avenues to upselling and cross-selling.
And as stakeholders watch a new era take shape – one of engaged, loyal customers eager to share personal data and just as keen to become brand ambassadors – they may also reflect on how they no longer rely on third-party ad revenue. As such, they will no longer care about the Cookie Crunch. They are on a new diet: that of Data in Motion.