NetLine Introduces Lead Management Platform for B2B Marketers
NetLine Corporation released its Lead Management Platform: a SaaS solution offering B2B Marketers centralised lead capture, qualification, routing, analytics, and companion content amplification campaign capabilities within one simple-to-use and self-service interface.  Until now, NetLine's Lead Management Platform has been exclusively reserved for use by countless tier 1 B2B media organisations to power their gated content […]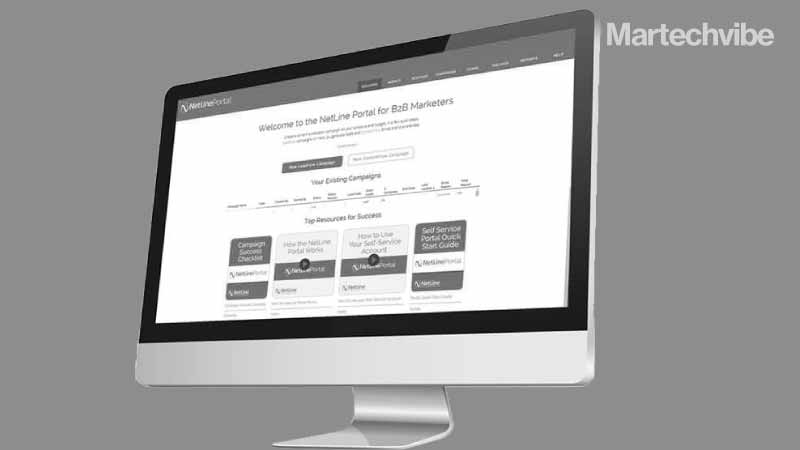 NetLine Corporation released its Lead Management Platform: a SaaS solution offering B2B Marketers centralised lead capture, qualification, routing, analytics, and companion content amplification campaign capabilities within one simple-to-use and self-service interface. 
Until now, NetLine's Lead Management Platform has been exclusively reserved for use by countless tier 1 B2B media organisations to power their gated content and first-party data capture experiences. Starting today, the Platform will help B2B Marketers turn their existing traffic into revenue-based outcomes, enabling B2B Marketers to streamline their lead capture, lead management, and content amplification programs within one tool — furthering NetLine's goal of democratising lead gen for all.  
Also Read: First to Zero, The Perfect Data Journey 
While newly available for B2B Marketers, this is an established and proven product that media companies have leveraged to increase conversions and generate richer first-party data to accelerate Sales dialogue. Key features and highlights include: 
Unified and Predictive Login:

70 per cent of audiences are immediately recognised and offered zero typing or an enriched (less typing) experience. Most users will only need to complete 5-7 fields — a 60 per cent reduction in typing vs. traditional and non-predictive forms.   

Content Format Agnostic:

One common form across every type of gated content format — including webinars and virtual experiences. Simplify and consolidate all legacy form solutions to a common experience for audiences and, more importantly, a common data structure with far richer user profiles.  

Customisable:

From basic themes to fully white-labeled user experiences emulating exact site template, the platform has a plan for every need.   

Advanced Reporting Capabilities:

Real-time and interactive campaign reports offer insights

into campaign performance, content resonance, and persona engagement. Interactive visualisation tools, such as dynamic pivot tables, heatmaps, and custom configurations offer a new level of transparency into content consumption behaviour that helps improve campaign performance, faster.   

Real-Time Connectors:

Within a few minutes, Marketers can leverage thousands of third-party integration possibilities, including easy, ready-to-use connectors with Salesforce, HubSpot, and Marketo, to ensure that leads generated by their content can seamlessly enter the nurture path and/or sales cycle.   

On-Demand Scale:

Within minutes, Marketers can tap into incremental scale and amplify their content to reach the target audiences of their preference — and within their own individual budgets, thanks to open auction CPL pricing — with no IOs, no negotiations, and no phone calls. Simply convert native campaign, add budget, and gain immediate access to the largest volume of content-generated B2B buyer-level data on the web where more than 700,000 first-party leads are generated across more than 300 industries each month.   

Flexible Plans for Every Marketer:

Designed with democratisation in mind, NetLine offers plans from Free to $199 per month depending on the needs of the Marketer.  
"Before today, B2B Marketers needed at least a handful of technologies to run their lead gen programs: software to capture, enrich, scrub, filter, fulfil, report within their own sites and an entirely different suite of vendors to amplify their content beyond the reach of their inbound forms," said David Fortino, Chief Strategy Officer, NetLine. "Now, B2B Marketers can do it all with one simple self-service interface. Whether they want to centralise lead capture or create a hub for qualification, routing, analytics, and companion content amplification campaigns, the platform does it all, allowing B2B Marketers to reduce their costs while simultaneously becoming more efficient in the process." 
NetLine CEO and founder Robert Alvin shared his exuberance for what the Lead Generation Platform can offer to B2B Marketers. "In a time where accelerating first-party data capture is mission-critical for Marketers, we're ecstatic to offer a platform not only focused on making this attainable for the Marketer but also proud to be offering tremendous value at a competitive price point."