Five9 Enables Comprehensive Digital-First Omnichannel Experiences 
Five9 is working with enterprises to transform their business and reimagine their customer experience by allowing customers to seamlessly communicate with companies using the channel and/or channels of their choice. Five9's newest client to benefit with these capabilities is RoundPoint Mortgage Servicing Corporation (Roundpoint) who is working together with Five9 to digitally transform their business […]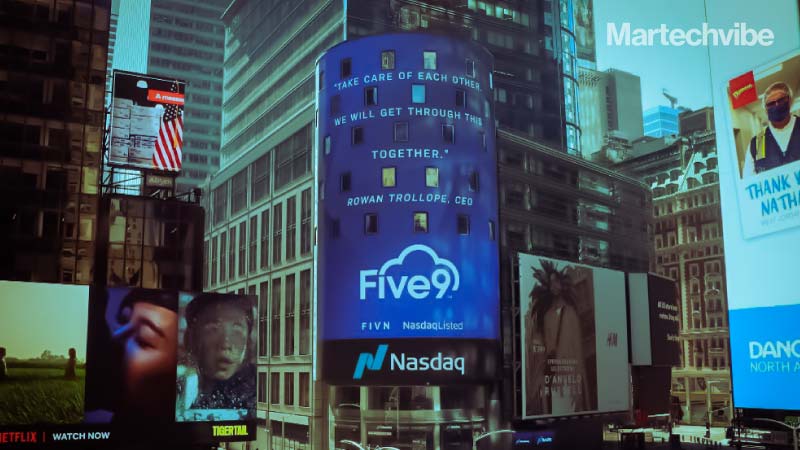 Five9 is working with enterprises to transform their business and reimagine their customer experience by allowing customers to seamlessly communicate with companies using the channel and/or channels of their choice. Five9's newest client to benefit with these capabilities is RoundPoint Mortgage Servicing Corporation (Roundpoint) who is working together with Five9 to digitally transform their business for a more modern approach to customer service.
"Five9 Digital Engagement enables organisations to be more available and connected than ever before," said Dan Burkland, President, Five9. "The key to exceeding customers' expectations is meeting them on their terms – when and how they wish to communicate with you. Our solutions create exceptional digital-first experiences that delight customers and drive brand loyalty by meeting their needs at every touchpoint."
Prior to Five9, RoundPoint had an on-premises telephony solution that lacked the features and capabilities they required to meet their vision of delivering meaningful value to their customers for all things home. Their previous solution had insufficient reporting functionality, offered no real-time statistics, did not scale properly, did not have a predictive dialer and did not offer the ability to seamlessly service customers using the channel or channels they chose.
"It's amazing to have a full-fledged contact centre in the cloud with no restrictions and endless integrations that are capable of modifying IVRs in real-time to allow flexibility in contingency cases, such as agents being able to access chat and email records while engaging with the customer via the phone," said Fabian Russell, Assistant VP, Call Centre Operations, RoundPoint Mortgage Servicing Corporation. "It's always a pleasure working with Five9."