Differentiate Your Loyalty Programme From Competition Offerings
Paschalis Petalas, Head – CRM & Service Delivery at Abu Dhabi Commercial Bank speaks about the operational challenges of executing a loyalty programme, the shift in customer expectations and going beyond transactional rewards to build an emotional relationship with loyal customers. ADCB's award-winning loyalty programme TouchPoints is noteworthy for rewarding users for every ADCB product […]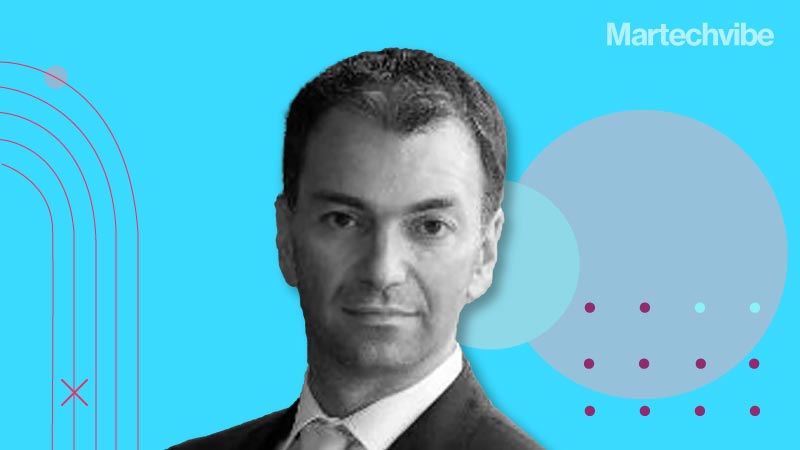 Paschalis Petalas, Head – CRM & Service Delivery at Abu Dhabi Commercial Bank speaks about the operational challenges of executing a loyalty programme, the shift in customer expectations and going beyond transactional rewards to build an emotional relationship with loyal customers.
ADCB's award-winning loyalty programme TouchPoints is noteworthy for rewarding users for every ADCB product and service used. It also maintains a partner ecosystem for redemption across 2,900 locations, including a range of shopping malls, Etihad Guest Miles and Emirates Skywards Miles.
Previously to ADCB, Petalas worked in Big-4 consulting and blue-chip executive roles in Europe (Germany, UK, France, Greece, Spain) and the Middle East (UAE).
Excerpts from the interview;
What is the main reason customers churn versus the reason customers are loyal?
Several trends have been recently transforming customer behaviours and – as a result impacting – the reasons for customer churn:
  Digitisation: Although the digitisation of transactions and brand interactions has been growing consistently over the last decade, the Covid-19 pandemic has acted as a force fueling further growth. As consumers spend more time on their phones and other digital devices, they naturally move online to cover all their needs. Greater digital interaction provides consumers with immediate access to a far wider range of services and choices, making it easier for them to try something new.
  Exceptional experiences: Highly tailored experiences from technology-based retailers such as Apple, Netflix, Amazon and Spotify have substantially raised the bar of customer expectations. Customers now expect the easy-to-use, relevant, personalised experiences they are accustomed to. Being able to deliver these experiences is becoming a challenge for organisations today, as their customers will easily churn if not provided with the same level of experience.
  Changing consumer preferences: Increasingly consumers prefer more differentiated and personalised experiences, they are looking for non-monetary rewards, exclusive promotions, symbols of belonging and feeling appreciated. As the trend grows there is a shift from transactional points/cashback based reward programs towards creating emotional connections with the brand through the delivery of personalised lifestyle offers and solutions.
Which global brand does loyalty programmes best in your opinion?
The global brand that does loyalty best is Amazon with its Amazon Prime offering. It is a subscription-based loyalty ecosystem offering fast delivery, music streaming, video / e-book downloads etc. Having achieved extraordinary results, (200M subscribers in 2021, 5 years since its launch) its success lies in a differentiated relationship-based loyalty offering that clearly reflects the shift away from traditional points-based offerings.
Amazon Prime also represents the new trend towards paid loyalty programme; customers pay to enjoy premium loyalty benefits. The additional challenge for the paid loyalty programme is the subscription fee that may be a barrier for some customers. According to McKinsey, customers expect to receive at least 150 per cent return on their subscription fee in the form of new offerings. Amazon Prime' s value includes standard transactional benefits (i.e. free shipping, discounts) for customer acquisition as well as experiential benefits to ensure customer retention.
What are the operational challenges in executing a loyalty programme?
There are multiple operational challenges in developing and growing a loyalty programme:
  Delivering consistent experiences across channels is a major challenge in both the initial development and growth phases of a loyalty programme since it has a direct impact on customer expectations.
  Developing personalised content is a key challenge especially when existing points-based loyalty programmes transform into experiential programmes.
  Differentiating the loyalty programme from competition offerings is a hard task especially in the growth phase of a loyalty programme, as achieving lower-than-expected customer uptake may question or even challenge the programme's existence.
  Securing internal buy-in and collaborating with internal units is an operational challenge that many programmes face, as returns from loyalty investments take a long time to materialise and they depend on a number of factors, many of them external to the loyalty program.
  Technical integrations with the organisations' technology stack is an ongoing challenge, as the technology requirements change quickly.
  Securing scarce common resources (i.e. AI and analytics talent) for the loyalty programme is a challenge most programmes face mainly in the maturity/growth phase, when loyalty becomes yet another operational business unit requesting common resources to be prioritised.
What advice would you give marketers to build their loyalty tech stack?
Take into account the switch in customer expectations from rewarding transactional behaviours towards incentivising the whole customer relationship. The loyalty tech stack needs to be built with the customer's end-to-end experience in mind, since this will eventually influence the customer's behaviour. Therefore, the loyalty technology needs to enable the provision of personalised experiences to the customer, rewarding them for behaviours rather than purchases, and doing so in a real-time, mobile-first manner to remain relevant.
As dynamic ecosystems are being built and re-built daily, flexibility is another key driver in the design and development of the loyalty tech stack. With the cost of technology required to run a loyalty program much lower today than it once was, and with a large number of specialist loyalty providers offering solutions in different areas of the loyalty ecosystem, organisations have many options on how to set up and develop the programme. Ideally, the loyalty technology of the organisation should be able to control its loyalty ecosystem by partnering with specialist vendors as and if they seem fit to add differentiated capabilities. With this approach, designing and building a future-flexible loyalty ecosystem allows for new components to be plugged in within a modular architecture.
Customer data and analytics is another key driver in the design and development of the loyalty tech stack, as better customer analytics will enable improved decision-making, personalisation and – combined with agile development – the provision of innovative loyalty offerings for the organisation.
Your opinion on the maturity level of loyalty marketing in the Middle East?
Although there is a large number of loyalty programmes in the Middle East at various degrees of relative maturity, it is possible to provide an overall industry-wide overview by assessing them over a few dimensions:
Core proposition / Foundation: While in the past the core proposition of the loyalty programmes was based on points earned and burned, this is rapidly shifting to a wider variety of recognition methods that are more relevant to (and aligned with) the customer needs; i.e. personalised experiences and more emotional content. Therefore, the foundation of the new loyalty programmes is shifting towards relationship rather than formula calculation of points earned/burned.
Purpose and Focus: The shift in this area is more profound as the loyalty programmes don't just capture and analyse behavioural data and send standard (i.e. monthly) communications. They are trying to build a more personalised 1:1 relationship with the customer, communicating in a more frequent and relative manner via dedicated mobile apps.
Customer Interaction: With regards to channel interactions, the customer is now interacting anywhere at any time using digital platforms rather than transacting once every month via swiping a loyalty card. Email transaction statements are also becoming obsolete, as in-app mobile notifications are preferred by the customers for their relative and timely delivery.
Customer Feeling: As the anticipated benefits for the new Loyalty programs move from pure economic ones to broader experiential, the respective customer feelings change too; from monetary entitlement to feelings of appreciation and belonging to a special group.
Technology Stack: Although the complexity of the loyalty technology stack depends on the size of the organisation, there is a clear move away from the products of one-stop-shop loyalty providers or in-house loyalty platforms towards more flexible API-based architectures that enable the organisation to integrate with multiple specialist providers depending on its needs.